Renting a home or apartment can be quite challenging and expensive, especially if you aren't aware of the market, trends, or processes. But did you know that by tapping into publicly available information, renters can unlock valuable insights that can lead to significant savings?
Many publicly available resources can help renters save money and better navigate the rental process. In today's digital age, where information is readily accessible, leveraging public resources can empower renters to make informed decisions, negotiate better terms, and ultimately keep more money in their pockets.
By using publicly available information, renters can educate themselves on their rights and gain access to resources that can help them save money on rent, utilities, and other expenses. Plus, this information is available for FREE!🤯

As per a study, over 10 million renters in the US are considered "cost-burdened," spending over 30% of their income on rent. However, many of these may be eligible for government programs such as Housing Choice Vouchers or Low-Income Home Energy Assistance Program that can help them reduce their housing costs.
Hold on to this blog as we explore how renters can save money on their rent by using publicly available information, including all the websites and online resources that renters can leverage to save a buck.
---
1. How to access the freely available information online to save money?
To access freely available information online and save money, follow these steps:
1.1. Utilize Search Engines
Start by using search engines like Google, Bing, or DuckDuckGo to find the information you need.
Use relevant keywords related to your specific money-saving goal, such as "free budgeting tools" or "publicly available rental data."
1.2. Visit Government Websites
Government websites often provide a wealth of publicly accessible information. Look for websites of local or national government agencies, housing departments, consumer protection agencies, or economic development organizations.
Local government websites often provide data on property taxes, utility costs, and public transportation options. Open data portals offer datasets on various aspects of a city or region, such as crime statistics, transportation infrastructure, or even energy consumption patterns.
1.3. Explore open data portals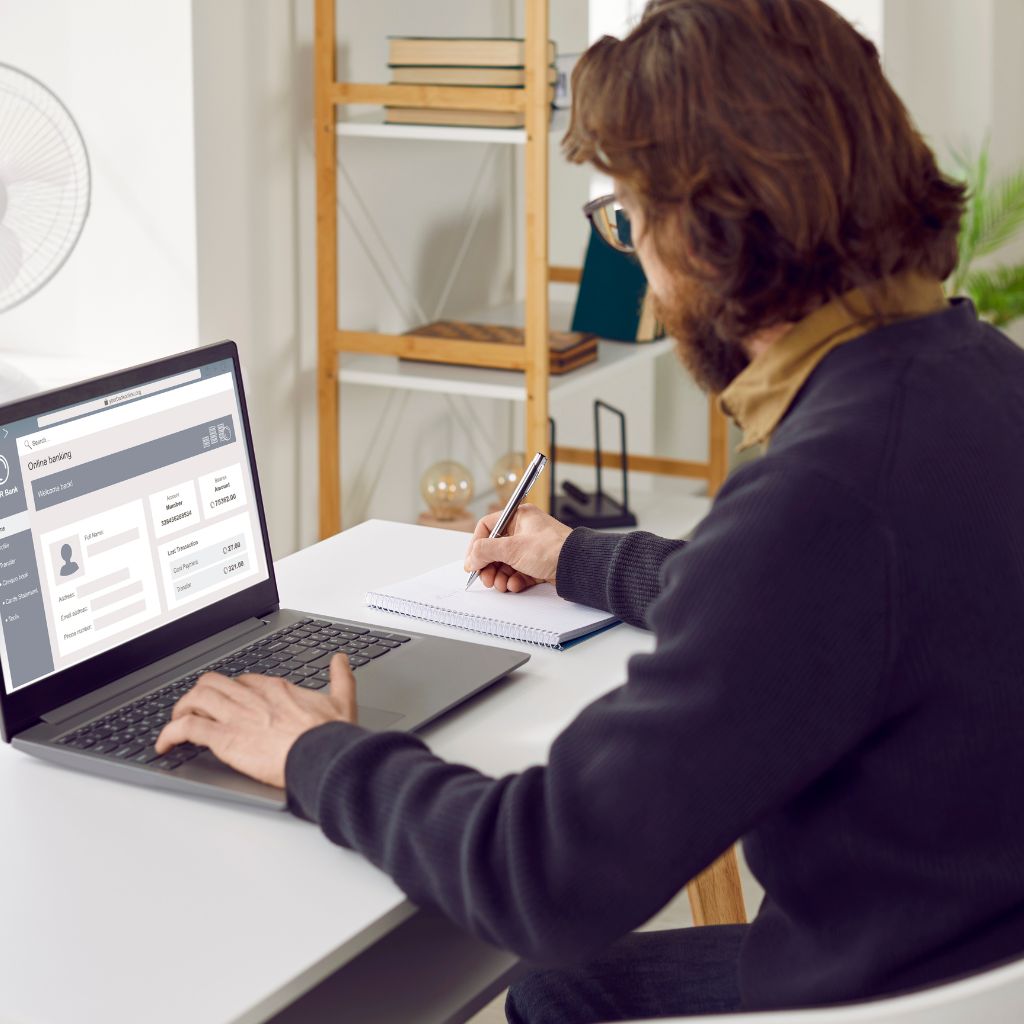 Many governments and organizations maintain open data portals, which provide access to a wide range of public datasets. These portals may contain information on housing, transportation, energy consumption, crime statistics, etc. Examples include data.gov (United States).
Websites like NeighborhoodScout and AreaVibes provide renters with data on crime rates, demographics, school ratings, and more. This information is essential when looking for a rental property in a safe neighborhood with good schools.
1.4. Check the real estate and rental listing platforms
Websites like Zillow, Trulia, or Realtor.com provide rental listings and real estate market data.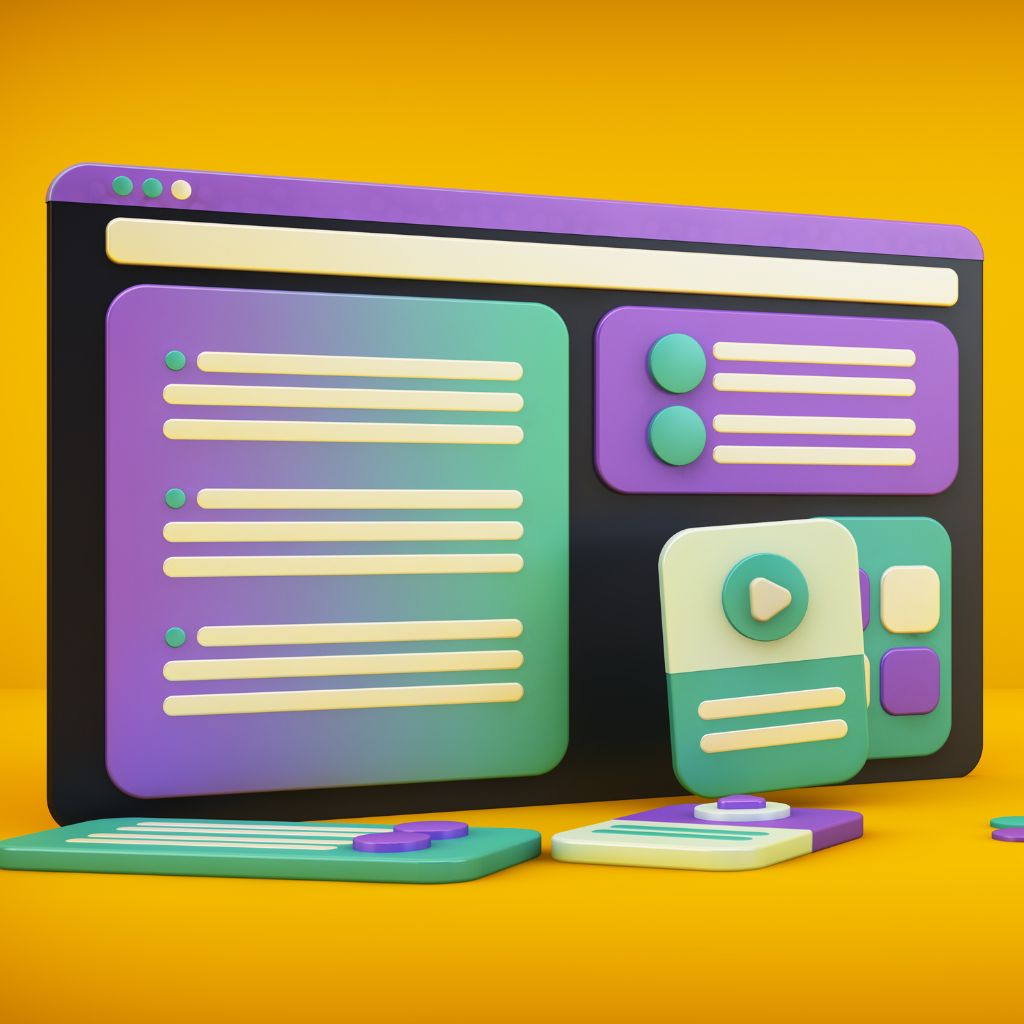 While some features may require a subscription or payment, you can still access valuable information on rental prices, property taxes, and neighborhood details without any cost.
These platforms enable renters to compare prices and features, helping them find the best deals that align with their budgets and preferences.
1.5. Review industry websites and forums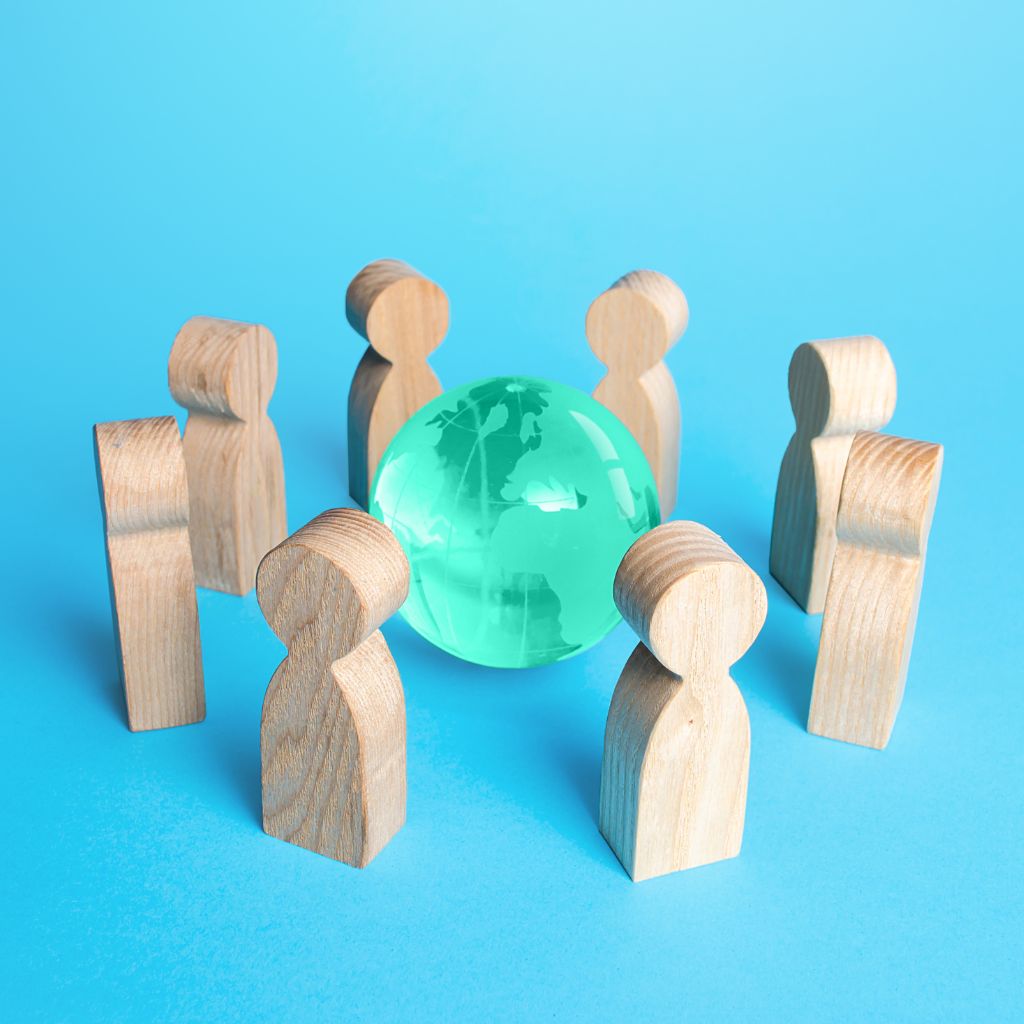 Industry-specific websites, forums, and blogs can offer insights and tips on saving money. For example, personal finance websites, frugality-focused blogs, and forums dedicated to real estate or renting can provide guidance and strategies shared by experts and experienced individuals.
Online forums and communities dedicated to renting and personal finance can also be valuable resources. These platforms allow renters to connect with others, share experiences, and gather insights on saving money, negotiating lease terms, or finding hidden gems in the rental market
1.6. Follow social media channels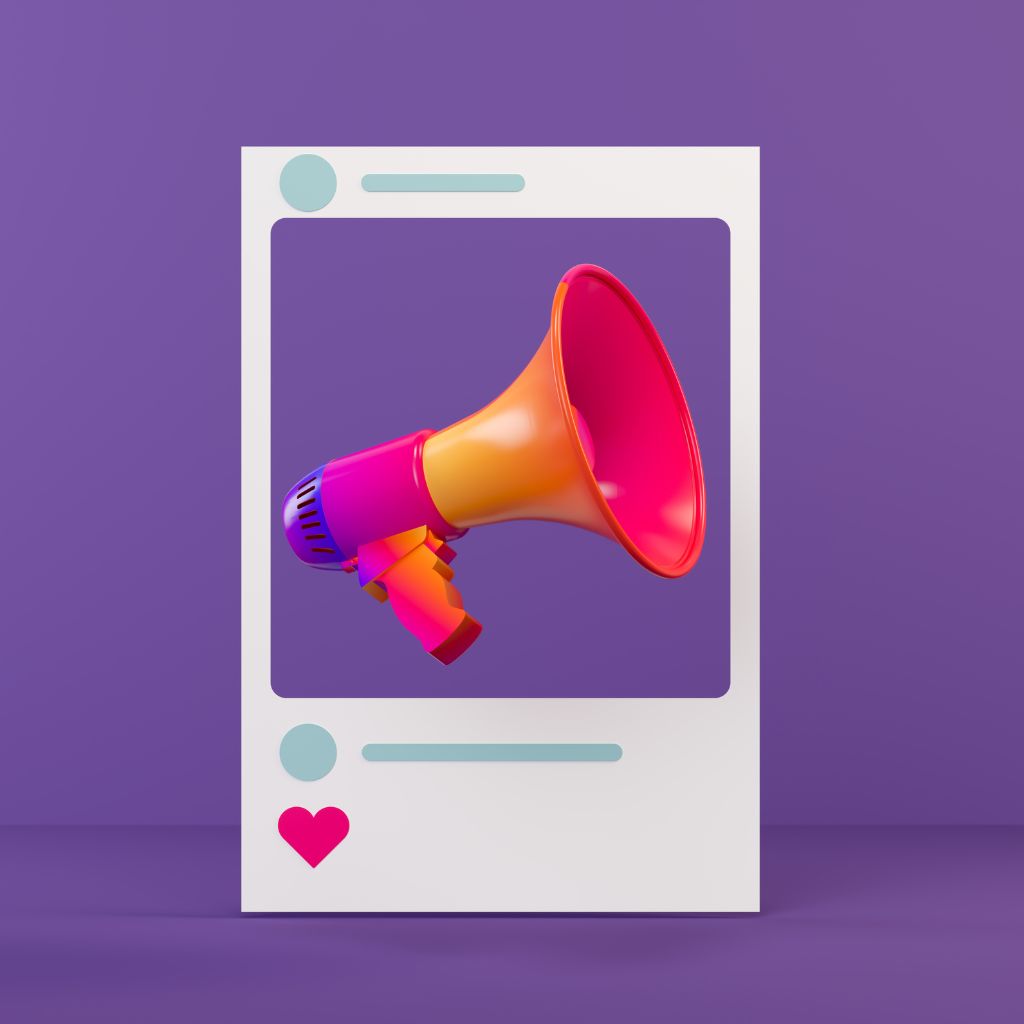 Follow relevant social media accounts, pages, or groups that share money-saving tips, discounts, and freebies.
Platforms like Twitter, Facebook, and Reddit can be excellent sources of information where users willingly share their knowledge and findings.
1.7. Sign up for newsletters and email lists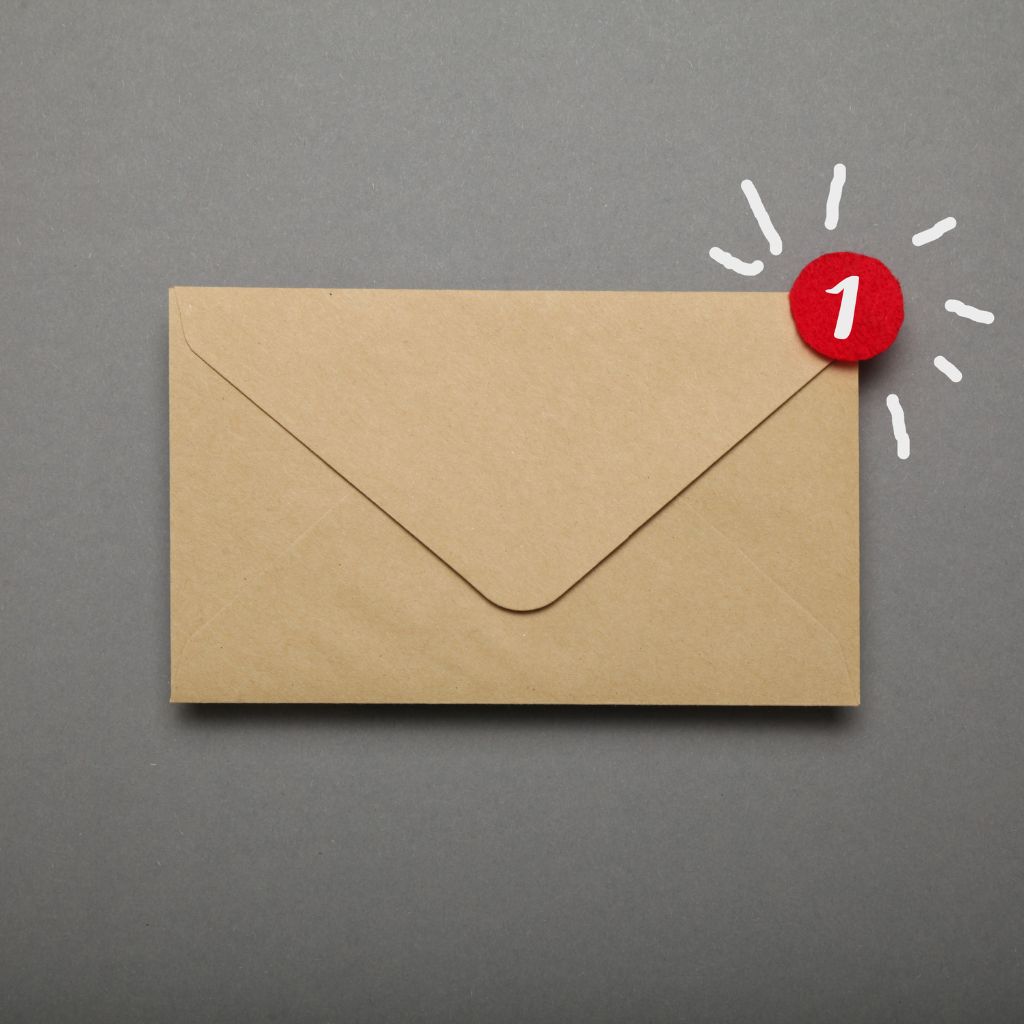 Subscribe to newsletters, email lists, and blogs focusing on personal finance, budgeting, and frugality.
They often share valuable tips, free resources, and discounts to help you save money.
1.8. Attend local government meetings and events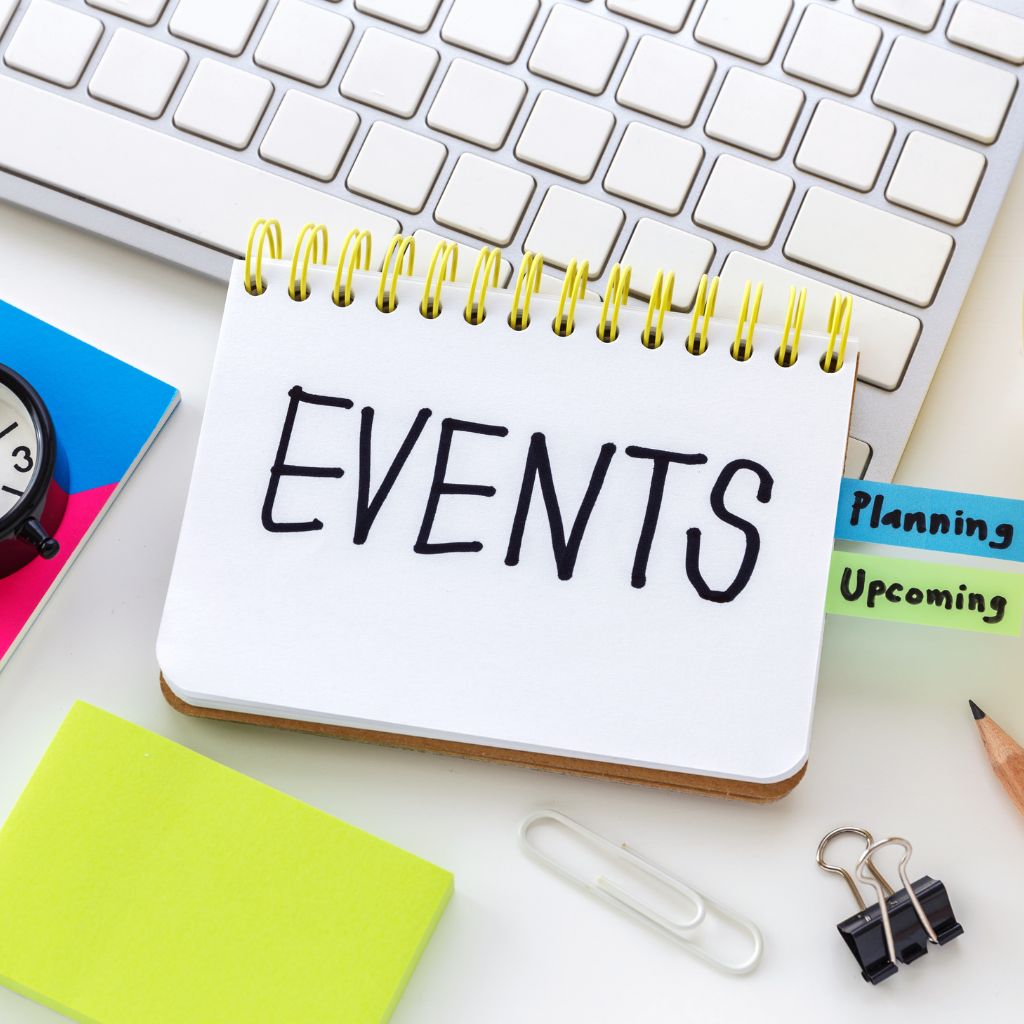 Keep an eye on local government websites or community bulletin boards for announcements about public meetings or events related to housing, budgeting, or cost-saving initiatives.
These events can provide valuable information and opportunities to connect with experts or access resources.
Remember, while accessing publicly available information is generally free, some websites or services may have premium features or subscriptions that require payment. Always be cautious when providing personal information online and verify the credibility and reliability of the sources you use.
Analyzing this data can help renters make informed decisions about areas to live in that align with their budget and lifestyle. For instance, in California, the California Department of Consumer Affairs provides renters access to the Landlord/Tenant Handbook, which provides information on tenant rights and landlord responsibilities.
---
2. Top websites that help Renters to save money by using available information
2.1 Rent Relief Resources
Rent relief helps renters who have been hit hard by crises, such as the COVID-19 pandemic, large-scale forest fires, or other natural calamities. It gives people some basic financial help to keep up with the costs of renting homes.
Rent relief resources provide various forms of financial assistance to renters struggling to pay their rent due to COVID-19-related financial hardships.
The Department of Housing and Urban Development (HUD) offers several resources, including rental assistance programs that provide financial aid to low-income families, the elderly, and people with disabilities. In addition to HUD, rentassistance.us is another resource that provides information on rent relief programs in different states.
Rent relief programs cover a wide range of expenses, such as rental payments, utility bills, and even unpaid rent from past months. While some programs may offer a one-time payment to cover rent, others provide ongoing assistance until the renter's financial situation improves.
The primary benefit of rent relief resources is the much-needed financial assistance for renters struggling to make ends meet. These resources can help renters avoid eviction, improve their credit scores, and reduce stress and anxiety related to financial struggles.
Rent relief cannot help you avoid utilities and other sorts of bills and taxes that come with renting a home.
Some important rent relief programs
Emergency Rental Assistance Program (ERAP)
This program provides up to 18 months of rent and utility assistance to eligible renters dealing with financial hardship due to COVID-19. ERAP covers back rent, current rent, and future rent payments, as well as utilities and home energy costs. ERAP funds are distributed to states, territories, and local governments to administer the program.
Low-Income Home Energy Assistance Program (LIHEAP)
LIHEAP is a federally funded program that provides financial assistance to low-income households to help pay for home energy costs, including heating, cooling, and utility bills. LIHEAP funds can also be used to pay past-due energy bills, which can help prevent the disconnection of service.
Section 8 Housing Choice Voucher Program
This program provides rental assistance to eligible low-income families, seniors, and people with disabilities. The program allows renters to find their own housing and pays a portion of their rent directly to the landlord. The amount of assistance is based on the family's income and the local housing market.
State and Local Rent Relief Programs
Many states and local governments have launched their own rent relief programs to provide financial assistance to renters impacted by COVID-19. These programs vary in eligibility criteria, funding amounts, and application processes. For example, California's COVID-19 Rent Relief program provides up to 100% of past-due and future rent payments and utility bills for eligible renters.
2.1.1 Sources of Information on Rent Relief:
2.1.1.1 Housing and Urban Development
HUD, or the U.S. Department of Housing and Urban Development, has created a website for renting relief resources. This website provides renters with the information and essential resources needed to apply for rental assistance.
Renters can access a range of other resources and information about eligibility criteria and how to apply or where to seek help.
It is also easy for users to find rental assistance programs in their area. These websites also contain links to helpful resources like legal aid organizations and counseling services that can be very useful for people on the verge of eviction or in a legal dispute related to renting.
This website, which is also maintained and headed by HUD, provides a list of rental assistance programs that are available and important for renters. The website is a comprehensive resource, especially for renters seeking rental assistance. These can help them find programs that cater to their specific needs and location. The website provides information on eligibility criteria, application processes, and program contact information.
2.1.1.2 RentAssistance.us
RentAssistance.us is super helpful when it comes to the knowledge building of renters. This website is perfect in case you are struggling to pay the rent. Basically, it's an extensive database of rental assistance programs and organizations all across the United States. Users can also search for rental assistance programs easily by state or city without being into a hassle, making it easier to find local resources.
The website provides information on eligibility criteria, application processes, and program contact information. As for the rental assistance programs, the website also provides information on various other amenities and other types of assistance, such as utility, food, and medical assistance.
Renters who are unable or struggling to pay their rent along with the other expenses associated with rent. For them, accessing these resources might be very crucial and advantageous. These websites provide renters comprehensive and detailed information on the various rent relief resources available. Users can access various resources, such as information on eligibility criteria, how to apply, and other relevant credentials.
2.1.2 What is the benefit of this information?
Financial assistance: The primary benefit of rent relief resources is that they offer financial assistance to renters. This helps renters who are struggling to pay their rent due to financial hardships caused by job loss, medical bills, or other unexpected expenses.
Eviction prevention: Rent relief resources can also help prevent eviction by helping renters catch up on missed rent payments. This resource can provide peace of mind for renters worried about losing their homes.
Improved credit scores: If you pay the rent Late or missed rent payments, it can harm a renter's credit score. Hence it also affects other things, such as harming your credibility for a loan. By utilizing rent relief resources to make timely payments, renters can improve their credit scores.
Reduced stress: Financial struggles can cause a lot of stress and anxiety. With the help of these resources, you can manage your stress, as now you have a chunk of resources that can be utilized. By providing financial assistance, rent relief resources can help reduce stress and improve mental health for renters.
Support for vulnerable populations: Rent relief resources can be particularly beneficial for vulnerable populations such as low-income families, people with disabilities, and the elderly.
---
2.2. To find a housing counselor
Housing counselors are trained professionals who provide advice and assistance to renters and families seeking to buy or rent an apartment or any other place. They help clients navigate the complex world of housing, including understanding mortgage options, finding affordable housing, and avoiding foreclosure.
2.2.1 What is the benefit of this information?
There are many benefits to having information about housing counselors available to the public. Here are some of the most important ones:
2.2.1.1. Increased Access
By making information about housing counselors publicly available, more people can access their services. This means that those who may not have been aware of the services or may have thought they were inaccessible can now take advantage of the resources provided by a housing counselor.
2.2.1.2 Clear Understanding of Services
Public information about housing counselors clarifies their services. It helps individuals understand what to expect from a housing counselor and how they can help with different housing issues. This can encourage more people to seek assistance and prevent misunderstandings about the role of a housing counselor.
2.2.1.3 Improved Quality of Services
When the public has access to information about housing counselors, it can improve the quality of services. This is because housing counselors are held accountable for their work, and their reputation is on the line.
2.2.1.4 Education
Publicly available information about housing counselors can also be educational. It can help renters learn about the various housing resources available to them that they might not be aware of before. This can empower individuals to make informed decisions and take control of their housing situation.
2.2.1.5. Increased Transparency
Making information about housing counselors publicly available promotes transparency. It ensures that individuals seeking assistance know a housing counselor's credentials, qualifications, and experience. This can help build trust between the client and the housing counselor and increase the likelihood of a successful outcome.
---
2.2.2 Discovering Sources of Information for Finding a Housing Counselor and Understanding the Benefits They Provide.
2.2.2.1 Consumer Financial Protection Bureau (CFPB) –
Source: 6
If you are looking for a housing counseling agency. The Consumer Financial Protection Bureau (CFPB) contains a massive list of approved housing counseling agencies spread across the country. These agencies are approved by the Department of Housing and Urban Development (HUD). They might prove to be a boon for renters as these websites can advise renters facing various housing issues, such as difficulty in buying a home, defaults, forbearances, foreclosures, and credit issues.
2.2.2.2 U.S. Department of Housing and Urban Development (HUD)
Source: 7
The U.S. This website caters to renters that are usually facing issues such as foreclosure or are homeless, or are living with severe medical conditions such as HIV/AIDS in the form of free or low-cost housing counseling. Housing counselors trained and certified by HUD can provide information, advice, and support to help readers through the complex process of buying or renting a home, facing foreclosure, or understanding their housing options.
2.2.2.3 Homeownership Preservation Foundation (HPF)
Source: 8
The Homeownership Preservation Foundation (HPF) offers free housing counseling services to renters and homeowners. These services include one-on-one counseling, financial coaching, and other online resources on various housing issues.
Several free resources are available for individuals who need to find a housing counselor. The Consumer Financial Protection Bureau provides a list of approved housing counseling agencies. At the same time, the U.S. Department of Housing and Urban Development website offers information related to low-cost or, in some cases, free housing counseling services through HUD-approved agencies.
These services can be very effective for people just thinking of renting a new place. HOPE also provides free housing counseling services related to renting issues. By accessing these resources, individuals can get the information and support they need to navigate complex housing-related issues and make informed decisions.
These free resources can help individuals avoid common pitfalls associated with housing-related matters and achieve their goals.
---
2.3. Post-Modification Support
Post-modification support is the help and resources offered to homeowners who have successfully modified their mortgages. It comes in different forms, such as financial counseling, credit counseling, and budgeting advice.
The main goal of post-modification support is to assist homeowners in sustaining their modified mortgage payments and preventing future financial challenges. Here are a few examples of post-modification support:
Financial Counseling: Homeowners can receive guidance from financial experts who help them manage their finances effectively. They may offer advice on budgeting, debt management, and creating a sustainable financial plan.
Credit Counseling: This type of support focuses on improving homeowners' credit scores and managing debt. Credit counselors provide strategies to rebuild credit, handle outstanding debts, and make responsible financial decisions.
Budgeting Advice: Homeowners can receive assistance in creating and maintaining a budget that aligns with their modified mortgage payments. Budgeting advice helps homeowners prioritize expenses, track spending, and make necessary adjustments to ensure financial stability.
Referral to Community Resources: Post-modification support can involve connecting homeowners with local community resources and organizations that offer additional assistance. This may include programs providing employment support, utility bill assistance, or access to food banks.
Educational Workshops and Resources: Homeowners may have access to educational workshops and materials that enhance their financial literacy. These resources can cover topics such as money management, homeownership skills, and long-term financial planning.
Many mortgage servicers offer some sort of post-modification support to customers. Hence it becomes even more critical for homeowners or renters to know about these resources. By participating in post-modification support programs, homeowners and renters can learn valuable financial management skills, giving them more clarity on rent topics.
2.3.1 Sources for Post-Modification Support and how you can benefit from It?
2.3.1.1. 995hope.org
995hope.org is a website that provides valuable information and resources for homeowners and renters seeking post-modification support. Hope-Now is the administrator of these websites, a non-profit alliance of mortgage companies and counselors focused on assisting individuals struggling with their mortgage or rent payments.
The post-modification support section of this website contains information on various topics related to renting and related to post-modification support for renters. This includes information on how to avoid eviction, maintain your rental property and access rental assistance programs. The website also provides a directory of housing counseling agencies that can provide additional support and guidance to renters.
One of the critical benefits of accessing 995hope.org for post-modification support is the wealth of available information and resources. The website provides detailed information on tenant rights, landlord responsibilities, and available rental assistance programs. This can assist renters to gain a better understanding of their housing/renting situation and make calculated decisions about their rental property.
Post-Modification Support is a critical resource for renters struggling to make housing payments. It provides crucial information related to the options available to renters after a loan modification has been completed, as well as resources for finding housing counseling services and other necessary support for renters.
By utilizing these resources and seeking assistance when needed, renters can improve their financial stability and avoid the risk of housing insecurity. It's essential to take advantage of the resources available through Post-Modification Support to protect your housing and financial future.
2.3.2 What is the benefit of this information?
Access to resources: Renters with the availability of this publically available information can access a wealth of resources, including information on tenant rights, landlord responsibilities, and available rental assistance programs.
Improved financial literacy: By accessing publicly available information on post-modification support, renters can better understand financial management and budgeting skills. This can help them better manage their finances and avoid falling into financial difficulties again.
Increased awareness of available support: Publicly available information can help renters become more aware of the available support and resources. This can include information on local housing counseling agencies, rental assistance programs, and other resources to help them maintain their housing and avoid eviction.
Support in navigating challenges: Finally, publicly available information can provide renters with support and guidance in navigating challenges that may arise during their tenancy. This can include information on how to address issues with landlords, resolve disputes, and seek legal assistance if necessary.
---
2.4. Freely available community resources
Freely available community resources for renters can have an abundance of services and oriented programs designed to assist renters with housing-related needs. Some examples of these resources include free or low-cost housing counseling services, financial education and counseling, and legal assistance for renters facing some sort of housing dispute or needing rental assistance programs.
Community organizations and non-profits assist renters by offering them workshops, seminars, or other events. So that renters understand their rights and responsibilities as tenants and improve their credit scores or build financial literacy skills.
These resources are precious for renters, especially those facing financial challenges, difficulties in paying the rent and meeting basic financial amenities, or who may be at risk of losing their housing.
2.4.1 What is the benefit of this information?
Access to financial education and counseling: Many community organizations offer financial education and counseling services for renters. These resources can assist tenants in learning how to manage their finances when on rent, as this is an underrated thing that most of us as renters ignore. Improving the edit scores and a better understanding of the rights and responsibilities of renters to avoid future issues related to rent.
Legal assistance for housing disputes: Renters facing legal issues relating to their housing, such as eviction or discrimination. Can benefit from free or low-cost legal assistance provided by community organizations.
Rental assistance programs: Community organizations may offer rental assistance programs to help renters who are struggling to pay their rent. These programs can provide temporary financial support to help renters avoid eviction or homelessness.
Workshops and seminars: Community organizations may offer workshops and seminars on various housing-related topics, including tenant rights, budgeting, and homebuying. These events can provide renters with valuable information and resources to help them make informed decisions about their housing situation.
Networking opportunities: Community resources for renters can also provide opportunities for networking and community-building. Renters can connect with other tenants in similar situations, share experiences, and support each other through challenges related to housing.
2.4.2 Sources of Information on Freely available community resources and what you can get out of Them?
2.4.2.1 The Renters Alliance
The Renters Alliance is a humanitarian organization that provides resources, education, and resources for advocacy for renters. They offer a wide variety of information, including legal assistance, financial counseling, and tenant rights information. Renters can access information on housing laws and regulations in their state, as well as tips on how to negotiate with landlords and handle disputes. This website also offers a directory full of community resources, that include data such as food banks, health clinics, and other social services. Renters can benefit from this website by accessing valuable information and resources to help them navigate the rental process and improve their quality of life.
2.4.2.2. Tenantstogether.org
Tenantstogether.org is a California-based nonprofit organization that offers advocacy, education, and organizing support to tenants. They provide resources and information on tenant rights, housing laws, and affordable housing options. The website offers tools for renters to connect with other tenants and organize campaigns for policy change. Renters in California can benefit from this website by accessing information and resources to protect their rights and improve their living conditions.
2.4.2.3 Just Shelter
Just Shelter is a sort of nonprofit organization whose goal is to provide a directory of community resources for people who are homeless and families that cannot afford a house. The website allows users to search for resources by state and category, such as housing assistance, legal aid, and food banks.
The website also offers information on housing policies and programs and tips for navigating the rental process. Renters can benefit from this website by accessing information and resources to find affordable housing options and assistance with legal issues.
Accessing publicly available information can be a valuable resource for renters looking to save money. Through websites like Renters Alliance, Tenants Together, and Just Shelter, renters can find freely available community resources, such as legal assistance, financial counseling, and rent relief programs. By taking advantage of these resources, renters can better navigate the challenges of renting, potentially avoiding financial hardship and saving money. These resources not only provide crucial information but can also serve as a support system for renters. In short, by utilizing publicly available information, renters can make informed decisions that lead to a more secure financial future.
---
2.5. To Find a State Housing Finance Agency
It is a state-level government organization focused on increasing awareness about affordable housing options for lower-income households facing issues related to renting. SHFAs were created by the federal government in the 1970s to provide a centralized resource for affordable housing initiatives.
These agencies work in conjunction with federal housing agencies and local organizations to create and implement programs that promote affordable housing and homeownership. SHFAs provide a range of services, including offering affordable mortgage financing, providing education and counseling on home buying, and administering rental assistance programs.
2.5.1 What is the benefit of this information?
State Housing Finance Agencies (HFAs) are beneficial to renters as these provide a range of services to them, which include assistance with finding affordable rental housing, financial assistance with rental payments, and education on tenant rights and responsibilities. The benefits of State HFAs for renters are numerous and include:
Affordable housing: State HFAs provide low-income renters with affordable housing options that meet their budget and family size. They work with landlords to create affordable rental units and manage the rental application process.
Rental assistance: State HFAs offer rental assistance programs to help renters who are struggling to pay their rent. These programs provide financial support to eligible renters to cover a portion of their monthly rent, allowing them to stay in their homes.
Tenant education: State HFAs provide renters with information on their rights and responsibilities as tenants. They offer educational resources on topics such as fair housing laws, landlord-tenant law, and tenant-landlord relationships.
Homeownership assistance: In addition to rental assistance, State HFAs also provide assistance to renters who are interested in purchasing a home. They offer affordable mortgage options, down payment assistance, and homeownership education.
Disaster recovery: In the event of a natural disaster or another emergency, State HFAs can assist renters who have been displaced from their homes. They offer temporary housing, financial assistance, and other resources to help renters get back on their feet.
Partnerships: State HFAs work with various organizations to provide services to renters. They partner with various nonprofit organizations, local government agencies, and community groups to ensure that renters get access to the resources needed.
Economic development: State HFAs support economic development by providing affordable housing options that attract businesses and help to stabilize communities.
Advocacy: State HFAs advocate for policies and programs that support renters and affordable housing. They work with legislators and other stakeholders to ensure that renters can access safe, decent, and affordable housing options.
2.5.2 Source To Find a State Housing Finance Agency and what you can get out of Them?
2.5.2.1. The National Council of State Housing Agencies
The National Council of State Housing Agencies (NCSHA) has a website focused on providing information on how to access state housing finance agencies. The website contains a lot of crucial resources available for renters looking for affordable housing or needing assistance with housing-related expenses. It provides information on various programs offered by the state housing finance agencies on topics such as down payment assistance, rental assistance, and homebuyer education.
The website also provides contact information for each state's housing finance agency, making it super easy for the renters to connect with the appropriate agency as per their needs and requirements. The website is user-friendly and straightforward, making it an excellent resource for those unfamiliar with using the internet or technology one way or new to the renting process. People are especially young renters that are unfamiliar with the renting process.
Finding a State Housing Finance Agency can be highly beneficial for renters, as it provides various financial assistance programs and resources that can help save money. Through the publicly available information on websites such as the National Council of State Housing Agencies, renters can access and get in touch with one of these agencies and their resources, which include down payment assistance, rental assistance, and affordable housing options. By benefitting from these programs, renters can save money on housing expenses, improve their overall financial situation as renters, and avoid significant problems such as eviction or bankruptcy.
---
The internet is a treasure trove when it comes to online resources which can aid you in finding affordable housing options and can save you money on the rent you are paying. You can start by looking for websites that offer a searchable database of rental assistance programs in your area. These websites can help you find financial assistance for rent. Make sure to refer them in case you are looking for relief or tips that can help you save time and money.