Delaware's small-town hospitality and wealth of opportunities have attracted people for years.
The state boasts scenic beauty, the lowest crime rates, no sales tax, and an affordable housing market, making it a wonderful place to live, work and enjoy.
Are you planning on living in Delaware and considering whether it is an excellent place to live? Well, here is everything you need to know about this state.
---
.
1. About Delaware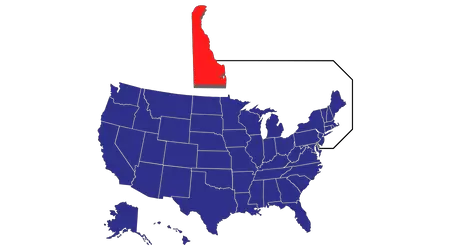 Delaware, the first of the 13 original states, is home to almost a million people. This small yet diverse state has all urban cities, rural communities, beaches, forests, farms, and historical attractions. 
It is the 14th fastest-growing state in the United States, with approximately a million inhabitants.
However, in terms of area, Delaware is the second smallest state, with its territory equaling just 2,490 square miles. As a result, Delaware has the 6th highest population density, with an average of 460.8 people living in every square mile of land.

---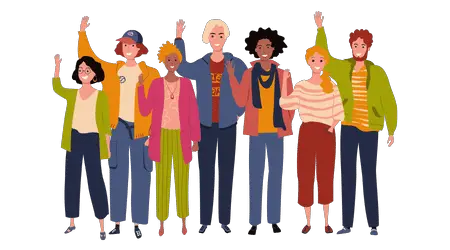 2. People Living in Delaware
.
Delaware houses people of all socioeconomic classes and ages. So, whether you are a millennial, a young family, or a retiree, you can expect a healthy social life in Delaware.
You will find more nuclear families in the state, with an average of 3 people per household.
Delaware has a relatively older population. The median age of the population here is 40.2 years old, which is 2.3 years more than the national average! And, only 1.4% of people in the state are under 18.
In addition, people of various races and ethnicity call Delaware their home. The state is set to rank as the 14th most diverse state in the country by 2060, according to a recent forecast by USA Today, with New Castle County in the top 6 percent.
---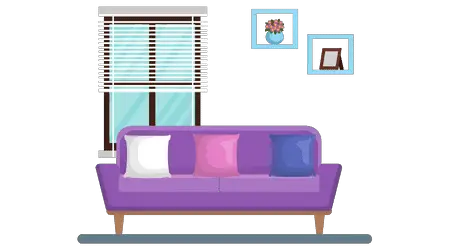 3. The Best places To Live in Delaware 
Here are the best places to live in Delaware in no order of their ranking:
3.1 Wilmington
Wilmington is the most populated and vibrant city in Delaware. It is the beating heart of the nightlife and restaurant scene and is also home to the state's central business district. It has a charming downtown area packed with historical and cultural sites of interest – theatres, galleries, museums, and colonial architecture.
As Wilmington is the largest city in Delaware, it can live in more than 50 distinctive neighbourhoods in Delaware. The home price-to-income ratio is pegged at 3.73%, with a median household income of $45,032 and home prices from $350,000.
College students mainly occupy the city. However, there is much to do in and around the city regarding parks, art, and cultural attraction. As a result, it is ranked as the top city in America for senior adults looking to maintain an active lifestyle.
The average price of a home in Wilmington is $207,000, just above the national average, so it is not a very expensive place to live.
3.2 Lewes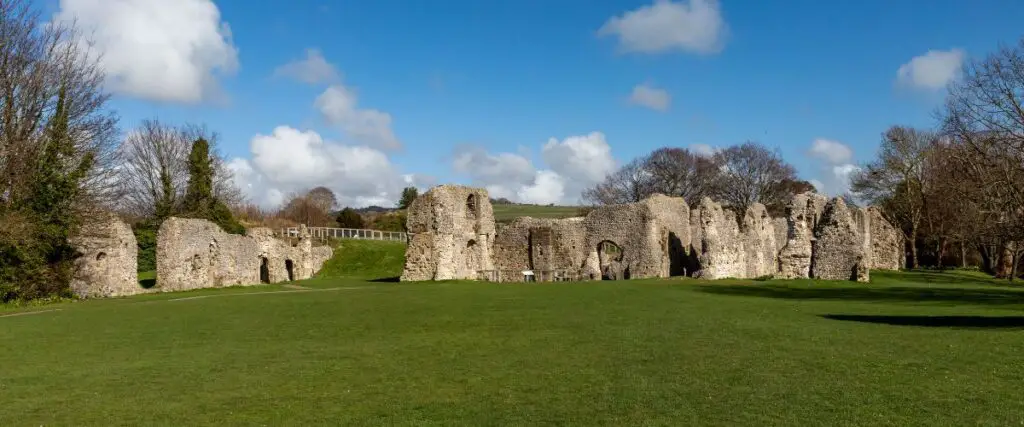 Lewes is the famous tourist town in Delaware's thriving cape region and is home to over 3000 permanent residents. It is one of the best places to live in Delaware because of its scenic oceanfront spot, historic sites, excellent dining options, and outdoor activities. It is also a popular location among families since it has a super-low crime rate and an excellent educational system.
The property prices are typically higher than in many other counties across Delaware. The average home price in this area is pegged at $365,000.
3.3 Milton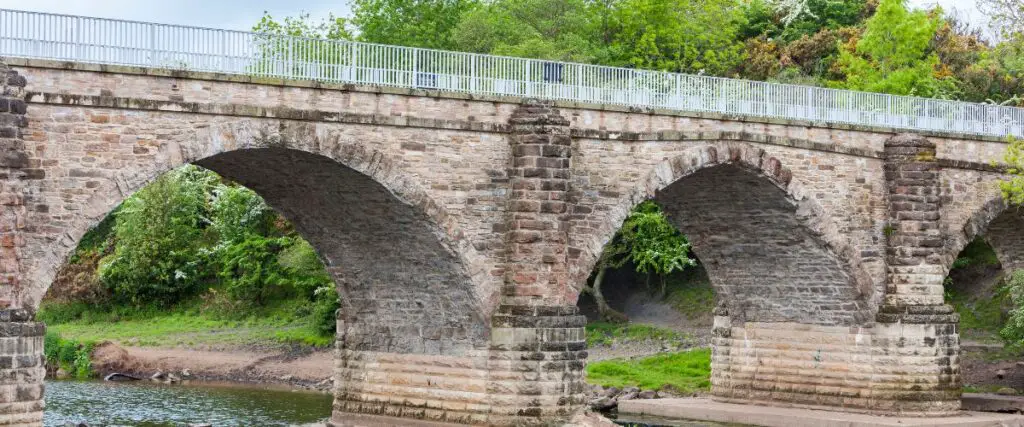 Milton is a short drive inland from Lewes and home to just under 3000 people. Despite its small size, it is home to the famous Dogfish Head Brewery and the Milton Theatre, which puts on award-winning performances. It also features Prime Hook National Wildlife Refuge, a spot popular with nature lovers. Milton has the 5th lowest crime rate across the state, making it an ideal location for families or retirees.
Rents are surprisingly affordable, costing tenants just $1000 per month. Property prices for a single-family home cost an average of $307,000.
3.4 Bethany Beach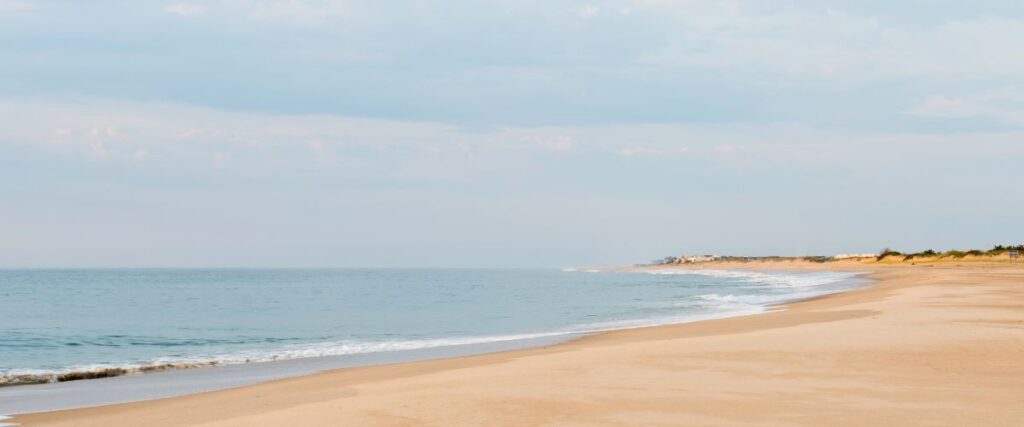 Bethany Beach is a thriving tourist town that attracts visitors, especially during the summer. It offers a perfect balance of seaside attractions with its beachfront, restaurants, and a family-friendly boardwalk. Although home to just 1,000 permanent residents, many own a second property which they rent out during the busy season.
It is a sought-after area both to live in and for vacation. The property price here is one of the highest in the state, and the average single-family home will cost you around $550,000.
3.5 Camden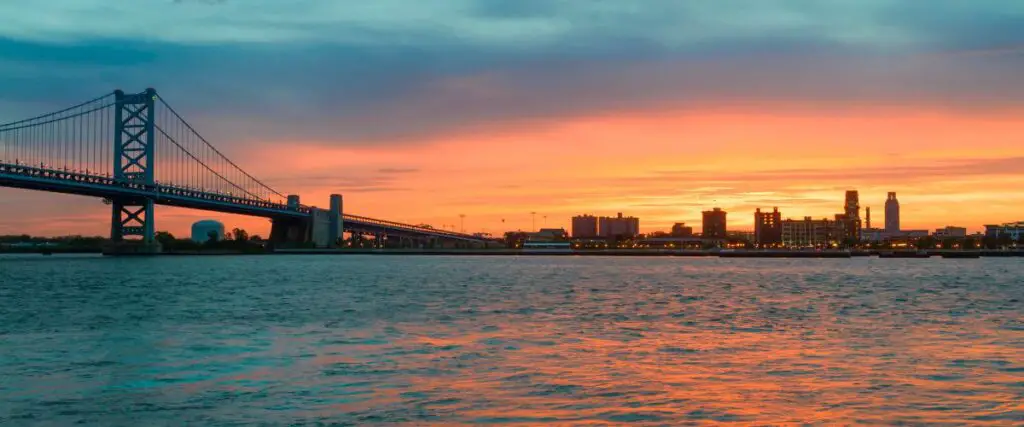 It is a great place to live if you love spending time outdoors. There is plenty of green space, excellent bike trails, and forest areas to explore. Its proximity to Dover also makes it ideal for those with big-city jobs.
The city has excellent nightlife, live music, and cultural events throughout the year. Around 3500 people live in Camden, and most residents commute daily into Delaware's capital city. It also has an excellent school system, an impressively low crime rate, and the lowest unemployment rate of 0.1%.
The median home value is $225,000, but renting is a little more expensive than the state average- $1600 per month for a 2-bedroom home.
3.6 Newark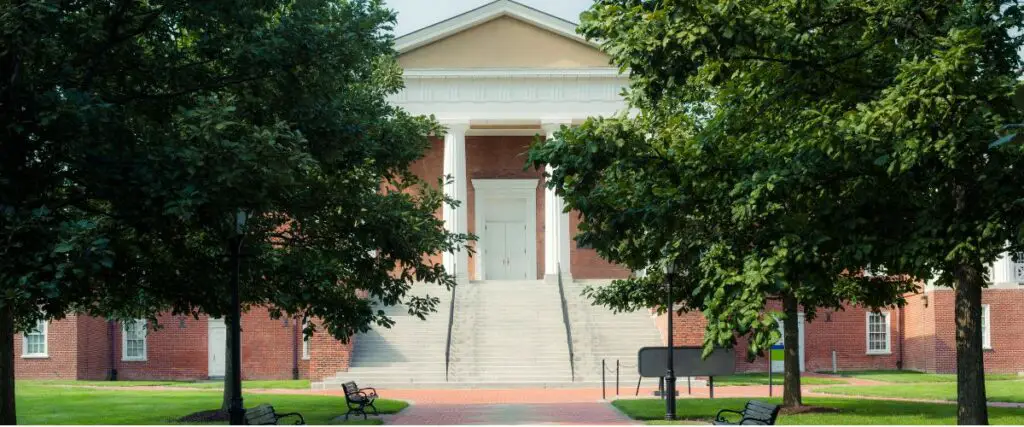 Newark is home to the University of Delaware, which gives it a college-town feel. The median age of people is just 24 years old. As a result, the city enjoys great nightlife with excellent restaurants, historical places, fabulous parks, and trails within the city limits. Families also love the area since it has one of the best school systems in the state.
The city is home to the University of Delaware and its 21 varsity sports. It ranks among the safest communities in Delaware and has many public parklands.
This city has an excellent median house income ($58,434); however, homes here are also expensive. Still, the affordability percentage of this city is somewhere at around 4.75%.
Residents can access many hiking, mountain biking, and horseback riding opportunities
The average home costs around $250,000, while the average rental property costs $1,270 monthly.
3.7 Rehoboth Beach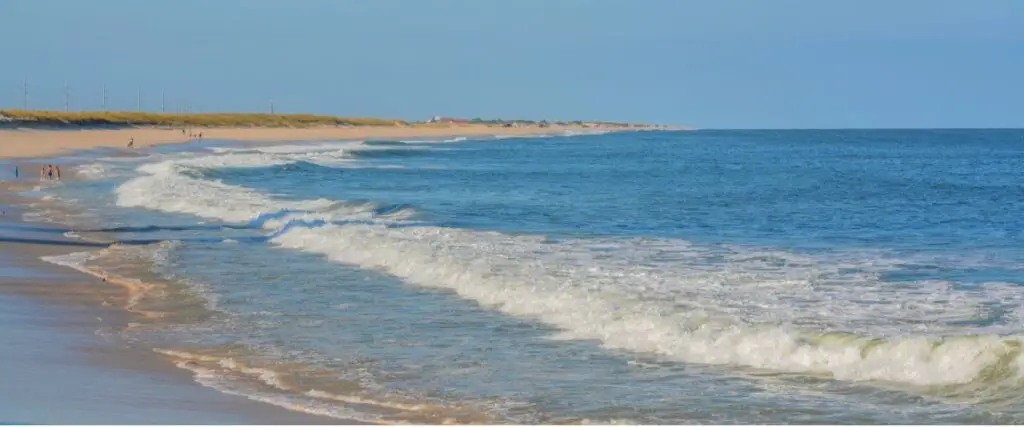 Rehoboth Beach is known as the nation's 'Summer Capital' since 25,000 visitors drive here every summer to enjoy the golden sandy beaches and some clean water fun along the east coast. It has a great boardwalk packed with entertainment an
d Funland, a place with amusing games and rides that the whole family can enjoy.
The Population is relatively small at around 1,300 people. Many residents own more than one property and rent vacation homes to visitors during summer.
The average home price is $530,000, making it one of Delaware's most expensive places for a home purchase.
3.8 Dover
Dover has become one of the fastest-growing areas in the state due to the low cost of living and a home price-to-income ratio of 3.68%. Residents of Dover enjoy a low crime rate and easy access to public transportation.
The median household income in Dover is around $47,699, with home prices starting from $300,000.
---
4. Cost of living in Delaware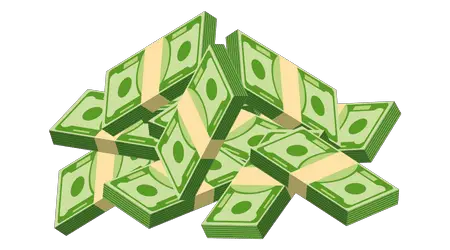 The cost of living in Delaware is 2.7% higher than the US average. Still, the state is much more affordable than other states on the East Coast. As a result, Delaware is considered one of the best places to live and work.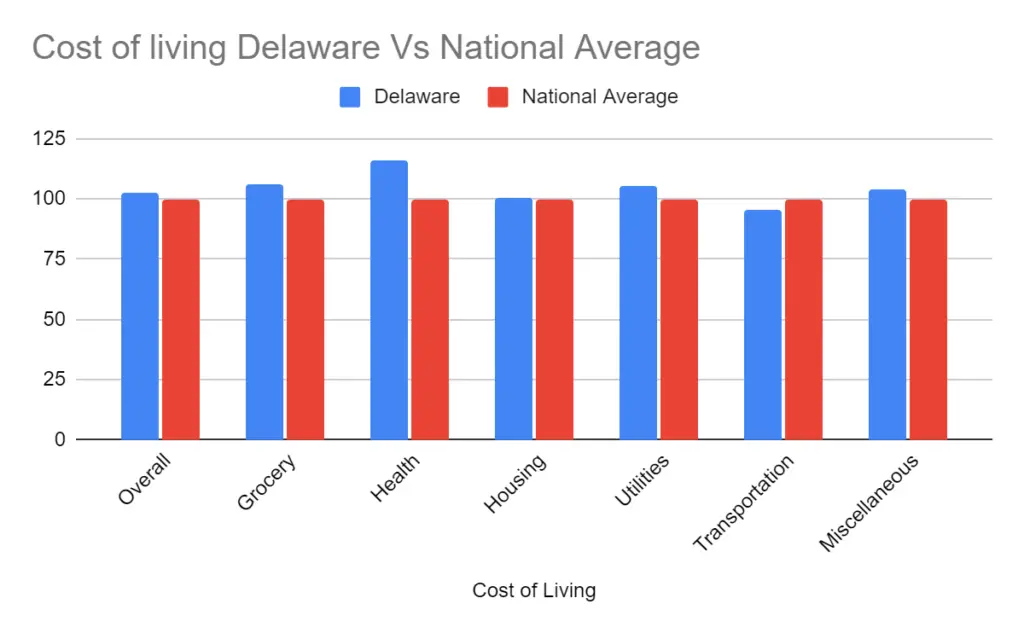 Note: Rating below 100 means Delaware is cheaper than the US average. A cost-of-living index above 100 means Delaware is more expensive.
Living cost includes grocery, health, housing, utilities, transportation, and miscellaneous expenses. Delaware's cost of living is lower than many of the East Coast states, making it one of the nation's most affordable and desirable places to live and work.
The absence of sales tax also helps keep the cost of living affordable, even on the more expensive items in Delaware. Due to the attractive cost of living, Delaware boasts the 4th highest homeownership rate in the United States.
---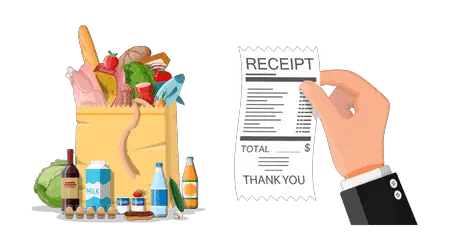 5. Cost of living in Delaware vs Other States
The cost of living in Delaware is substantially lower than other states in the east coast region, and it has the 3rd lowest cost of living index with an index of 102.7.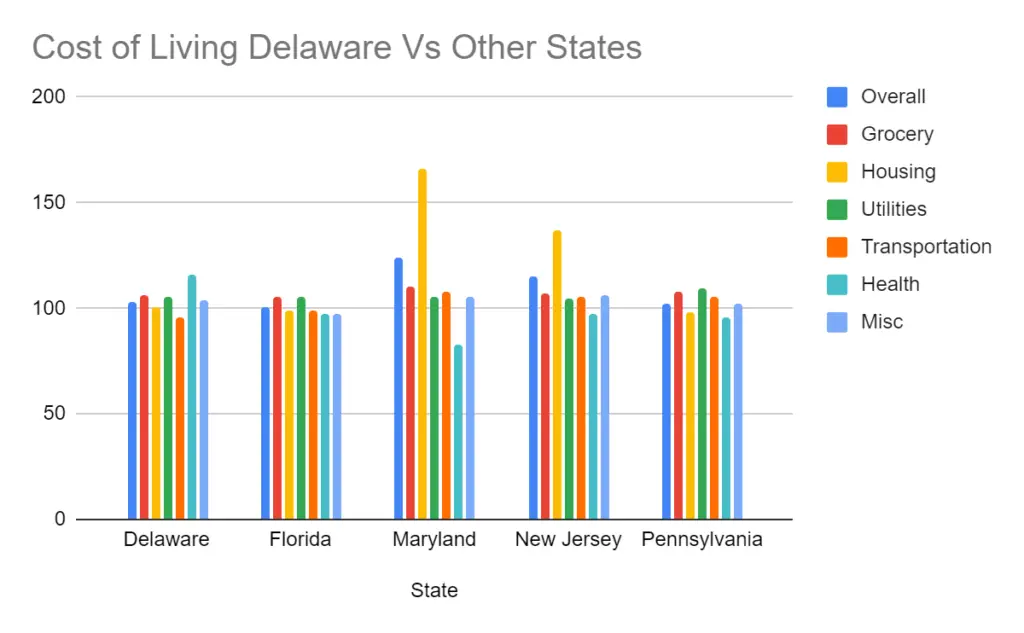 Delaware is well known for having no sales tax and continues to be one of the most affordable places to live in the United States. Therefore moving to the First State will be an economically sound decision.
Source: 3
5.1 Cost of living is rising in Delaware
The cost of living in Delaware is rising as in other parts of the country. The rise in prices is primarily due to instability in gas prices; it affects the cost of household budgets in terms of utilities such as water, electricity, gas, etc. It also affects the cost of food and consumer goods imported from other regions in the country.
Delaware has also encountered numerous storms in the last ten years, yet the state's housing re
mains stronger every time. Despite that, the cost of living is still lower than average.
Source: 4
---
6. Housing Market in Delaware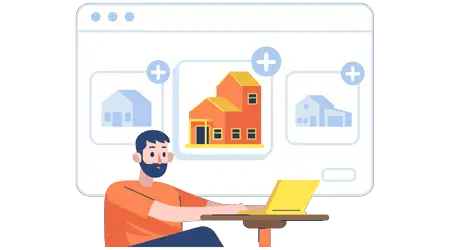 Delaware's median home price as of March 2023 is $369,846, up 4.3% over the past year. But it is less than the median home price in the U.S., which is $392,000. Delaware's average real estate commission is 5.75%, equating to $21,226. Buyers can earn some part of this real estate commission at closing and save thousands on home purchases.
Delaware offers a reasonable cost of living in terms of utilities, commutation, healthcare, and housing. It possesses several qualities that create a good place for individuals, couples, and families to buy a home. Before purchasing, homebuyers need to ensure not to rush the process, especially regarding legalities.

Because of the affordability and low cost of living, Delaware homes are selling very quickly. The homes which are ready to move and priced appropriately sell within days or even hours. On average, it takes 34 days for a home to sell.
In addition, the Y-O-Y appreciation is positive for the state. Therefore, investing in residential property is a great choice, as Delaware homes sell like hotcakes.
6.1. Housing data of the top 10 cities: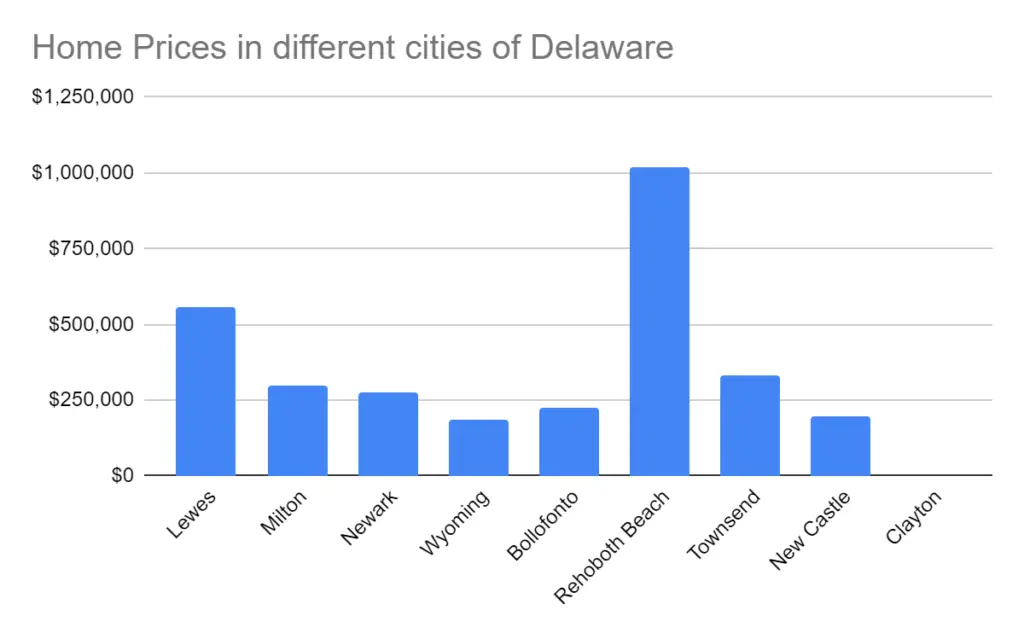 | Rank | City | Population | Unemployment Rate | Home Value |
| --- | --- | --- | --- | --- |
| 1 | Ocean View | 2,272 | 2.2% | $346,4 00 |
| 2 | Lewes | 3,198 | 1.3% | $558,200 |
| 3 | Milton | 2,893 | 2.5% | $300,900 |
| 4 | Newark | 33,448 | 4.4% | $277,800 |
| 5 | Wyoming | 1,381 | 5.1% | $186,200 |
| 6 | Bollofonto | 1,173 | 4.2% | $226,300 |
| 7 | Rehoboth Beach | 1,400 | 2.0% | $1,017,100 |
| 8 | Townsend | 2,434 | 3.2% | $331,500 |
| 9 | New Castle | 5,242 | 3.7% | $194,300 |
| 10 | Clayton | 3,282 | 3.9% | $242,900 |
6.2 Average Rent Prices in Delaware:
The cost of rent in Delaware depends on several factors like location, size, and quality. According to RentCafe, the average rent for an apartment in Delaware (in March 2022) is $1,185. The average apartment size is 984 square feet, which can vary depending on the unit type.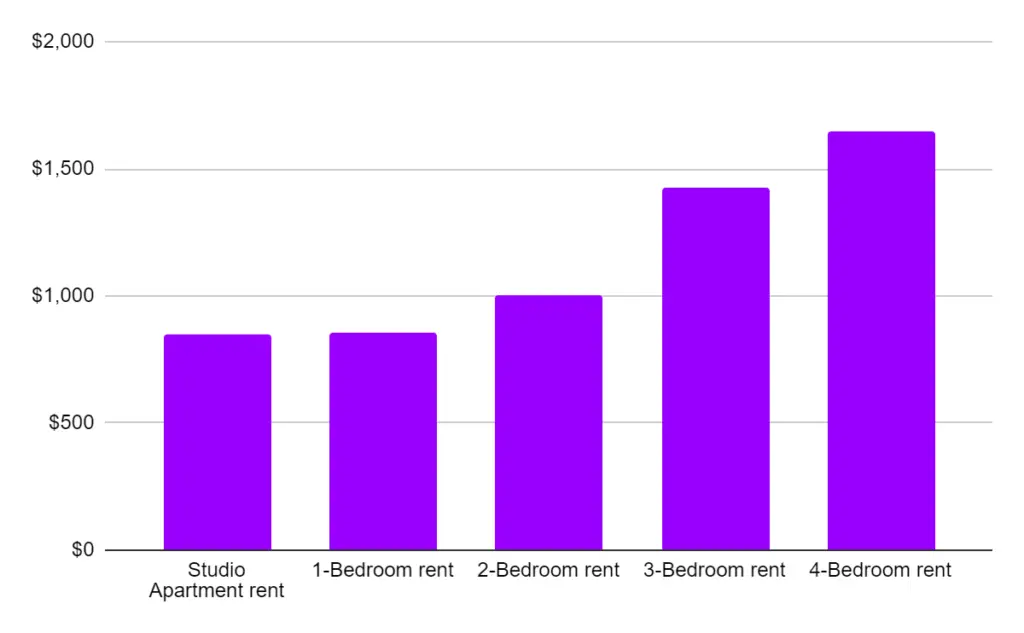 The rent in Delaware increases as the number of bedrooms increases for different units. The smallest and the most affordable are the studio apartments which cost around $851, while the 4-bedroom may cost around $1,647 per month. Delaware has the 17th highest rent out of 56 states and provinces.
---
7. Mortgages in Delaware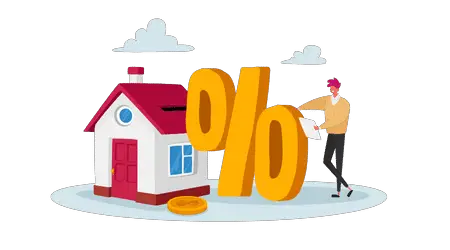 Many mortgage programs are available in Delaware for seasoned as well as first–time buyers. The average interest rate for a 30-year fixed-rate mortgage in Delaware is 2.89% and usually ranges from 2.5% to 3.5% in the state.
Many loan programs can save you thousands, including DSHA Homeownership loans, DSHA preferred Plus, and Delaware first-time homebuyer tax credit, which are available for first-time homebuyers keeping in mind the eligibility criteria, including household income and purchase price requirements.
---
8. Best time of the year to purchase a property in Delaware
The best time to buy a house depends on your priorities and situation. Here are the best options which can result in the most significant savings when purchasing a home in Delaware.
Listing price – January, as the listing price is 5.9% lower than the average.
Housing inventory – January since 21.2% more home options are available.
Mortgage rates – December since 2.92% interest for a 30-year mortgage.
Here is the best time of the year based on your priorities:
The spring season is for you if you are not concerned more about the home cost. April has the most listings compared to any other month. That said, April, May, and June are the three most popular months for sellers to list their new homes.
Buy at the lowest prices.
November through February, fewer homes are on the market, and fewer people are looking to buy. Hence there are great chances of getting discounts in the late fall or early winter.
Best selection and prices
If you are looking for the best home at the best price, go home shopping towards the end of summer. There are a more significant number of homes available than in fall and winter, and during spring, the prices are higher.
Hence the homeowners who could not sell during spring will offer discounts towards the end of summer.
---
9. Most expensive city in Delaware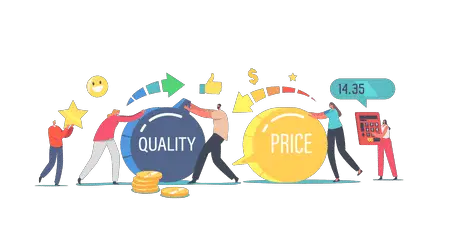 Source: 7
With so many towns near the beach, Delaware's living expenses and house prices can become expensive. Here are a few of the expensive cities that will help you narrow down your home research:
9.1 Bethany Beach 
One of the wealthiest towns in Delaware is Bethany Beach, known for its popular family tourist destinations. During summers, up to 15,000 people visit the place. Due to its small size and popularity with celebrities, luxurious beach homes can sell in the $1 million range here in Bethany Beach.
Population 997
Median Income: $96,700
Median Home Value $1.3M
9.2 Rehoboth Beach
This beach is the National Summer Capital, with 25,000+ visitors from the surrounding states. Because of its strategic location and no sales tax, Rehoboth Beach is very popular among retirees. Residents can enjoy peaceful living and Rehoboth Beach Boardwalk- a one-mile wooden boardwalk with restaurants, shops, amusements, and attractions.
Population: 1151
Median Income: $55,649
Median Home Value $726,472
9.3 Lewes
Most residents are retirees and second homeowners from Baltimore, Washington, Wilmington, and Philadelphia. The population swells as tourists enjoy the pristine beaches and Cape Henlopen State Park in the summer months.
Population: 17,297
Median Income: $42,259
Median Home Value $566,413
9.4 Selbyville
is also known as the "Gateway to the Beaches" Selbyville is located a few miles from the Atlantic Ocean. If you are looking for affluent neighbourhoods in Delaware, Selbyville is the best fit. Residents have easy access to the beach without seasonal tourist influx. There are many historic homes and buildings to enjoy, and most are single-family homes.
Population: 2999
Median Income: $27,064
Median Home Value $533,444
9.5 Ocean View
It is referred to as a "bedroom community," it has a variety of planned and gated communities to meet the needs of its large retiree population. The properties offer luxury and amenities which come with a high price tag. You can find a perfect combination of small-town charm and casual beach living.
Population: 2752
Median Income: $38,972
Median Home Value $514,716
---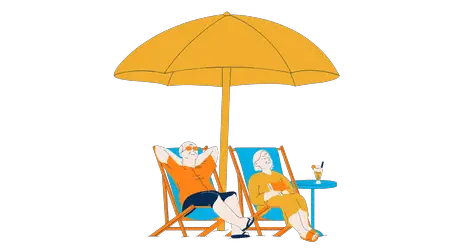 10. Senior Living in Delaware: an excellent place to retire? 
Delaware is an excellent retirement destination due to its pleasant weather and abundant recreational activities. About 20% of the state's population is 65 years and above, so retirees can make more friends and enjoy their second innings.
While Delaware may seem more expensive in assisted living facilities than other neighboring states, it offers many perks for senior living. Retirees in Delaware qualify for $12,500 state income tax exclusions from retirement income, and those over age 65 get an additional $2,500 exclusion.
The state also offers other tax benefits for retirees: no sales tax, no tax on social security earnings, no death taxes, and no personal property tax. These benefits make it easier for retirees to afford the assisted living facilities in Delaware. There are around 20,000 Assisted Living Facilities (ALF) across the US and over 34 in Delaware. A resident in assisted living facility pays an average of $5,350 per month in Delaware.
---
11. Careers in Delaware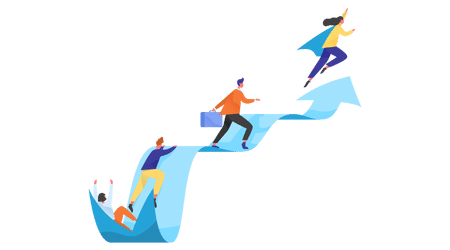 If you are considering getting a job in Delaware, you can choose from the top career options in the state.
67.8% of all Fortune 500 companies are in Delaware. Entrepreneurs love the state due to the highly desirable tax rate for businesses. As a result, there were over 6 million legal entities in Delaware ( as of 2020)
There are abundant job opportunities in Delaware; however, due to a high population density, the state's unemployment rate is 4.5%- 0.9% higher than the national average of 3.6%.
Median Salary – The median salary in Delaware is $60,231 a year, equivalent to $5,199/month.
* This is the median yearly salary, including housing, transport, and other benefits as well*

Jobs that are highest in demand in Delaware
| | | | | |
| --- | --- | --- | --- | --- |
| Rank | Job Title | Growth % | Average Wage | Jobs in 2024 |
| 1 | Home Health Aid | 130.1% | $31,290 | 3,630 |
| 2 | Personal Care Assistant | 128.7% | $23,370 | 1,750 |
| 3 | Business Analyst | 122.0% | $94,720 | 4,000 |
| 4 | Electrician | 118.3% | $56,300 | 2,590 |
| 5 | HVAC Technician | 118.0% | $52,260 | 2,360 |
| 6 | Software Developer | 117.8% | $100,290 | 3,040 |
| 7 | Carpenter | 117.7% | $46,240 | 3,190 |
| 8 | Marketing Internship | 117.5% | $79,280 | 2,280 |
| 9 | Plumber | 116.8% | $57,220 | 1,180 |
| 10 | Registered Nurse | 116.6% | $70,820 | 12,210 |
Highest paying industries in Delaware and wage per year in Delaware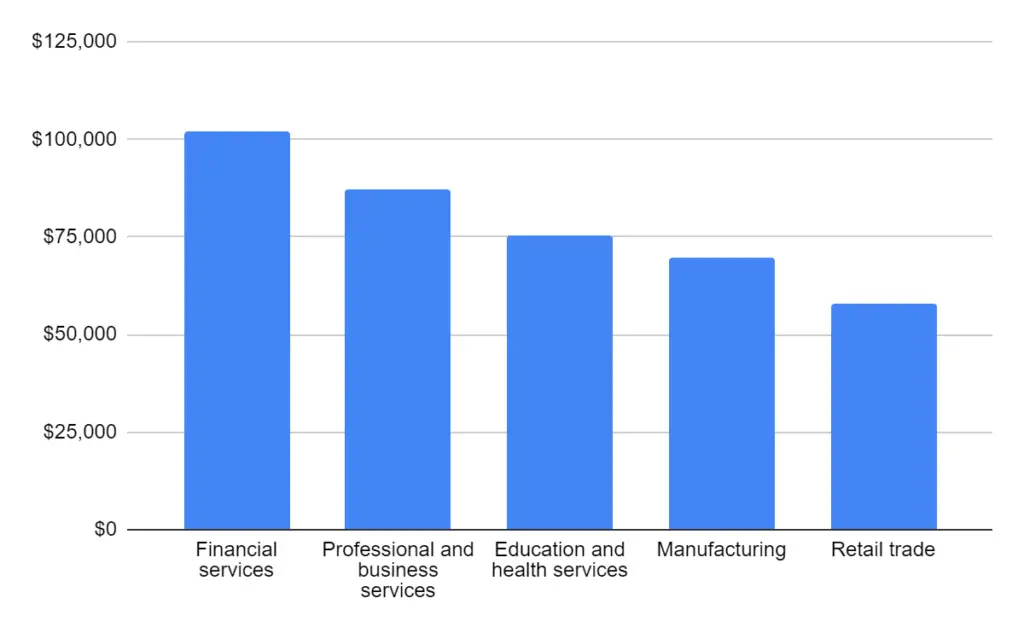 Highest paying Jobs in Delaware:
Software developers: $90,151 per year
Registered nurses: $75,553 per year
Financial analysts: $82,562 per year
Physicians: $205,000 per year
Lawyers: $120,000 per year
11.1. Top Industries and Companies in Delaware
The top 5 industries that can give you a chance to work in the state are:
11.1.1 Food and Agriculture
Delaware ranks no. 1 in the nation for its agricultural value sold per acre. It is a food production powerhouse with some of the most modern advances in agriculture, which is why the world's leading agribusiness companies choose to do business in the state.
11.1.2 Education and Healthcare
Delaware is one of the prominent leaders in knowledge and R&D, which makes it home to a solid education and healthcare industry. Whether you are a company seeking an R&D partnership or a Ph.D. candidate ready to test your creativity, you'll find a good company here in Delaware.
11.1.3 Science and technology
Delaware's tech advances span a variety of end-use markets like pharmaceuticals, industrial and agricultural chemicals, medical devices, computer services, and more. Delaware is also known for its global leadership in chemical innovations and has generated one of the largest talent pools of science and technology expertise.
11.1.4 Manufacturing and Logistics
Delaware is one of the best states for manufacturing and logistics companies. Its manufacturing sector is the second-largest traded sector that spans various industries, including chemicals, advanced materials, agriculture, bioscience, and more.
11.1.5 Business and Financial Services
Delaware is a national leader in Fintech, business, and financial services. It is home to big names like Bank of America, Capital One, M&T Bank, Barclays US Consumer Bank & Barclays Bank Delaware, Marlette Funding, JPMorgan Chase, and WSFS Bank.
The leading companies in Delaware are also the major employers in the state.
| | | | |
| --- | --- | --- | --- |
| Rank | Company | City | Employees |
| 1 | DuPont | Wilmington | 46,000 |
| 2 | Integrity Staffing Solutions | Newark | 26,000 |
| 3 | W.L. Gore and Associates | Newark | 9,535 |
| 4 | University of Delaware | Newark | 9,190 |
| 5 | Swissport Holding | Wilmington | 9,140 |
| 6 | Delaware Capital Formation | Wilmington | 8,387 |
| 7 | State of Delaware | Wilmington | 7,760 |
| 8 | Utility Holding | Wilmington | 7,426 |
| 9 | Mountiare Farms | Millsboro | 7,000 |
| 10 | The Chemours Company | Wilmington | 7,000 |
Source:10
---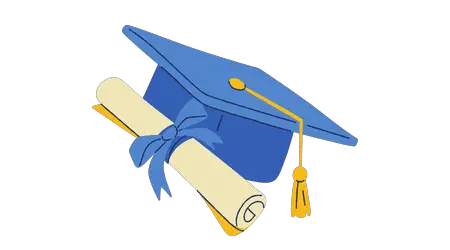 12. Educational Opportunities in Delaware
Delaware is home to multiple award-winning schools. 
It boasts high-quality educational institutions for all kinds of learners since it helps parents choose what's best for their children. There are 19 school districts with hundreds of reputed public schools.
The state is also home to specialized charter schools, vocational and technical schools, and small private schools.
There are more than 220 public schools in Delaware and nine out of ten people in the state study in these public schools.
Delaware K-12 students are also some of the most college prepared in the nation.
According to the U.S. News and World Report, the state ranked #8 among U.S. states for college readiness.
12.1 Top Schools in Delaware:
Sussex Academy in Georgetown:#191 in the national rankings.
Conrad Schools of Science: #306 in the national rankings
Charter School of Wilmington: #397 in the national rankings
Cab Calloway School of the Arts: #448 in the national rankings
MOT Charter School: #534 in the national rankings
12.2 other Good Schools in Delaware
Tower Hill School, Wilmington, Delaware
Ursuline Academy, Wilmington, Delaware
Indian River High School, Indian River, Delaware
Caesar Rodney High School, Camden, Delaware
Newark Charter School
---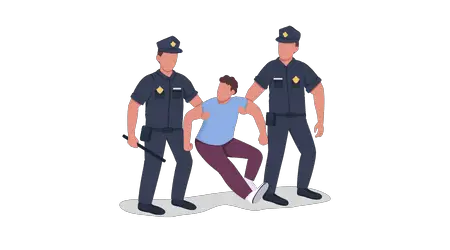 13. Crime rate in delaware
The crime rate in Delaware is slightly higher than the national average. However, overall, the state is deemed safe. You can compare the crime rate of Delaware to your current state using these crime statistics to make a more informed decision:
Violent crime in Delaware is 25.4, whereas the U.S. average is 22.7
69% of violent crimes are aggravated assaults.
20% of violent crimes are robbery
Property crime in Delaware is 36.4, whereas the U.S. average is 35.4
The most common property crime in Delaware is larceny-theft, accounting for 79% of all property crimes.
14% of property crimes are burglaries
Car theft constitutes 7% of all property crimes in Delaware.       
Source:13
13.1. Safest Cities in Delaware
If you are planning to move to Delaware, then here are the top 10 safest cities to consider while moving:
| | | | | |
| --- | --- | --- | --- | --- |
| Rank | City | Population | Violent Crimes Per 100k | Property Crimes Per 100k |
| 1 | Ocean View | 2,180 | 45 | 871 |
| 2 | Lewes | 3,286 | 121 | 1,369 |
| 3 | Milton | 3,017 | 132 | 1,325 |
| 4 | Clayton | 3,448 | 203 | 1,015 |
| 5 | Middletown | 23,079 | 207 | 2,036 |
| 6 | Newark | 33,957 | 250 | 2,084 |
| 7 | Elsmere | 5,963 | 184 | 2,230 |
| 8 | Selbyville | 2,540 | 472 | 1,456 |
| 9 | Smyrna | 11,768 | 271 | 2,090 |
| 10 | Camden | 3,507 | 142 | 4,932 |
Read more:
---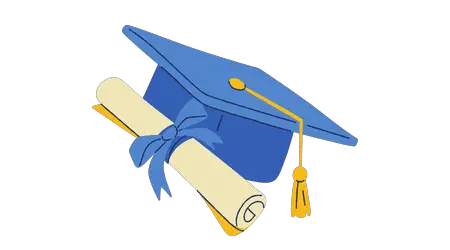 14. Attractions & Fun Activities
You will discover a lot of fun and adventure activities in the state. Here are the best things to do in Delaware:
Rehoboth Beach Boardwalk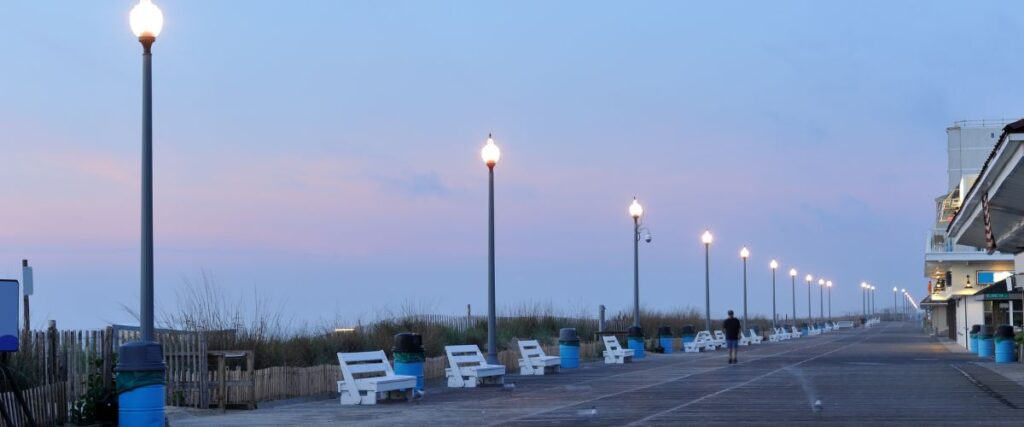 This boardwalk will satisfy your taste buds in many ways, from charming seafood restaurants to enticing dessert shops. It also has a plethora of shops, amusements, and events. If you are craving fresh seafood, head to Obie's By the Sea, and for some cheap fun, watch the free performances on the boardwalk.
Funland – Rehoboth Beach Boardwalk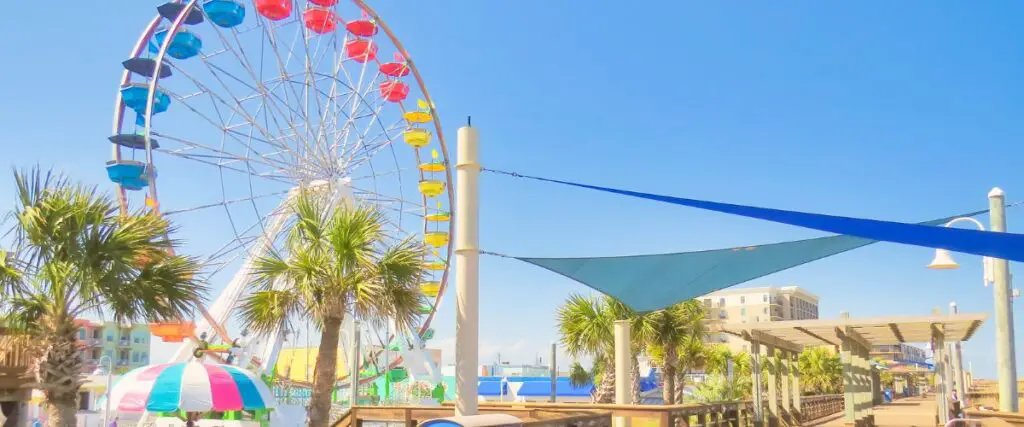 This amusement park is a colorful piece of Delaware history that the entire family can enjoy. With 16 lively games and 19 exciting rides, this family-friendly hub will entertain the whole gang for hours. You can satisfy your sweet tooth with cotton candy and let the little ones ride the classic carousel. You may also ride bumper cars and play a game of Skeet-Ball.
Bethany Beach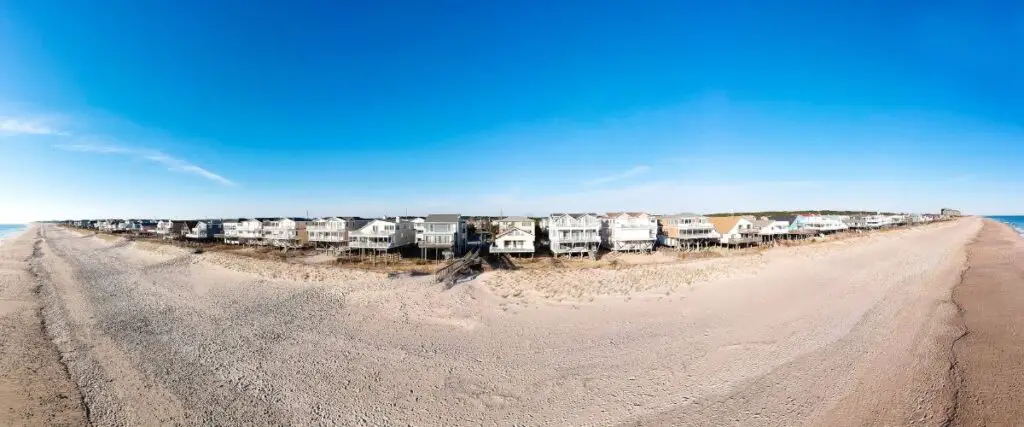 This place is a terrific spot for solitude and relaxation with its salty air, fresh breeze, and relaxing beach. Spend a lazy weekend with your feet on the sand, taking in the laid-back vibe. During summer, you may watch free movies and concerts on the beach. You can also stroll along the boardwalk or go on a kayaking trip.
Brandywine Creek State Park
Many of the best vacation spots in Delaware boast r recreation opportunities, and Brandywine Creek State Park is no exception. The park is in northern Delaware and is known for its distinctive stone walls built in the late 19th and early 20th centuries.
The park is home to four separate nature preserves, including Tulip Tree Woods which contains old-growth tulip poplar trees. This preserve is best observed in the Spring when wildflowers carpet the forest floor. Birdwatchers can spy bluebirds, American Kestrels, and eastern meadowlarks.
The park's diverse terrains allow for a wide variety of activities. The vast fields are open for disc golf, picnics, kite flying, cross-country skiing, etc. Hikers can enjoy 14 miles of trails, including a path that follows the park's namesake creek.
Cape Henlopen State Park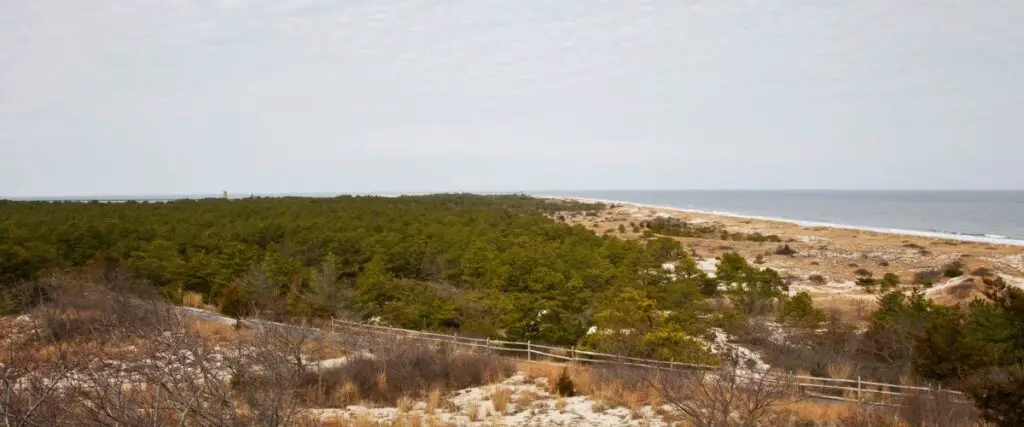 Cape Henlopen State Park is one of the best places in Delaware for a group of people with varied interests. It is located on Cape Henlopen, where Delaware Bay meets the Atlantic Ocean. A park is a place of both natural and historical significance and a waterfront recreation area.
You can tour the World War II defense site at the Fort Miles Museum and Historical Area. Visitors can climb the observation tower, watch an artillery demonstration, ride in a troop transport truck, and experience a guided tour of Battery 519, a gun bunker from 1941. If your interests align more with nature and wildlife, check out the park's Seaside and Nature Center.
When it comes to recreation, it has everything, including ocean swimming, windsurfing, kayaking, paddle boarding, boating, fishing, and clamming. The park also offers hiking and biking trails, picnic areas, playgrounds, cabins, campgrounds, pet areas, and a disc golf course.
Delaware Seashore State Park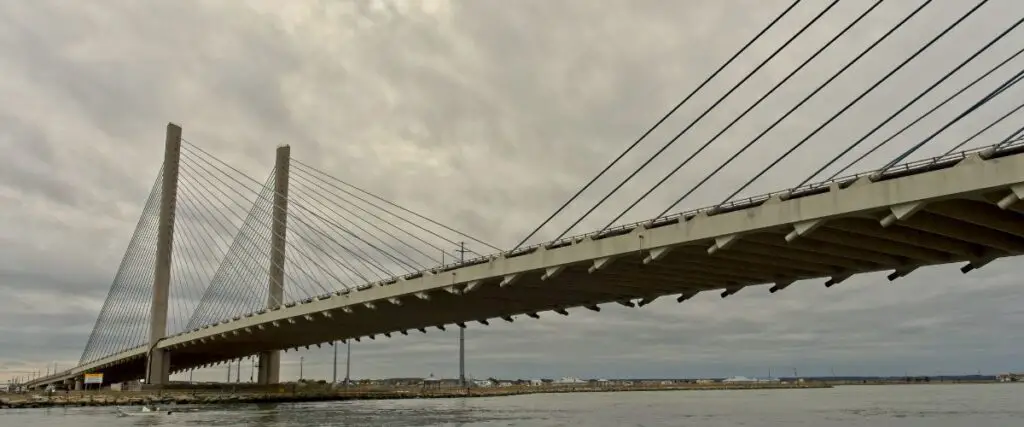 If you like being in the water, then Delaware Seashore State Park is a must-see in Delaware. It has six miles of shoreline along the Atlantic Ocean and miles of bay shoreline courtesy of Rehoboth Bay to the north and Indian River Bay to the south.
The activities in the ocean include swimming, surfing, windsurfing, sailing, and kayaking. The park has six trails suitable for hiking, biking, and horseback riding.
Lewes
Lewes's most popular attraction is the beach. Lewes Beach presents a quiet and clean alternative to nearby crowded shores. The sandy beach is suitable for swimming, fishing, and water sports. Bonfires are also allowed when accompanied by permits.
The Winterthur Museum
Get a glimpse into the lavish lifestyle of the du Pont family at the Winterthur Museum. Visitors take a guided tour of the home to see a lavish lifestyle from the area. Several rooms show the original period furniture, art, and decoration. The site has several other facilities, and horticulture remains the counter piece for the museum today. The museum features decorative objects, mixed flowers, and more.
Dogfish Head Craft Brewery, Milton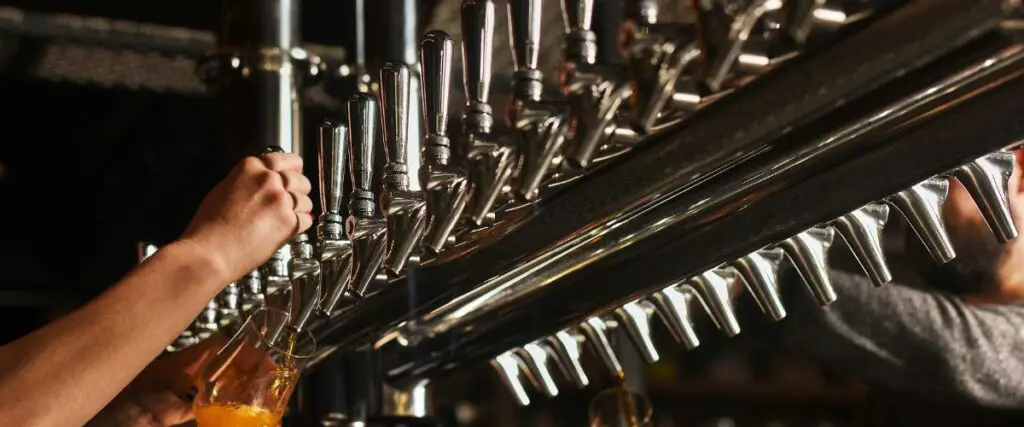 The brewery was opened in the mid-90s and now produces hundreds of thousands of barrels of beer each year. The company now brews different beers to suit various tastes and preferences. You can tour the brewery, learn about brewing, sample some great beers, and try beer-infused food.
---
15. Taxes You'll Pay Living in Delaware
Delaware is one of the states which has maintained a low cost of living. One reason behind this is the low tax rates.
15.1 No Sales Tax 
Delaware is known for having no state and sales tax. Shopping or living in the state isn't an expensive affair at all. There are many shops in the States where you can take advantage of the fantastic deals available. You can take an extra suitcase to shop around the state with no sales tax to pay.
15.2 Lowest real estate taxes 
Delaware is the fourth-lowest real estate tax of any state at 0.31%. The low property tax adds peace of mind while buying a home in Delaware, especially for retirees. Delaware also provides a tax credit of up to $400 for seniors aged 65 and above for paying their Delaware property taxes on the primary residence on time.
15.3 No inheritance or personal property taxes 
An inheritance tax is a state tax levied on property or money acquired by inheritance. Delaware has no inheritance or personal property taxes, making it one of the 38 states that do not impose inheritance taxes. However, the inheritance laws of other states may apply if you inherit property from a person living in a state with an inheritance tax.
15.4 Upto $2,000 tax credit for first-time home buyers. 
First-time homebuyers who purchase a home in Delaware as their primary residence are entitled to receive a federal income tax credit of up to $2,000 every year as long as the homebuyer acquires the house and has the mortgage loan.
15.5 Social Security benefits 
In Delaware, people can apply for federal disability benefits from the Social Security Administration (SSA). If SSA determines that you meet their disability criteria, you may be eligible for Social Security Disability (SSDI) or Social Security Income (SSI). Delaware supplements federal SSI payments to disabled residents as an extra monthly payment.
15.6 Tax Exemption on IRA's 
Yes, there is taxable retirement income that is eligible for deduction. For taxpayers aged below age 60, the deduction is $2,000 per person. For taxpayers aged over 60, the deduction is $12,500. The deduction applies to total retirement income from pensions and retirement accounts like 401(k) or IRA. However, if you are 65 or older and have $12,500 as income or less, you will not have to pay income tax.
15.7 401 (K) plans 
Employers in Delaware offer 401k plans, a retirement savings to their employees. With this plan, employees get a tax break on the money they contribute as it comes from their paycheck before deducting income tax. 401k is one of the best ways to save for retirement.
15.8 Low-Income Tax
Delaware has low-income tax and no sales tax on Social Security Income. This makes it a great place to live for retirees.
---
16. Transportation
16.1 Public Transportation
Delaware is home to a beautiful economic environment where companies excel. And thus, connectivity for people has been made accessible through different public transportation.
16.2.Airports
Delaware has a strategic position at the center of business in the Northeast United States, where residents are not limited to a single airport for business and personal use. People are within proximity to several airports that, include:
Philadelphia International Airport (PHL)
Baltimore-Washington International Thurgood Marshall Airport (BWI)
Washington Dulles International Airport (IAD)
Newark Liberty International Airport (EWR)
Salisbury Regional Airport
16.3 Road and Rail Transportation
Delaware has an efficient network of highways and primary & secondary roads to make transport simple.
Delaware also offers freight and commercial rail service to reach 50 million people within 250 miles, including
Norfolk Southern
CSX Corporation
Amtrak
DelDOT/SEPTA Wilmington–Philadelphia
16.4 Seaports
Delaware's Port is in the Mid-Atlantic deep-water Port serving more than 200 million North American consumers. It is North America's leading fresh fruit port, with the largest dock-side refrigerated complex on the continent.
Source: 16
16.5 Connectivity 
With population growth and improving economic conditions in Delaware, the demand for infrastructure is higher than ever. The Delaware Department of Transportation(DelDOT) is responsible for 85 percent of the roads. And Delaware makes for a well-connected road and an efficient transportation system.
16.6 Traffic  
Delaware is ranked as the ninth worst in car driving. Everyone in Delaware seems to drive themselves, which results in traffic congestion, and the residents have to deal with frustrating roads daily.
---
16. Health Facilities  
Delaware ranks 6th in the overall healthcare quality as per U.S. News & World Report, which released its "Best States Rankings". Delaware ranks 1st for its hospital quality, 6th for health care quality, and 15th among the best states for health care.
Source: 17
---
17. Culture and Natives
Delaware's population is diverse. It is home to beach bums, farmers, Blue Hens hunters, the Du Pont empire, and crabbers.
Since it's close to Philadelphia, Atlantic City, and D.C., you will find a melting pot-style cultural blend here in Delaware.
If you are more of a "small-town vibe" fan, you will fit right with the Delaware crowd. You can find this vibe across the entire state; it feels like a tiny town.
Everyone knows everyone.
Delaware's highly open-minded crowd has earned its recognition as a blue state. Plus, it ranks number four on the 10 Most Liberal States list.
Rehoboth Beach, a popular vacation spot with over 200 LGBTQ-owned businesses, has dazzling nightlife and a friendly day life.
No matter your preferred pace of life, you should be able to find a town well-suited for you in Delaware.
Source:18
---
18. How is the Delaware Real Estate Market?
Delaware has some reasonable property prices compared with the east coast across the U.S. The average single-family home in the state is around $257,000-$258,000. However, Delaware's real estate has been on an upward trend, so expect an increase in prices yearly.
If you choose to rent your home, you can expect an average pay of $1,400 per month for a 2-bedroom house.
---
19. Weird laws in Delaware 
If you want a beer, wine, or any other alcohol from the liquor store on a Sunday, you need to get them between noon and 8 p.m.
Pawnbrokers don't accept your wheelchair, fake leg, or arm as a replacement for any payment.
If you go to the beach and need to change because there is sand in your suit, you cannot do it in your car OR the public restroom since it's illegal.
No R-rated or X-rated movies can be shown at drive-in movie theatres in Delaware.
You cannot see horse racing on Good Friday or Easter Sunday since it's illegal on both days.
The only hunting you can do on Sundays is fox hunting with dogs.
Pretending to sleep on a bench on the Rehoboth Beach Boardwalk is illegal.
Girls under six can run topless around Rehoboth Beach.
If you get married on a dare, you are legally permitted to get an annulment.
---
20. Risks of Living in Delaware
Overall, Delaware is a safe state to live in since crime rates are lower than the national average and typically don't face terrible storms, wildfires, or earthquakes. However, there are a few things that you need to watch out for if you live in the First State.
Rip Tides
With millions of people flocking to the Delaware beaches every summer, it's inevitable that Rip Tides drag swimmers out to sea and are responsible for many water rescues. Watch where you swim, check with the lifeguards about conditions, and keep an eye out for gaps in the current that could signal a dangerous undertow.
Hurricanes
Delaware is located along the eastern coast, making it vulnerable to natural disasters like tropical storms and hurricanes. Hurricane-force winds have been affected twice since 1851 but left with no less damage. The significant side effects of these storms are coastal storm surges, rip currents, strong winds, heavy surf, and a considerable amount of rainfall.
Tropical storms and hurricanes remain a threat every year. Those living along the coast need to modify their homes, such as including storm shutters or cutting plywood to fit the side of the windows, which helps them protect their homes during hurricanes.
Source – 19
---
21. Living in Delaware Pros and Cons 
If you are considering moving to Delaware, here are a few things you need to consider before buying a new home.
Pros: –
Delaware offers plenty of good employment opportunities, including high-paying jobs such as surgeons, paediatricians, and sales opportunities.
The housing cost in Delaware is reasonably affordable. The average price in Delaware is below $210,000, and the median home value is $240,000.
There are many tax benefits in the State of Delaware, and you need not worry about any sales tax when you shop. Other tax benefits include low property tax, income tax benefits (maximum 6.6%), an exemption in social security, and pensioners above age 60 are exempted $12,500 of their pension.
There are diverse educational institutions, including high-quality private and public ones.
Delaware has excellent healthcare facilities and is the best destination for retirement.
There are several cultural opportunities available in Delaware throughout the year. It includes theatre, performing arts, music, intelligent art galleries, and museums.
Cons: –
Delaware is the second smallest state in the country, with a high population density of about 1 million people. This makes it the sixth-highest rate of population density in the United States.
The cost of living in Delaware is about 10% higher than the average in the United States. This doesn't mean that this is the most expensive place to live; however, we suggest you carefully budget your finances.
You need to travel outside the state to board your international flight. New Castle Airport is the primary flight provider in the state, but it provides few destination choices.
The climate could be one of the critical things to consider if you move to Delaware. The State has a humid climate with warm to hot summers and mild to cold winters. The coastal regions are hotter due to high humidity than the interior.
Nights are usually comfortable, but summers experience a mix of hot and humid periods. July and August are the wettest months, but rainfall distribution is uniform over the year. Spring & fall are generally mild. Snowfall occurs between December and March.
---
FAQs
Q: Is Delaware the right State for you?
Delaware is worth moving to as the economy is thriving, and the unemployment rate is also low. The State is blessed with scenic beauty, a high standard of living, good education, an excellent healthcare system, and great outdoor activities, including 17 state parks and endless beaches. There are also several tax benefits, and it is a great place to retire.
Q: What is the average rental cost in Delaware?
Rental housing is the most common thing that people do in Delaware. About 2.1% of homes and apartments in Delaware are open for rent. Let's understand the average cost of renting a house in Delaware:

1. The average price of a studio apartment is $812
2. The average price of renting a 1-bedroom home is $929
3. The average price for a 2-bedroom home is $1,136
4. The average price of a 3-bedroom home is $1,504
5. The average price of a 4-bedroom home is $1,730

Q: What are the major ethnic groups that reside in Delaware? 
The majority of the population, at 74.6% (about 584,773), is White Americans, and White people are either considered Hispanic or non-Hispanic. African Americans are the next significant population at 19.2% (about 150,666) followed by Asian Americans, comprising 2.1% (16,259) of the people. 

There are around 7,000 people who identify themselves as Chinese and 4,100 Native Americans. There is also a Filipino heritage of about 3,300 living in Delaware. People who identify with one or more races account for 1.8% of the population.  


---
Bottom Line
Living in Delaware certainly offers some challenges, but there are significant benefits worth looking forward to. You might not have much space in the tiny State like other states, yet it provides a tremendous small-town feeling that can take you down to the beach.
The infrastructure would crumble due to a lack of funding in the State of Delaware since the residents enjoy most of the tax benefits. For that reason, Delaware has come up with a great solution. It is home to almost half of all publicly traded companies, and they do not pay taxes like other states. These public trading companies provide enough funds to Delaware to provide residents with an excellent infrastructure.9. The cheapest city to live in Delaware