As a campground owner, you know that amidst the towering trees and serene settings lies a challenge: standing out in an increasingly competitive market.
How do you ensure your campground isn't lost amidst the noise? How do you maintain a connection with past guests while appealing to new ones? The answers lie in the power of today's digital marketing tools.
Whether you're an established campground owner, a franchise company overseeing multiple locations, or an aspiring entrepreneur venturing into the outdoor hospitality industry, creating a well-rounded strategy with various digital marketing tools can help you attract guests, increase bookings, and maximize profitability.
From social media and optimized websites to targeted ads and personalized emails, digital marketing platforms transform campground marketing challenges into opportunities. Let's discover how
1. Building a Website – A campground Marketing essential
Your campground's website is more than just a digital address—it's a powerful asset that can significantly impact your business's success.
A well-designed and user-friendly website serves as a virtual gateway, welcoming potential guests, providing essential information, and ultimately driving bookings. Now let's understand how to create a compelling campground website. You would need one with a booking system, so that you can attract and convert visitors into delighted campers.
1.1 Reflect Your Campground's Unique Appeal
Your website should capture the essence of your campground, enticing visitors with stunning visuals, captivating descriptions, and immersive storytelling. Showcase the natural beauty of your campground's location. Highlight the amenities and recreational activities you offer, and convey the unique experiences guests can expect.
1.2 Ensure User-Friendly Navigation
A user-friendly website is essential for providing a seamless browsing experience. Visitors should be able to navigate your site intuitively, finding the information they need quickly. Clear and logical menus, well-structured pages, and prominent calls-to-action create a positive user experience and encourage visitors to explore further.
1.3 Optimize for Mobile Devices
With an increasing number of users browsing the web on their smartphones and tablets, ensuring your website is optimized for mobile devices is crucial. A responsive design adapts your site's layout across various screen sizes, ensuring a smooth user experience, enhancing engagement, and boosting bookings.
1.4 Implement an Integrated Booking System
A streamlined booking system is a game-changer for campground owners. Integrate a strong reservation system on your website, enabling guests to easily check availability, select dates and accommodations, and finalize their bookings effortlessly. This convenient and efficient process increases conversions and enhances the overall guest experience.
1.5 Showcase Reviews and Testimonials
 Build trust and credibility by prominently featuring reviews and testimonials from satisfied guests on your website. Positive feedback and personal experiences from previous visitors can significantly influence other guests' decision-making. It can encourage them to choose your campground over competitors.
1.6 Provide Detailed Information
Make sure your website provides comprehensive and up-to-date information about your campground. Include details about amenities, camping options, pricing, rules and regulations, nearby attractions, and local events. The more information you provide, the more confident potential guests will feel about choosing your campground for their next adventure.
1.7 Incorporate Social Proof
Leverage the power of social proof by showcasing awards, certifications, and affiliations on your website. Display logos of relevant industry associations or organizations to instill confidence in your visitors. Highlight any sustainability initiatives or eco-friendly practices you employ, appealing to the growing number of environmentally conscious travelers.
1.8 Optimize for Search Engines
To ensure your website ranks well in search engine results, optimize it for search engines. Conduct keyword research to identify relevant terms and phrases potential guests might use when searching for campgrounds in your area. Incorporate these keywords into your website's content, headings, and meta tags to improve your visibility and attract organic traffic.
1.9 Provide Clear Contact Information
Make it easy for visitors to contact you by prominently displaying your contact information. Include your phone number, email address, and a contact form for inquiries. Consider integrating a live chat feature to provide immediate assistance and address potential guests' questions or concerns.
By following these steps, you can create an awesome campground website with a booking system.
Always remember your website serves as a virtual ambassador for your campground. Invest time and effort into crafting an exceptional online experience, and watch as your website becomes a valuable asset in your quest for a profitable and successful campground.
Here are a few campground businesses that have amazing websites:
Sun RV Resorts
The Sun RV Resorts website stands out with its straightforward interface, allowing quick searches and displaying resort features prominently.
Green Acres Campground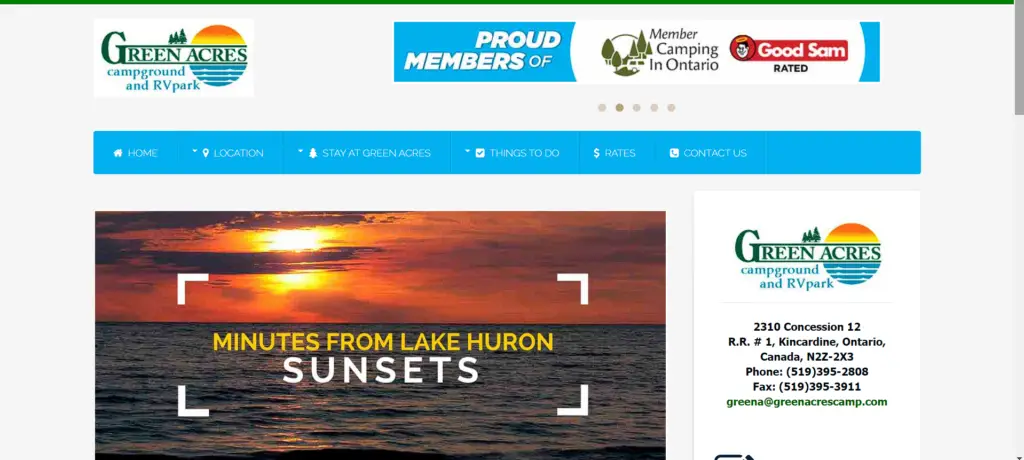 Green Acres Campground's website is a simple and basic one, that welcomes visitors and presents community and nature-focused information in a clear and organized manner. It is information-rich, and has everything a visitor might need to consider for a trip
Whispering Pines Campground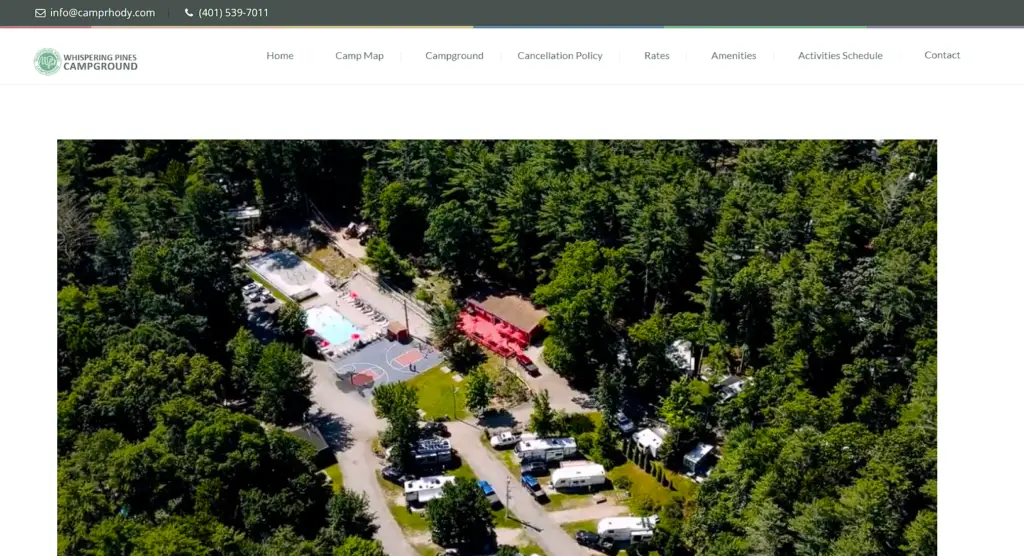 Whispering Pines' serene website layout and easy navigation create a relaxing browsing experience, with camp details and visuals neatly arranged on separate webpages.
Hidden Meadows Campground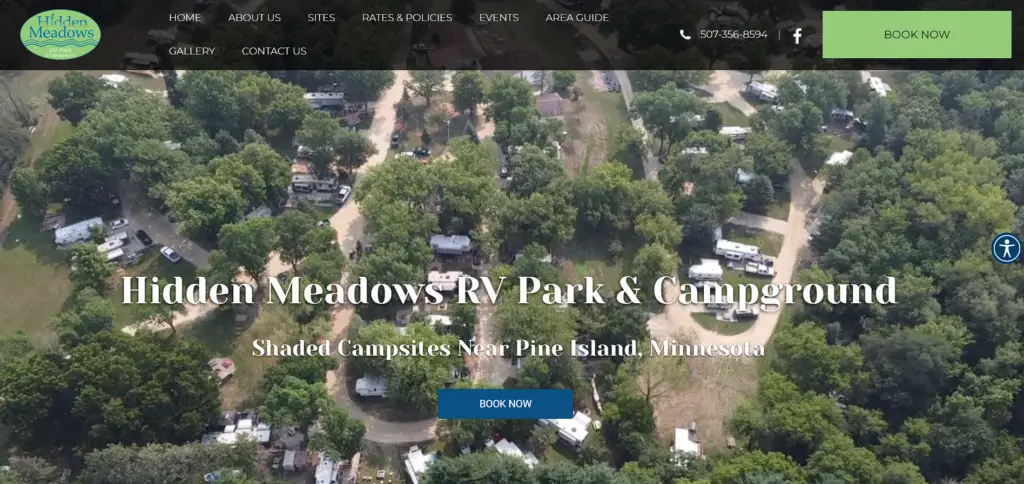 The Hidden Meadows website excels in presenting all the information in a structured layout. It takes users through all the information in a step-by-step manner, presenting outdoor activities through organized visuals.
---
2. Search Engine Optimization – To be Present Where the Campers Are
Imagine you're planning a camping trip. What's the first thing you do? Chances are, you pull out your phone or laptop and type in a search query like "best campgrounds near me" or "RV parks with lake views."
Have you ever wondered how specific campgrounds appear at the top of those search results? The answer lies in search engine optimization (SEO), a powerful tool that can significantly impact your campground's visibility, website traffic, and, ultimately, its profitability.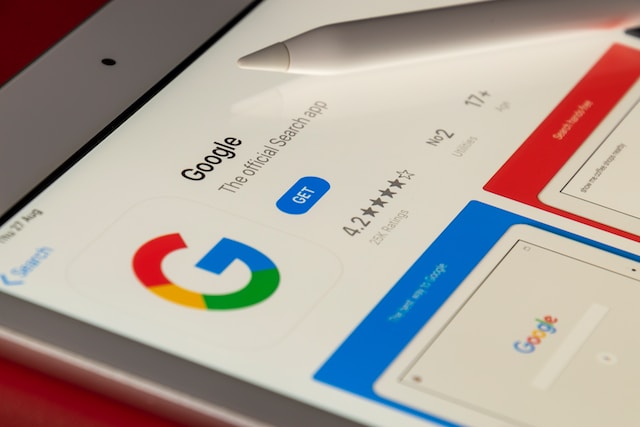 Search Engine Optimization (SEO) involves a series of techniques that can help you rank higher in search engine results pages (SERPs). By understanding how search engines work and tailoring your website accordingly, you can position your campground in front of potential visitors actively seeking a memorable outdoor experience.
2.1 Why Should You optimize your website for SEO
Let's look at a few compelling reasons:
2.1.1 Drive more traffic to your website.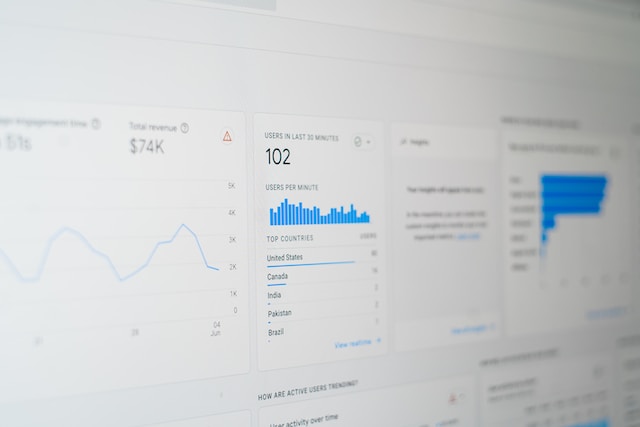 Securing a high ranking in search results translates into increased organic traffic to your website. When potential guests search for campgrounds or RV parks, appearing on the first page of search results significantly enhances your visibility. As a result, you can attract a steady stream of qualified leads. The more visitors you attract, the greater your chances of converting them into paying guests.
2.1.2 Build brand awareness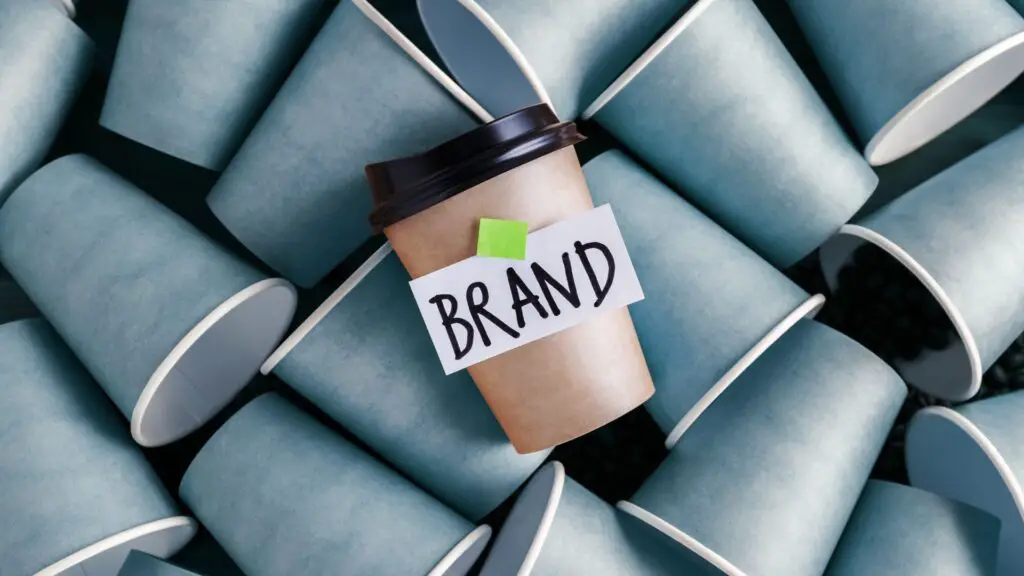 Consistently appearing in search results and establishing a solid online presence through SEO efforts build brand awareness. When users repeatedly encounter your campground in their search journeys, it creates a sense of familiarity and trust. Over time, this familiarity can lead to increased bookings and word-of-mouth recommendations from satisfied guests.
---
2.2 How Can You optimize your website for SEO
2.2.1 Speed up your website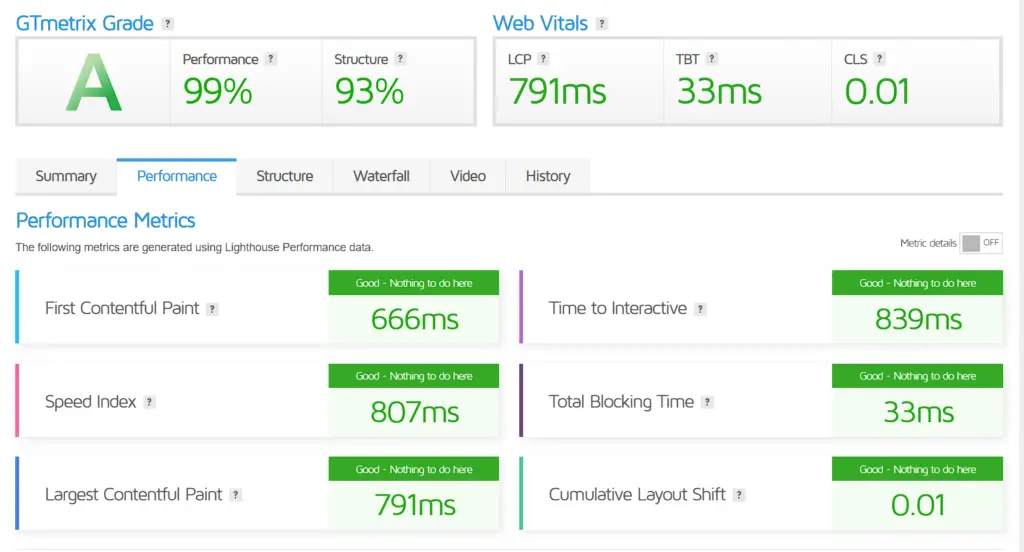 One crucial aspect of SEO is optimizing your website's loading speed. Visitors expect a fast and seamless browsing experience, and search engines reward websites that deliver just that. By optimizing your website's speed, you reduce bounce rates (rate of people opening the website and leaving immediately or in a few seconds without clicking anything), improve user experience, and increase the likelihood of converting visitors into paying guests.
2.2.2 Deliver a mobile-friendly experience
Most people now use their mobile devices to search for information online. In fact, over 70% of all web traffic comes from mobile devices. This means that if your website is not mobile-friendly, you are missing out on a large potential audience.
A mobile-friendly website is one that is designed to be viewed and used on mobile devices. This means that the text and images on your website should be easy to read on a small screen, and the navigation should be easy to use with your fingers.
Here are a few things you can do to make sure your website is mobile-friendly:
Use a responsive design. A responsive design means that your website will automatically adjust its layout to fit the size of the screen it is being viewed on. This ensures that your website is always easy to read and use.
Use large text and images. Make sure the text and images on your website are large enough to be easily read on a small screen. You may also want to consider using high-resolution images, as this will improve the overall look and feel of your website on mobile devices.
Make sure your navigation is easy to use. Your website's navigation should be easy to use with your fingers. Avoid using small buttons or links, and make sure the navigation is clearly visible on the screen.
2.2.3 Make a list of Relevant Keywords and Use them in your Campground Marketing Content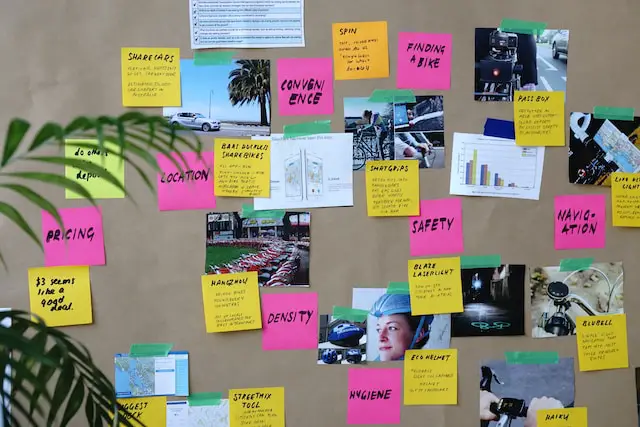 Find queries that align with your business goals. Make a list of all the keywords your clients will use when looking for a campground like yours. The list should contain keywords ranging from as short as a 'Campground in xyz state' to as long as 'best campground in XYZ location.'
Once you enlist these queries or Keywords, start creating informative and engaging content that directly addresses their needs. Matching user search intent increases the likelihood of your website appearing prominently in search results, driving targeted traffic to your campground.
2.2.4 Local SEO and Google My Business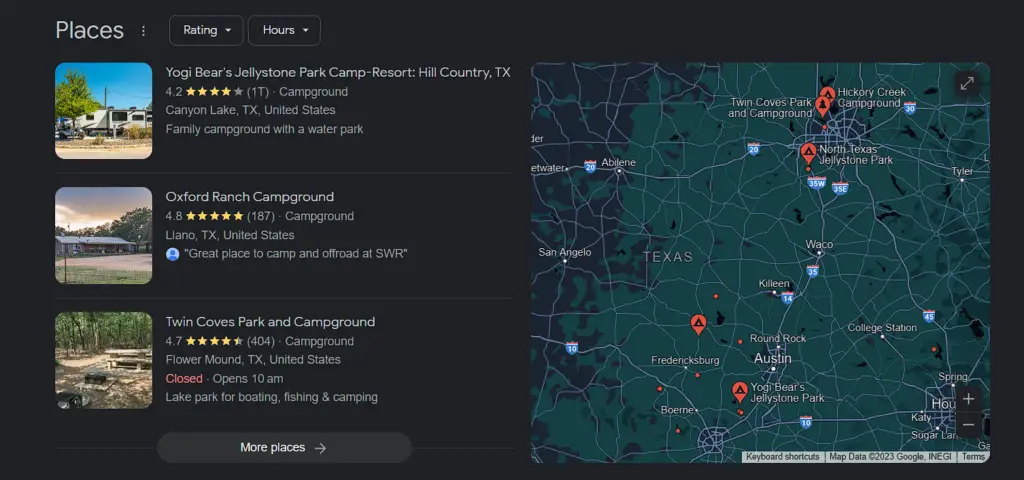 Local SEO is important for campgrounds that want to rank high in search results for queries like "best campgrounds near me" or "RV parks in [your city]." One of the most important aspects of local SEO is claiming and optimizing your Google My Business (GMB) listing. GMB is a free platform that allows businesses to create a listing that appears in Google Maps and search results.
In addition to GMB, you can also improve your local SEO by optimizing your website for local keywords, getting listed in local directories, and getting backlinks from local websites. By following these tips, you can improve your local SEO and Google My Business listing, which will help your campground rank higher in search results for local searches.
Here are some specific actions you can take to improve your local SEO:
Claim and optimize your GMB listing. Use GMB to post updates, events, and offers to attract new visitors.
Optimize your website for local keywords. This includes using relevant keywords in your website's title tag, meta descriptions, and throughout your content.
Get listed in local directories. There are many local directories that can help you improve your local SEO. When you get listed in these directories, make sure to include all of the relevant information about your campground, such as your address, phone number, website, and hours of operation.
Get backlinks from local websites. Backlinks are links from other websites to your website. Backlinks from local websites can help improve your local SEO by showing Google that your campground is a trusted and relevant source of information for local residents.
By taking these actions, you can improve your local SEO and attract more visitors to your campground.
2.2.5 Technical SEO
Technical SEO refers to the underlying technical aspects of your website that can affect its ranking in search engines. This includes factors such as your website's speed, loading time, and mobile-friendliness.
Here are some tips for improving your technical SEO for campgrounds:
Make sure your website is fast and loads quickly. You can use your Search Console's Core Web Window for the same.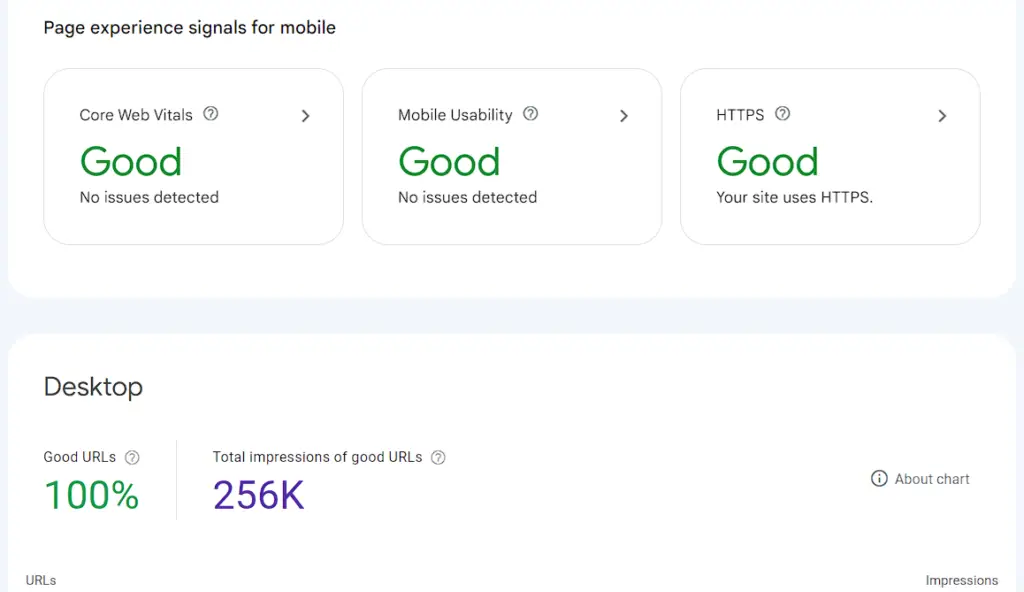 Make sure your website is mobile-friendly. More and more people are using their mobile devices to search for information online, so it's important that your website is easy to view and use on mobile devices.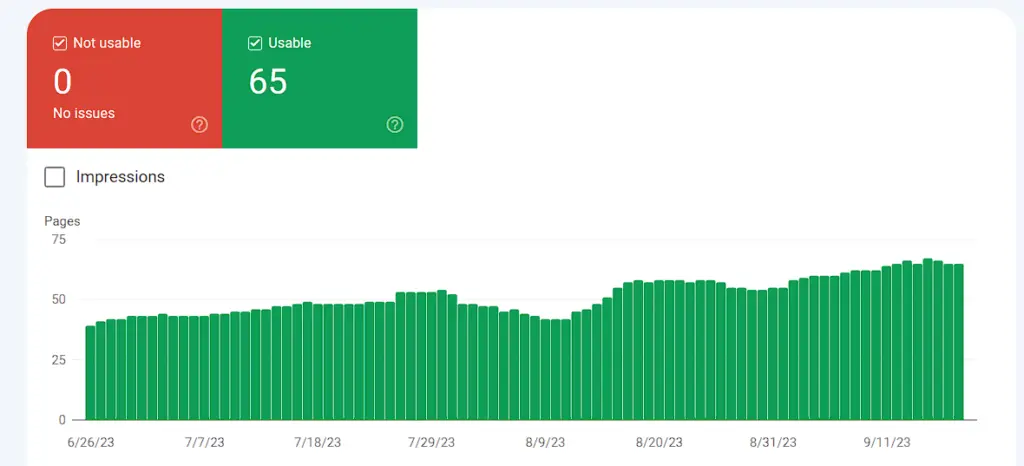 Optimize your website for search engines. This includes using relevant keywords in your website's title tag, meta descriptions, and throughout your content.
Fix any broken links on your website. Broken links can hurt your SEO and user experience.
Use a content management system (CMS) that is SEO-friendly. A CMS can make it easier to manage your website's content and optimize it for search engines.
2.2.6 On-Page SEO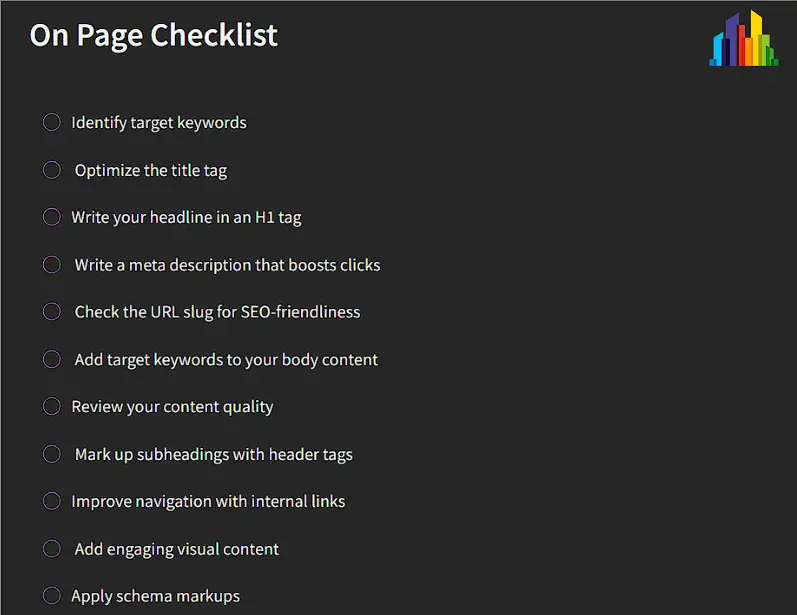 On-page SEO refers to the content and code on your website that can affect its ranking in search engines. This includes factors such as your website's content, keywords, and images.
Here are some tips for improving your on-page SEO for campgrounds:
Create high-quality content that is relevant to your target audience. This content should be informative, engaging, and well-written.
Use relevant keywords throughout your content. When choosing keywords, make sure they are relevant to your target audience. Start with Keywords with low difficulty and medium search Voulme.
Optimize your images for search engines. This includes adding alt text and title attributes for your images.
Use links to connect all- related pages on your website. This can help improve your website's navigation and SEO.
Create a blog and post regularly. Blog posts are a great way to add fresh content to your website and improve your SEO for yoru campground.
2.2.7 Off-Page SEO
This type is about the activities done outside of your website that can affect its ranking in search engines. This includes factors such as backlinks, social media, and guest blogging.
Here are some tips for improving your off-page SEO for campgrounds:
Get backlinks from high-quality websites. Backlinks are links from other websites to your website. Backlinks from high-quality websites can help improve your website's ranking in search engines.
Promote your website on social media. Social media can be a great way to get your website in front of a wider audience.
Guest blog on other websites. Guest blogging is a great way to get backlinks and exposure for your website.
Participate in online communities. Participating in online communities is a great way to connect with potential customers and improve your SEO.
2.2.8 Track your performance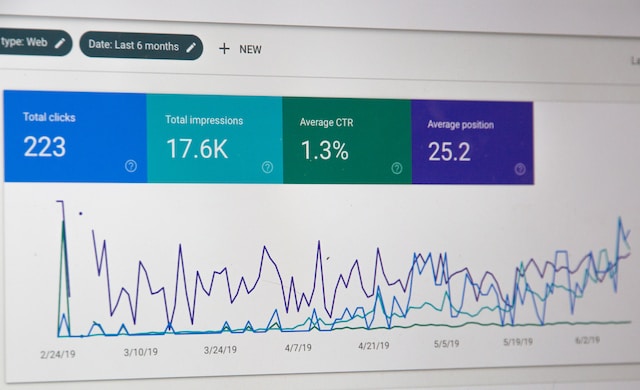 SEO provides a wealth of data and analytics that allow you to measure the effectiveness of your marketing efforts. You can monitor key metrics like website traffic, keyword rankings, and conversion rates to assess the success of your SEO campaigns. This data-driven approach enables you to continually refine your strategies and optimize your online presence.
Now that we've explored why SEO is vital for the success of your campground, you might be wondering how to get started. There are many resources available online that provide study material and courses that can give you steps and the best practices for implementing SEO techniques.
From keyword research to on-page optimization and link building, online courses provide you with the knowledge and tools to enhance your online visibility, attract more visitors, and ultimately turn them into happy campers at your campground.
By leveraging the power of SEO, you'll be able to carve out a prominent digital presence for your campground. It helps you connect with your target audience, and set the stage for a thriving and profitable business in the competitive outdoor hospitality industry.
---
3. Leveraging Social media to Ace Campground Marketing
With billions of active users across various platforms, social media offers unparalleled reach, engagement, and targeting capabilities. By strategically leveraging social media platforms, campground owners can effectively connect with their target audience, build brand awareness, and drive bookings for their campgrounds. The best way to leverage the power of marketing through social media is to utilize all the platforms' strengths.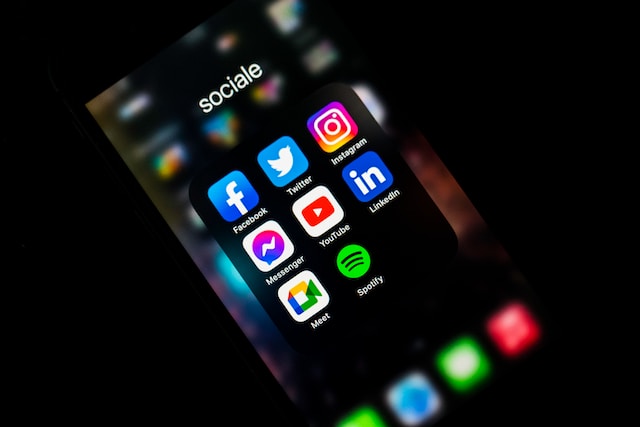 This can easily be achieved via a wholesome social media strategy, that not only targets potential campground customers, but also becomes a brand-face for your digital media efforts. There are added benefits such as direct and simplified user engagement, answering questions, taking feedback, and keeping campground visitors updated with the latest happenings, events, and other updates.
3.1 Why invest in social media to market your campgrounds and RV parks?
3.1.1 Expansive Reach and Targeting Options: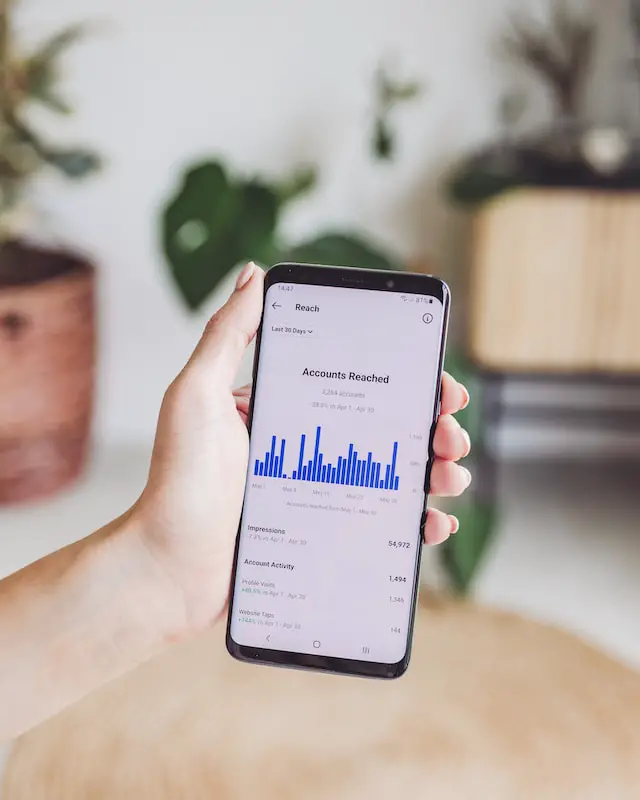 Social media platforms have an extensive user base, making them ideal for reaching a broad audience.
Moreover, these platforms offer sophisticated targeting options, allowing you to tailor your marketing efforts to specific demographics, interests, and geographic locations. 
This precision ensures that your messages reach the right people, increasing the chances of attracting qualified leads
For example:
You could create a Facebook ad that targets people who have liked pages related to hiking, camping, and fishing. For example, you could target people who have liked pages like "Hiking Colorado," "Camping in the Rockies," or "Fishing in the Mountains."
You could also target people who have recently searched for "hiking trails near me" or "camping in Colorado." This would ensure that your campground ad is seen by people who are actively looking for camping and hiking opportunities in your area.
This is an example of hyper-local targeting ads via Facebook and Instagram, using which, you can target people across relevant age groups, interests, areas, cities, and other such parameters.
3.1.2 Building Brand Awareness and Loyalty
Social media provides an opportunity to showcase the unique aspects of your campground and cultivate brand awareness. By consistently sharing captivating visuals, engaging content, and relevant information, you can create a strong brand identity that resonates with your target audience. Interacting with followers, responding to comments, and fostering a sense of community further strengthen customer loyalty.
3.1.3 Enhanced Engagement and Customer Interaction
Social media platforms facilitate direct and real-time communication with your audience. You can engage in conversations, respond to inquiries, and address customer concerns promptly. This level of engagement fosters customer satisfaction and showcases your commitment to exceptional service, attracting potential guests who value personalized attention.
For example, you can choose to share videos or go live on social media for a few minutes or even a few seconds to showcase the places, activities, events, make announcements, or even host AMAs to answer questions.
3.1.4 Showcasing Amenities and Experiences
Social media is the perfect platform to showcase the amenities, recreational activities, and unique experiences your campground offers. Through captivating visuals, videos, and stories, you can immerse your audience in the natural beauty and adventure your campground location provides.
3.2 Platforms you should choose to reach your target audience for your campground
3.2.1 Facebook
With over 2.98 billion monthly active users, Facebook provides an unmatched opportunity to connect with campers and establish a direct relationship.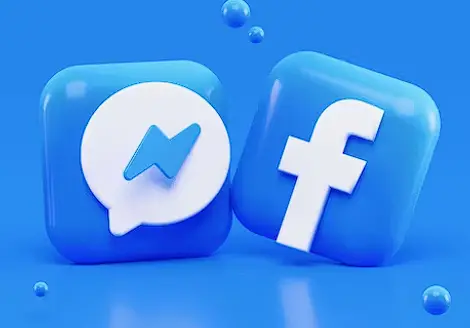 By creating a Facebook page for your campground, you can engage with followers, share updates, photos, and videos, and respond to inquiries and comments in real time.
Facebook's advertising capabilities also allow you to target specific demographics, interests, and locations, ensuring your message reaches the right audience.
3.2.2 Instagram
As a visual-centric platform, Instagram offers a captivating way to showcase the natural beauty, amenities, and experiences your campground provides.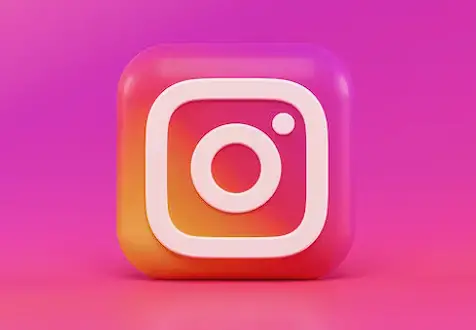 Share high-quality photos and videos of your camprgound toinspire and entice potential campers. Utilize Instagram Stories, hashtags, and location tags to expand your reach and engage with followers.
Instagram's emphasis on visual content makes it a powerful tool for showcasing your campground's unique appeal.
.
3.2.3 Snapchat
Snapchat's ephemeral nature provides an opportunity to offer exclusive, behind-the-scenes glimpses of your campground.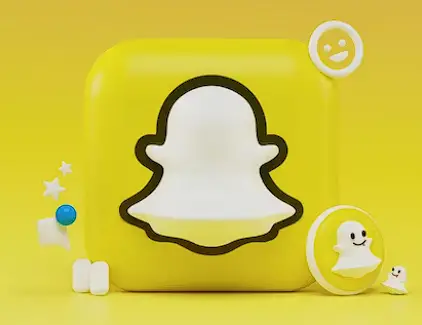 Share real-time updates, limited-time promotions, and engaging Snaps to pique the interest of potential campers.
Snapchat's younger user base makes it particularly effective for targeting a demographic that may be interested in outdoor adventures and camping experiences.
.
3.2.4 YouTube
As the world's second-largest search engine, YouTube provides an ideal platform to showcase video content highlighting the unique experiences, tutorials, and guides your campground offers.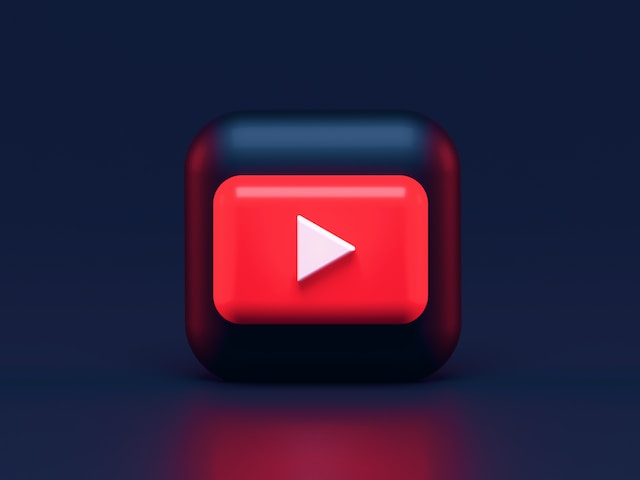 Create engaging videos that showcase campsite tours, outdoor activities, and local attractions. Share valuable tips and advice to position your campground as a trusted resource in the camping community.
3.2.5 Pinterest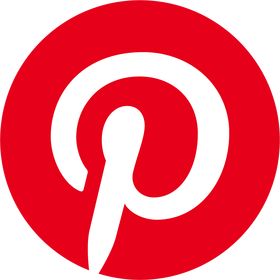 Pinterest is a visual discovery platform that allows users to explore and save ideas for future reference.
Create visually appealing boards featuring your campground's amenities, scenic spots, and outdoor activities.
Engage with the Pinterest community by sharing inspiring content, collaborating with influencers, and driving traffic to your website.
The benefits of social media for campgrounds are manifold. By leveraging these platforms, you can build a direct relationship with campers, expand your reach to individuals who have yet to discover your campsite and provide exceptional customer service for your campground.
As you navigate these platforms for your campground, remember to craft authentic, compelling content that showcases your campground's unique offerings.
Social media marketing holds immense potential for transforming your campground into a thriving and sought-after destination. So, embrace the opportunities these platforms offer, and unlock the true marketing potential of your campground.
The provided content primarily focuses on campgrounds. The additional emphasis ensures that the reader is consistently reminded of the context in which the social media strategies should be applied.
---
3. Email Marketing for nurturing relationships
Email marketing is an amazing tool for campground owners to not only boost profitability but forging relationships with their tagret audience. What sets emails apart is that with a single email, campground owners can share a variety of content ranging from vivid photos of the latest campsite amenities to announcements about upcoming events.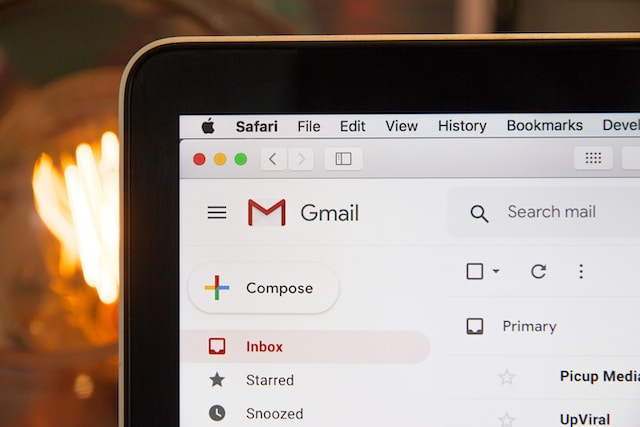 By drafting engaging email campaigns, campground owners have the golden opportunity to invoke nostalgia with past guests and pique their interest for future visits. Imagine sending out an email highlighting a serene sunset at your campsite along with an exclusive promotion for the upcoming season.
Here's how you can ace your email marketing game:
3.1 Building a Strong Email List
Starting with a solid email list is the cornerstone of email marketing:
Capture Emails On-Site: As you welcome guests, have a sign-up sheet at the front desk or check-in area. Offer them updates, discounts, or camping tips in exchange for their subscription.
Website Sign-Up: If you have a website for your campground, incorporate an easy-to-find sign-up form. Tools like Mailchimp or Constant Contact can facilitate this.
Social Media Integration: Promote your email newsletter on your social media platforms. Invite followers to join for exclusive content or offers.

3.2 Crafting Your First Email Campaigns
For new campgrounds, the aim should be to inform, entice, and engage:
Introduce Your Campground: Share its story, its unique features, and why campers should choose your location over others.
Visual Appeal: Use tools like Canva to create compelling visuals of your campground. Highlight scenic spots, amenities, and activities.
Upcoming Events or Offers: If you plan any inaugural events, discounts, or special offers, email is a great way to get the word out.
3.3 Personalization and Segmentation
As your list grows and you gather more information about your campers, you can start personalizing your emails:
Feedback and Surveys: After a guest's stay, send out a feedback survey. Their responses can offer insights into their preferences and can inform your future marketing endeavors.
Tailored Offers: If you notice a group of campers prefers tent camping over RV spots, for example, send them offers related to their specific interests.
3.4 Automate Emails for Efficiency
For those just starting out, automating some processes can save time:
Welcome Series: Use platforms like ActiveCampaign to set up a welcome email series for new subscribers, acquainting them with your campground.
Booking Confirmations & Reminders: Once a booking is made, automated emails confirming the details and sending reminders closer to the check-in date can be beneficial.
3.4 Monitoring Your Progress

It's essential to know if your efforts are yielding results:
Track Key Metrics:Platforms like Mailchimp provide insights into open rates, click-through rates, and more.
Feedback: Keep an open channel for feedback on your emails. Knowing what content resonates with your audience can shape future campaigns.
---
5. Influencer marketing to build credibility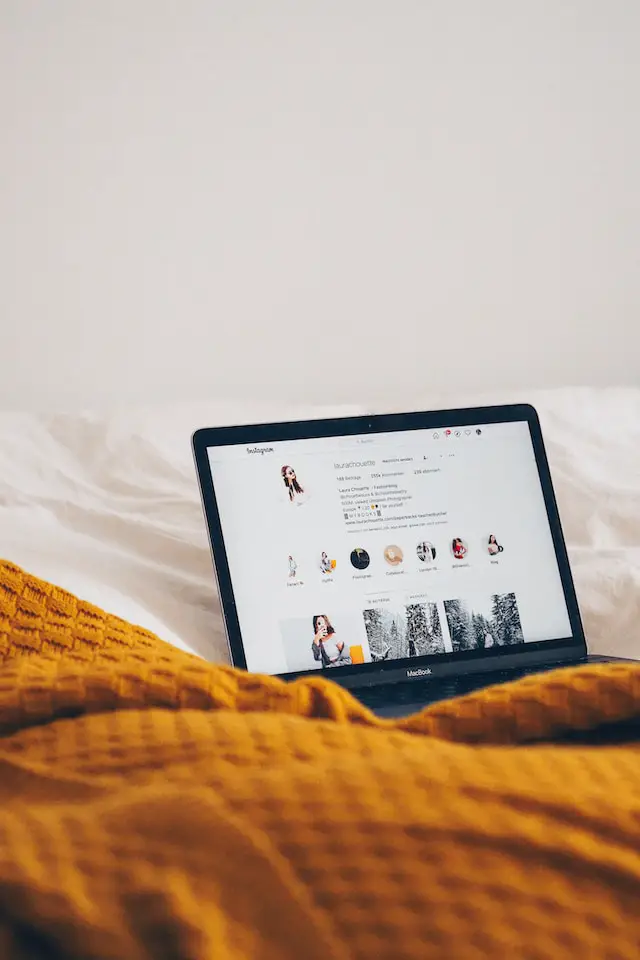 Influencer marketing is another great way to establish credibility. It is a wodnerful options for campground owners who want to improve their visibility and reach new audiences.
The concept of Influencer marketing is simple. Reach out to people who have a large followings and are experts in outdoor recreation, camping, RV life, or the local scene. Once connected, ask them to promote your brand.
You can do this by collaborating with them or inviting them to your campground for a stay!
Still dicey? Here's how influencer marketing help!
5.1 Expanding Your Reach
Influencers have a dedicated following of outdoor enthusiasts. By collborating with them you can tap into their established communities and showcase your campground to a broader demographic.
5.2 Building Trust and Credibility
When an influencer promotes your campground, their endorsement lends credibility and authenticity to your brand. It is only natural for rheir followers to trust and consider their recommendations. Influencer marketing allows you to tap into this confidence and forge meaningful connections with your target audience.
5.3 Authenticity Through Influencer Insights
Influencers are masters at narrating experiences that strike a chord with their audience. You can use this to spotlight the little details, amenities, and exceptional moments that make your campground stand out. By sharing vivid photos, evocative stories, and immersive videos, influencers craft an honest connection between their followers and your campground. The result? A surge of campers eager to live out the experiences they've seen and create their own unique memories.
5.4 Finding Your Perfect Influencer Match
The crux of a successful influencer partnership lies in alignment—of values, audiences, and passion. Reach out to influencers whose tales echo with the spirit of outdoor exploration, the tranquility of camping nights, or the thrill of nature-driven adventures.
Analyze their engagement quality, audience alignment, and past promotional endeavors to ensure they're the perfect torchbearers for your brand's message. When you pair up with influencers whose style and values mirrors your campground's spirit, you set the stage for meaningful results and tangible returns on your outreach efforts.
5.5 The Digital Horizon with Influencer Marketing
For campground owners, influencer marketing isn't just a strategy—it's a journey into the heart of the digital age. By capitalizing on it, you pave the way for heightened visibility, invigorated interest, and a renewed passion among adventurers searching for their next escape.
---
6. Early Bird Discounts Marketing to get more leads
Offering early bird discounts can be a game-changer for attracting and securing registrations. By providing campers with exclusive incentives to register early, you gain valuable insights into the summer season's demand and create a sense of social proof that can inspire new campers to join in. I
6.1 Fostering a Sense of Urgency
Early bird discounts create a sense of urgency among potential campers, compelling them to take action and secure their spot at your campground. Setting an early registration deadline and offering discounted rates creates a compelling incentive for campers to act swiftly. The limited-time nature of the offer instills a fear of missing out (FOMO), encouraging campers to make timely decisions and secure their reservations ahead of the summer rush.
6.2 Providing Social Proof
When campers see that others have already registered and taken advantage of the early bird discount, it gives social proof and boosts their confidence in choosing your campground. You create a sense of trust and credibility by showcasing the number of early bird registrations or testimonials from past early bird campers. This social proof is a powerful marketing tool, assuring potential campers that your campground is highly sought after and worth booking early.
6.3 Driving Demand Forecasting
Implementing an early bird discount system allows you to gauge the demand for the upcoming summer season. By monitoring the number of early registrations and the pace at which they come in, you gain valuable insights into the popularity of your campground.
This data enables you to make informed decisions regarding staffing, inventory, and amenities, ensuring you are well-prepared to provide exceptional experiences to your campers throughout the season.
6.4 Creating a Win-Win Situation
Early bird discounts benefit both your campground and your campers. Campers enjoy the advantage of securing their preferred dates and campsites at a discounted rate, while your campground benefits from increased early registrations, cash flow, and the ability to plan and allocate resources efficiently.
This win-win situation fosters a positive relationship between your campground and your campers, promoting loyalty and encouraging repeat visits in the future.
Strategies for Effective Early Bird Discount Marketing: To maximize the impact of your early bird discount marketing, consider implementing the following methods:
Communicate the benefits and savings associated with the early bird offer through various marketing channels, such as your website, social media platforms, email newsletters, and promotional materials.
Set a compelling early registration deadline that creates a sense of urgency and encourages immediate action.
Use eye-catching visuals and persuasive copy to highlight the limited-time nature of the discount and the advantages of booking early.
Leverage social media platforms to showcase testimonials or stories from past early bird campers.
Consider offering additional perks or incentives exclusively for early bird campers, such as priority access to popular amenities, special events, or exclusive discounts with local partners.
By incorporating early bird discounts into your campground marketing strategy, you can generate buzz, drive early registrations, and set the stage for a successful and in-demand summer season.
By providing campers with enticing incentives and fostering a sense of urgency, you'll create a win-win situation that benefits both your campground and your campers. So, take advantage of the opportunity to leverage the power of early bird discount marketing and watch as your campground fills up with eager campers ready to embark on unforgettable outdoor adventures.
---
7. Local Campground Marketing – Engage Your Community!
As a campground business, fostering a strong connection with your local community isa powerful marketing strategy that can work wonders for your visibility.
By actively participating in local events, supporting charitable initiatives, and leveraging local media, you can establish your campground as an integral part of the community while generating awareness and attracting campers.
We'll explore the benefits of local marketing and provide strategies to apply it to your campground business effectively.
7.1 Building Community Relationships
Local marketing allows you to develop meaningful relationships with community members. By getting involved in local events, sponsoring charity initiatives, or volunteering your campground's resources, you demonstrate your commitment to the community and create a positive impression. These relationships can result in word-of-mouth referrals, positive reviews, and a strong reputation, all of which contribute to your campground's long-term success and profitability.
7.2 Targeting Relevant Audiences
Local marketing enables you to focus your efforts on a specific target audience—the local community. By tailoring your messaging and promotions to cater to the interests, preferences, and needs of the local population. You increase the likelihood of resonating with potential campers. This targeted approach allows you to generate higher-quality leads and conversion. You engage with individuals already familiar with and invested in the local area.
7.3 Enhancing Brand Visibility
Active participation in local events, festivals, and community initiatives provides ample opportunities to showcase your campground and improve brand visibility. Setting up a booth at local festivals or sponsoring community gatherings allows you to engage with potential campers directly. With this you can share information about your amenities and offerings, and leave a lasting impression. Local media coverage of your involvement further amplifies your brand's reach. It exposes your campground to a broader audience within the community.
7.4 Leveraging Word-of-Mouth Marketing
Local marketing creates a fertile ground for word-of-mouth marketing, one of the most potent forms of advertising. By actively engaging with the local community, supporting local causes, and providing exceptional experiences for campers, you encourage positive word-of-mouth recommendations. Satisfied campers who have enjoyed their stay at your campground are more likely to share their experiences with friends, family, and neighbors. This leads to increased referrals and new camper registrations.
7.5 Collaborating with Local Influencers
Consider collaborating with local influencers, bloggers, or social media personalities with a strong following in the area. These influencers can visit your campground, experience its offerings firsthand, and share their experiences with their local audience. Their authentic endorsements and recommendations can significantly impact local campers' decision-making process. They trust the opinions of these influencers and value their local expertise.
7.6 Engaging with Local Media
Reach out to local media outlets, such as newspapers, magazines, radio stations, and television networks, to share news about your campground. Offer them unique story angles, such as opening new amenities, special events, or community partnerships. Local media coverage can generate significant exposure for your campground, attracting attention from residents and potential visitors from neighboring areas.
Local marketing allows you to form deep connections with your community, showcase your commitment to the local area, and generate awareness for your campground. By participating in local events, supporting charitable initiatives, and engaging with local media, you can position your campground as a beloved and integral part of the community. Embrace the power of local marketing, and watch as your campground becomes the go-to destination for local campers seeking memorable outdoor experiences.
---
8. Community Building
Building a strong and vibrant campground community goes beyond providing exceptional amenities and breathtaking natural surroundings. It involves cultivating relationships with campers of all age groups, fostering a sense of belonging, and creating an environment where lasting friendships can flourish.
Create a sense of community within your campground by organizing events, workshops, or guided tours that showcase the natural wonders or local cultural heritage. Foster connections among campers of all ages and encourage social interactions.
By offering unique experiences and tailored packages, you differentiate your campground and create memorable moments that keep guests returning year after year.
This section explore strategies to strengthen your campground community and enhance the camper experience.
8.1 Tailoring Experiences for Different Age Groups
A thriving campground community caters to the diverse needs and interests of campers of all ages. Consider organizing specific activities, events, and amenities that appeal to different age groups. From family-friendly activities and kids' clubs to adventure programs for teenagers and social gatherings for adults, offering a range of experiences ensures that every member of your campground community feels engaged and valued.
8.2 Organizing Community Events and Programs
Community events and programs play a vital role in creating connections among campers. Consider hosting regular social gatherings, such as BBQ nights, bonfires, potluck dinners, or themed parties, where campers can come together, socialize, and build relationships. Organizing workshops, classes, or group activities, such as nature walks, arts and crafts sessions, or sports tournaments, fosters a sense of camaraderie and shared interests within the campground community.
8.3 Encouraging Camper Interaction
Facilitate opportunities for campers to interact and connect. Design communal spaces, such as recreation areas, picnic spots, or common lounges, where campers can naturally engage in conversations and forge new friendships. Consider creating online platforms, such as forums or social media groups exclusive to your campground, where campers can connect, share experiences, and organize activities together.
8.4 Promoting Collaboration and Cooperation
Encourage campers to collaborate and engage in cooperative activities that foster teamwork and a sense of community. Organize group projects, such as campground clean-up days, gardening initiatives, or community service events, where campers can contribute to the betterment of the campground and feel a sense of ownership and pride in their shared environment.
Involve campers in shaping the campground experience by actively seeking their feedback and suggestions. Regularly collect feedback through surveys, suggestion boxes, or online forms, and use this input to improve amenities, activities, and overall services. By involving campers in the decision-making process, you demonstrate that their opinions matter and contribute to creating a campground community that meets their needs and expectations.
---
9. Referal marketing
Referral marketing can be a highly effective strategy to expand your campground's reach and attract new campers. By leveraging the positive experiences and recommendations of your existing campers, you can tap into their networks and generate a steady stream of referrals. Word-of-mouth recommendations from comfortable guests can be a powerful marketing tool, as people tend to trust the recommendations of those they know. Let's explore how referral marketing can benefit your campground business.
Encouraging Happy Campers to Spread the Word: Satisfied campers are your greatest advocates. Encourage them to share their experiences with friends, family, and colleagues and recommend your campground as a must-visit destination. Offer incentives, such as referral discounts or special perks, to motivate campers to refer others to your campground actively.
9.1 Creating a Referral Program
Implement a structured referral program that rewards campers for successfully referring new visitors to your campground. Provide clear guidelines on how referrals should be made and establish a system to track and reward successful referrals. This program not only incentivizes existing campers to refer others but also creates a sense of exclusivity and reward for being a part of your campground community.
9.2 Leveraging Online Reviews and Testimonials
Encourage campers to leave positive reviews and testimonials on popular review platforms, such as Google, Yelp, or campground-specific websites. Positive online reviews boost your campground's reputation and serve as powerful social proof, influencing potential campers' decision-making process.
9.3 Partnering with Local Businesses
Partner with local businesses, such as outdoor gear stores, adventure tour operators, or nearby attractions. You can create mutually beneficial referral arrangements where these businesses recommend your campground to their customers, and in turn, you refer your campers to their services. These partnerships expand your reach and offer added value to campers, enhancing their overall experience.
By fostering a solid campground community and implementing a robust referral marketing strategy, you can amplify your campground's visibility and attract new campers through word-of-mouth. Creating an environment that promotes connections, friendships, and positive experiences among campers will contribute to their satisfaction and create a network of advocates who enthusiastically spread the word about your campground.
---
Bottom Line:
We've explored the transformative power of social media, websites, digital ads, emails, influencer marketing, and more. We've delved into the intricacies of each platform, discussed their benefits, and provided valuable insights on how to leverage them effectively to make your campground thrive in today's digital landscape.
In the fast-paced and competitive world of outdoor hospitality, more than traditional advertising methods is required. By embracing the power of social media, you can connect with your target audience on a personal level, build brand awareness, and create a vibrant online community that drives customer loyalty. Through captivating websites and search engine optimization, you can ensure your campground is discoverable to potential guests searching for their next adventure. Digital ads enable you to precisely target and engage with specific demographics, maximizing the return on your advertising investment.
By implementing these strategies and tools, you're positioning your campground for success and elevating the overall guest experience. You're creating a vibrant community where campers of all ages can connect, make lasting friendships, and forge unforgettable memories. You're nurturing a sense of belonging and camaraderie that sets your campground apart from the rest.
As you embark on your marketing journey, remember to monitor and analyze your campaigns, adapt to evolving trends and technologies, and stay connected with your campers. Seek feedback, listen to their needs, and continuously innovate to exceed their expectations.