Are you dreaming of owning a campground, but don't have the funds to make it happen? 56.9 million households camp at least once a year- as of 2021 data. With the growing popularity of glamping and the expansion of RV businesses, owning a campground can be a profitable investment.
Fortunately, there are various options for securing financing to purchase a campground. Whether you're a first-time buyer or an experienced investor, understanding the financing process can help you make informed decisions and secure the funding you need to make your campground ownership dreams a reality.
In this blog, we'll explore some of the ways you can secure financing to buy a campground. We'll cover traditional bank loans, Small Business Administration (SBA) loans, seller financing, and other alternative financing options.
We'll also discuss the factors that lenders consider when evaluating loan applications and provide tips for improving your chances of getting approved for financing.
By the end of this post, you'll have a better understanding of the financing landscape for buying a campground and be better equipped to start the process of securing the funding you need.
1. Follow these steps to secure financing to buy a Campground
If you're interested in buying a campground, there are a few things to consider before you start looking for financing. However, before approaching a lender, you need to have a solid business plan in place that outlines your goals, strategies, and projected revenue. You also have to consider that you have a limited number of options when it comes to lenders for campground.
It's also important to have a good credit score, a strong financial history, and collateral to offer as security. Let's explore each of the steps one by one.
1.1 Calculate How Much Money Do You Need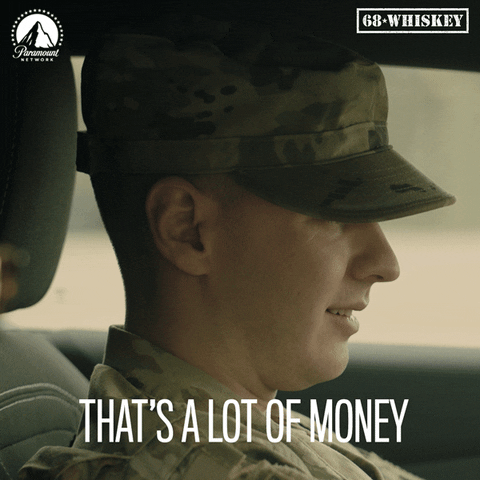 The first step before securing financing to buy a campground is to know how much you need. It's crucial to determine your budget before approaching a lender.
Taking out a loan for an excessive amount of money that is not needed could result in financial strain, making it difficult to make timely payments and increasing the risk of defaulting on the loan. This can lead to a damaged credit score, which can affect future borrowing opportunities and result in higher interest rates.
Additionally, taking on too much debt can restrict cash flow, limit financial flexibility, and impede the ability to invest in other business or personal ventures. It's important to carefully assess your financial needs and ability to repay the loan before committing to a loan amount, and to work with a trusted financial advisor or lender to ensure you make a sound financial decision.
To determine your budget, consider all scenarios when making the calculations. Think about the cost of purchasing the campground, any necessary renovations, and ongoing expenses such as staffing, utilities, and maintenance.
You should have a clear idea of how you will use the money. Will you need to purchase new equipment or upgrade existing facilities? Knowing your budget and how you will use the funds will help you determine the type of loan and lender that is right for you. By having a clear understanding of your financial needs and goals, you can present a strong case to the lender and increase your chances of securing better financing.
---
1.2 Check Your Credit Score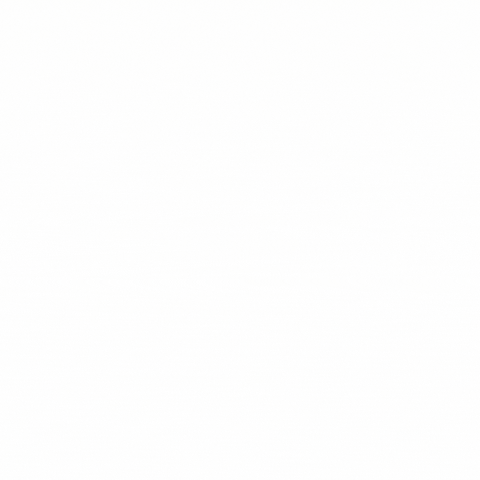 Your credit score is a numerical representation of your creditworthiness based on your credit history. It ranges from 300 to 850, with higher scores indicating better creditworthiness. A credit score of 300 to 600 is considered bad, 600 to 649 is poor, 650 to 699 is fair, 700 to 749 is good, and 750 to 850 is excellent.
Having a good credit score is important because it shows lenders that you are responsible with credit and are likely to repay your debts on time. A higher credit score also means you are more likely to be approved for loans with favourable terms, such as lower interest rates and fees. But having a bad credit score might not stop you from securing finances to buy a campground.
However, lenders may be hesitant to approve loans for borrowers with low credit scores or may require higher interest rates and fees to mitigate their risk.
To check your credit score, you can request a free credit report online. Nowadays it is also very easy and quick to get a credit score report online free of charge. You can also use credit monitoring services or credit score services that offer regular updates on your credit score.
Make sure to read your credit report thoroughly. If your credit score is lower than you'd like, there are steps you can take to improve it. These include paying bills on time, keeping credit card balances low, and disputing any errors on your credit report.
1.2.1 Get matched with personalized loan offers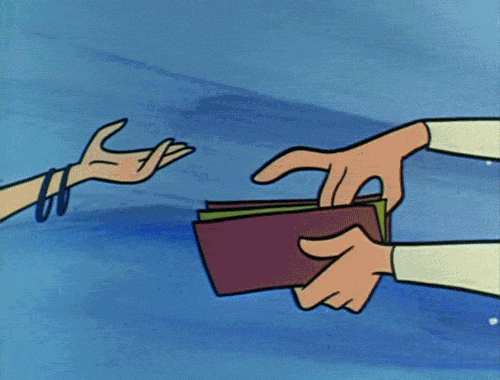 Getting a loan might seem a tedious and hectic task but if done accordingly and with the correct knowledge then it might be somewhat more quick and easy to get a loan. However, in case you want to leverage the full potential of a loan for you to buy a campsite.
Make sure to consider the option of getting personalized loans. It might sound a little difficult to get a loan that matches your requirements. Usually, it is a debtor who has to align with the terms and conditions of a loan. But not always. You can now look for loan options as per your requirement and interest. Make sure to look upon-

1.2.2 Dispute Inaccuracies, Late Charges & Negative Information
our credit report plays a crucial role in obtaining financing to buy a campground. Any negative information or inaccuracies in your credit report can hinder the financing process and decrease your chances of success. It is essential to emphasize your credit report because lenders use it to assess your creditworthiness and determine the terms and conditions of the loan.
To address any inaccuracies, you should raise disputes with the credit bureau responsible for your report. Contact them to report the specific inaccuracies and provide supporting documentation to back up your claims. Additionally, inform the creditors associated with the disputed information about the complaint you have lodged with the credit bureau.
By taking these steps, you demonstrate your commitment to resolving any credit report inaccuracies and present a more accurate representation of your creditworthiness to lenders. Cleaning up your credit report increases your chances of securing financing for buying a campground, as it improves your overall financial profile and instills confidence in lenders regarding your ability to manage financial obligations responsibly.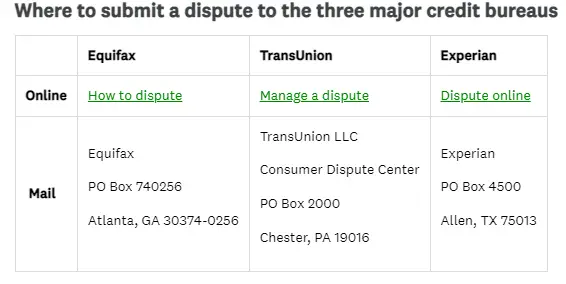 ---
1.3 Clear Off All Debts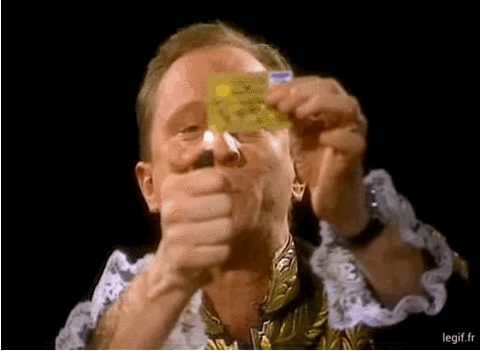 The third step to securing financing to buy a campground includes clearing off all debts. Lenders will assess your debt-to-income ratio, which compares your debt payments to your income. In most cases, lenders will not approve a loan if your debt is more than 36% of your income, with some lenders requiring even more stringent debt-to-income ratios.
Therefore, it's crucial to make a plan to clear off your debt before applying for a loan to increase your chances of being approved for financing.

Here is a checklist on clearing the existing debt you owe:
Get your age verified
Get the tenure of the sold-off debt
Collect all three credit reports
Send letters to the credit bureaus
Send a letter to the reporting creditor
Get special attention
Contact the regulators
Talk to an attorney
Dealing with collections on your credit report can be overwhelming, but it's important to take action to remove them. Here are some steps to remove collections from your credit report:
Request a copy of your credit report – You can obtain a free copy of your credit report once a year from each of the three major credit bureaus (Equifax, Experian, and TransUnion) at annualcreditreport.com.
Identify any collections on your credit report – Look for any accounts in collections and make note of the creditor and the amount owed.
Verify the accuracy of the collections – Make sure the collections are accurate and belong to you. Sometimes collections can be reported in error or by mistake.
Contact the creditor – If the collections are accurate, contact the creditor and negotiate a payment plan or settle the debt in full. Make sure to get any agreements in writing.
Request a deletion – Once the debt is paid or settled, request that the creditor delete the collection from your credit report. You can do this by sending a goodwill letter or disputing the collection with the credit bureau.
Monitor your credit report – Make sure the collection is removed from your credit report and monitor your credit report to ensure accuracy.
Clearing off debt not only improves your debt-to-income ratio but also frees up your cash flow, making it easier to manage loan payments. A good way to start is to create a budget and prioritize debt repayment, focusing on high-interest debts first. Consider consolidating debts into one loan with a lower interest rate to make payments more manageable. Avoid taking on new debts while repaying existing debts to prevent your debt-to-income ratio from increasing.
It's important to keep in mind that lenders may look at other factors besides your credit score and debt-to-income ratio. For instance, they may consider your employment history, income stability, and financial reserves. Therefore, it's a good idea to have a solid financial plan in place, with a clear understanding of your financial goals and strategies for achieving them.
---
1.4 Know How Much You can afford to borrow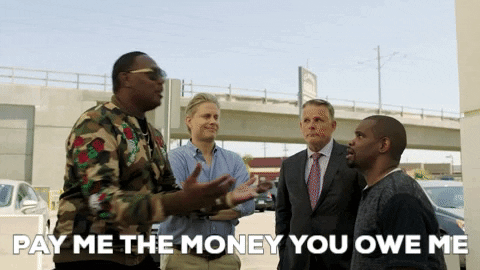 The fourth step to securing financing to buy a campground is to know how much you can afford to borrow. Before applying for a loan, it's important to determine how much you can realistically afford in order to borrow and repay, considering factors such as your income, expenses, and existing debts.
To determine your borrowing capacity, start by calculating your debt-to-income ratio, which compares your total debt payments to your income. As mentioned earlier, most lenders will not approve a loan if your debt-to-income ratio is above 36 per cent. However, it's important to consider your own financial situation and determine a debt-to-income ratio that you feel comfortable with.
Next, consider the loan terms, which consist of interest rate, loan amount, and the repayment period of the loan. For simplifying it use an online loan calculator to estimate your monthly payments based on different loan scenarios. Be sure to factor in additional expenses such as property taxes, insurance, and maintenance costs.
It's also important to consider the long-term financial implications of taking on a loan. Will the loan payments fit into your long-term financial plan and goals? Will the campground generate enough income to cover the loan payments and expenses? These are important questions to ask yourself before making a decision. If you are clear about these questions then it is a high likelihood that the decision that you have more chance of taking a calculated bet.
Finally, compare loan offers from multiple lenders to find the best terms and interest rates. Be sure to read the fine print and understand all fees and charges associated with the loan. This will help you in leveraging an edge in the form of negotiation.
---
1.5 Research Possible Lenders
Source: 6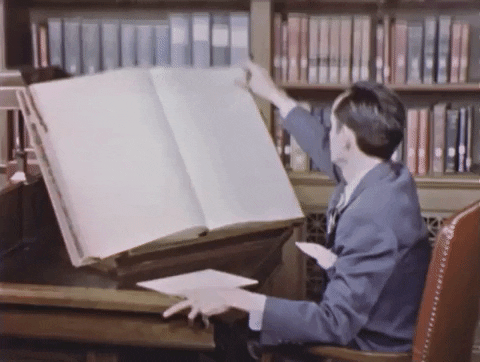 The fifth step to securing financing to buy a campground is to research possible lenders. It's important to find a lender who is familiar with the unique challenges and opportunities of financing a campground purchase. Here are some tips for researching potential lenders:
Look for lenders who specialize in commercial real estate or hospitality lending. These lenders will have experience with financing properties such as campgrounds, RV parks, and other hospitality businesses.
Check with local banks and credit unions in the area where the campground is located. These lenders may be more familiar with the local market and may be more willing to finance a campground purchase.
Consider working with a mortgage broker who can help you find lenders who specialize in campground financing.
Research online lenders who offer commercial real estate loans. These lenders may offer more competitive interest rates and terms than traditional banks.
Ask for recommendations from other campground owners or industry professionals. They may have insights into lenders who are familiar with the unique challenges and opportunities of owning and operating a campground.

It is important to consider their due diligence after you meet them in person or have a clear view about the lender you are enrolling with.
Here is a list of possible lenders for campgrounds, organized by state. Please note that this list is not exhaustive, and it's always recommended to conduct thorough research and consult with financial professionals for the most up-to-date and accurate information:
California:

Bank of the West
Wells Fargo
U.S. Bank
Bank of America
California Bank & Trust

Colorado:

FirstBank
KeyBank
Colorado Business Bank
Alpine Bank
Colorado Lending Source

Florida:

Regions Bank
SunTrust (now Truist)
Florida Capital Bank
BankUnited
IberiaBank

Maine:

Camden National Bank
Machias Savings Bank
Kennebec Savings Bank
Northeast Bank
Gorham Savings Bank

New York:

M&T Bank
TD Bank
KeyBank
Community Bank, N.A.
NBT Bank

Oregon:

Umpqua Bank
Columbia Bank
Oregon Pacific Bank
Banner Bank
Pacific West Bank

Texas:

Frost Bank
Comerica Bank
Texas Capital Bank
PlainsCapital Bank
Independent Bank
---
1.6 Prepare Your Documentation
Source: 7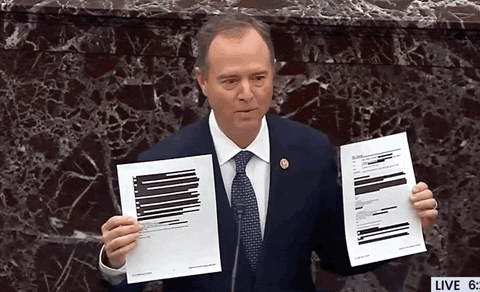 Preparing your documentation is an essential step when securing financing to buy a campground. This is because lenders require certain information to assess your eligibility for a loan.
Having all the necessary documents in place can help you speed up the application process and improve your chances of getting approved for financing.
Some of the key documents you will need to provide to your lender include your personal identification documents such as:
Proof for personal identification
Driver's license
Passport
Credit report
Banks statements
Business tax returns (two years ideally)
Loan history
Proof of collateral (in some cases)
Statement of profit and loss
Balance sheet
You will also need to provide information on the campground you are looking to purchase, such as the property's location, purchase price, and details of any improvements you plan to make.
However, there are some types of loan documents that are worth looking into:
Loan estimate: This includes the terms and the outline cost associated with the loan.
Rate Lock Form: This loan signifies that your interest rate won't change between the time period of the offer and closing.
Borrower's Information: This document states the risk associated with the act of lending the money.
Closing disclosure: It includes the set of some particular disclosures at the time of lending the money.
Other documents that may be required include tax returns, business plans, bank statements, and any other relevant financial information. It is important to make sure that all the information you provide is accurate and up-to-date, as any discrepancies can delay the loan application process or even lead to rejection.
For increasing your chance of approval, it is recommended to consult with your lender to find out exactly what documents they require to prepare your documentation. You can also work with a financial advisor or accountant to ensure that all your financial information is accurate and complete.
---
1.7 Apply For Loans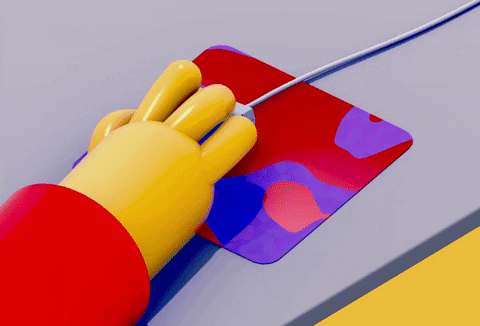 Now comes the final step which is finalizing of loan. In this section, we will summarise all the factors and steps in order to get financing to buy a campground.

Get the amount of the loan decided pre-hand before applying to know what exactly you have to repay and plan accordingly. This will save you from taking a pile of loans without knowing the exact or precise measure of a plan for repayment. Now after you have known the exact amount for financing, check your credit score to know if or not you are credible to finance the following amount. Once you pass the green check of credibility.
Next, you should focus on clearing the existing debts that might become a nightmare afterwards. To avoid this sort of devastating situation it is important to clear off all the pre-existing debts. After that research, the potential lenders that fit as per the total money capital you need for financing. Make sure to include other factors as well such as interest rates, tenure period and other things. When you get the perfect lender to source your financing in order to buy a campground.
The final stage to ensure that you land the best financing option to buy campground is the accumulation of all the necessary documents.an This is by far the most painful and complained stage as most of the applications that are rejected because of this stage. A maximum number of people have a clear understanding of all the financing options and full-proof planning for the repayment but lack the proper documentation and do not have complete papers that lower or disqualify them when securing finance to buy a campground.
---
2. Other Ways to secure your Finances For buying a Campground
Below are some of the most favourable and widely discussed ways to secure funds for buying a campsite. Make sure to go through each one of them in case you are considering buying a campground
2.1 Cash Options
Cash options are a viable choice for buyers who are looking to purchase a campground without taking out a loan. This option is ideal for buyers who are debt-averse or have supplementary funds for investment.
Cash payments have various benefits, such as no interest charges or loan fees, which can help buyers save a significant amount of money in the long run. Also, cash payments can help buyers gain a competitive advantage over other buyers who may require financing.
Cash buyers can negotiate more favourable terms with the seller, including a lower purchase price or a quicker closing time. Another advantage of cash payments is that they allow buyers to avoid the lengthy and often complicated loan application process.
---
2.2 The Down-Payment
The Down-Payment is a crucial aspect of securing financing for buying a campground or RV Park. Generally, lenders require a hefty down payment of 20-30% for such purchases. This means that if you're looking to purchase a campground for $500,000, you would need to make a down payment of at least $100,000 to $150,000.
This down payment ensures that you have some equity in the property and are less likely to default on the loan. It also reduces the lender's risk and makes them more likely to approve your financing request. Therefore, it is essential to plan for a sufficient down payment before applying for a loan.
---
2.3 Loans
Loans are a popular option for those looking to secure financing for buying a campground. Bank loans are often the most common choice, but there are also specialized lenders who provide financing for RV parks and campgrounds. However, in order to qualify for a loan, you must have a good credit score, proof of income and assets, and a down payment of 20-30% upfront.
It is important to research different loan options and lenders to find the best fit for your financial situation. Some lenders may offer more flexible terms, such as longer repayment periods or lower interest rates, while others may require more stringent qualifications.
2.3.1 Commercial Banking Loan
Source: 8
Commercial banking loans which are common options for those looking to secure financing to buy a campground. These loans are provided by banks and financial institutions that cater specifically to businesses. They typically have lower interest rates and longer repayment terms compared to other types of loans, making them a more affordable option in the long run.
Commercial banking loans can be used for a variety of purposes, including purchasing a campground or RV park. To qualify for this type of loan, borrowers typically need to have a strong credit score and a solid business plan. In the case you are an entrepreneur this is the best option that you can consider.
2.3.2 Federal Loan Programs for Campgrounds
Federal loan programs are also available for those looking to secure financing for a campground purchase. The USDA's Business & Industry (B&I) Loan Guarantee program and the Department of Housing and Urban Development's (HUD) Community Development Block Grant (CDBG) program are two examples.
The B&I program is specifically designed for rural businesses and can provide loan guarantees of up to 80% of the loan amount. The CDBG program provides grants to state and local governments for community development, which can include the development or improvement of campgrounds. These federal loan programs can be a valuable resource for those seeking financing for a campground purchase.
---
2.4 401K Small Business Financing
Another financial option to consider when securing funding to buy a campground is 401K small business financing. This financing option allows you to use your existing 401K savings to invest in your new business venture. The process involves creating a new corporation, which can then purchase stocks from your 401K account. The corporation can then use these funds to buy the campground.
One of the advantages of using 401K small business financing is that you can access funds without incurring any tax penalties or early withdrawal fees. This can be an attractive option for individuals who have built up substantial retirement savings but are not yet ready to retire.
However, it is important to note that 401K small business financing can be a risky option, as it involves using retirement funds to invest in a new business. It is important to carefully weigh the risks and potential rewards before deciding to use this financing option.
---
2.5 Seller Financing
Seller financing is a type of financing in which the seller of a property agrees to finance the purchase for the buyer. This means that the buyer makes payments to the seller over time, rather than obtaining a loan from a traditional lender. Seller financing is often used in situations where the buyer may not be able to obtain financing from a traditional lender or wishes to avoid the application process and associated fees.
One of the advantages of seller financing is that it can provide buyers with more flexibility in terms of payment terms and interest rates. It can also provide sellers with a steady stream of income over time, rather than requiring them to receive a lump sum payment at the time of sale.
For those looking to purchase a campground, seller financing can be a viable option, particularly if they are unable to secure traditional financing or prefer the flexibility that seller financing can offer.
---
2.6 SBA Loans
SBA (Small Business Administration) Loans are an attractive option for those looking to purchase a campground. These loans are backed by the government, which means they come with lower interest rates and longer repayment terms than traditional bank loans. The SBA offers a range of loan programs, including 7(a) loans, which can be used for a variety of purposes, including buying a campground.
One of the biggest advantages of SBA loans is that they require a lower down payment than traditional bank loans, often as little as 10%. This can be a significant advantage for those who may not have a large amount of cash on hand for a down payment.
Another advantage of SBA loans is that they are flexible in terms of repayment terms. The SBA will work with borrowers to find a repayment schedule that works for them, whether that means longer repayment terms or lower monthly payments.
---
2.7 Financing Through A Campsite Franchise
Financing through a campsite franchise is another option for those seeking funds to buy a campground. A campsite franchise is a type of business that allows investors to own and operate a campground using an established brand name and business model.
The advantage of financing through a campsite franchise is that it provides access to an established system and brand recognition. This can make it easier to attract customers and generate revenue, which can ultimately make it easier to secure financing.
Many campsite franchises offer financing options for investors looking to purchase a franchise. These financing options may include loans or payment plans, making it easier for investors to get started with their investments.
---
3. Cash Options for Buying Campground – Explained!
If you're considering buying a campground and prefer a cash purchase rather than financing, here are some potential options:
Personal Savings: Using your personal savings is a common way to fund a cash purchase. If you have accumulated enough savings, you can utilize those funds to buy the campground outright.
Investments or Stocks: If you have investments or stocks that you're willing to liquidate, you can consider selling them to generate the necessary cash for the campground purchase.
Retirement Funds: Depending on your age and specific retirement account, such as a 401(k) or IRA, you may have the option to withdraw funds penalty-free for a first-time home purchase. Consult with a financial advisor or tax professional to understand the implications and potential consequences before tapping into your retirement savings.
Home Equity: If you own a property with significant equity, you may consider a home equity loan or line of credit. This allows you to borrow against the equity in your home to fund the campground purchase. Be aware that using your home as collateral carries certain risks, and it's important to consider the potential impact on your primary residence.
Family or Friends: If you have supportive family members or friends who are willing to provide financial assistance, you could explore the option of borrowing from them. Ensure that you have clear agreements in place and consider any potential impacts on personal relationships.
Partnerships or Joint Ventures: Consider partnering with individuals or entities who share your interest in owning a campground. Pooling financial resources with partners can provide the necessary capital to buy the campground together.
---
Final Statement
Securing financing to purchase a campground can be a daunting task, but it is essential to have a solid plan in place. The most common ways to finance a campground are through bank loans, SBA loans, seller financing, and even using retirement funds. It is important to consider the risks associated with each financing option, including potential high-interest rates and the need for a substantial down payment. Failing to secure adequate financing or not understanding the risks can lead to significant financial setbacks and even the loss of the campground. With careful planning, research, and consideration of all options, obtaining financing to purchase a campground can be a feasible and rewarding endeavour.