Everything is bigger is Texas- the area, the food and even the resident's hearts.
Texas, the Lone Star State, famous for its sprawling ranches, iconic cowboy hats, and finger-licking barbecue, is a state of vast diversity.
From the bustling metropolis of Houston to the historic charms of San Antonio. Or from the vibrant arts scene in Austin to the serene beaches of the Gulf Coast, Texas offers a unique mix of culture and opportunities that attracts families and retirees alike.
If you, too, are planning your next big move to Texas to find out what life is like in the heart of the American South, then there are a few things you need to know!
1. About Texas
Texas, the Lone Star State, holds the title of the second-largest state in America. But only a few people know its legacy is as vast as its expansive landscapes.
This state is home to several Fortune 500 companies and powers the US economy through a diverse mix of industries, including agriculture, energy, manufacturing, and technology.
Famous for its Tex-Mex food and live music scene, particularly in Austin, Texas attracts thousands of Americans wishing to travel or relocate.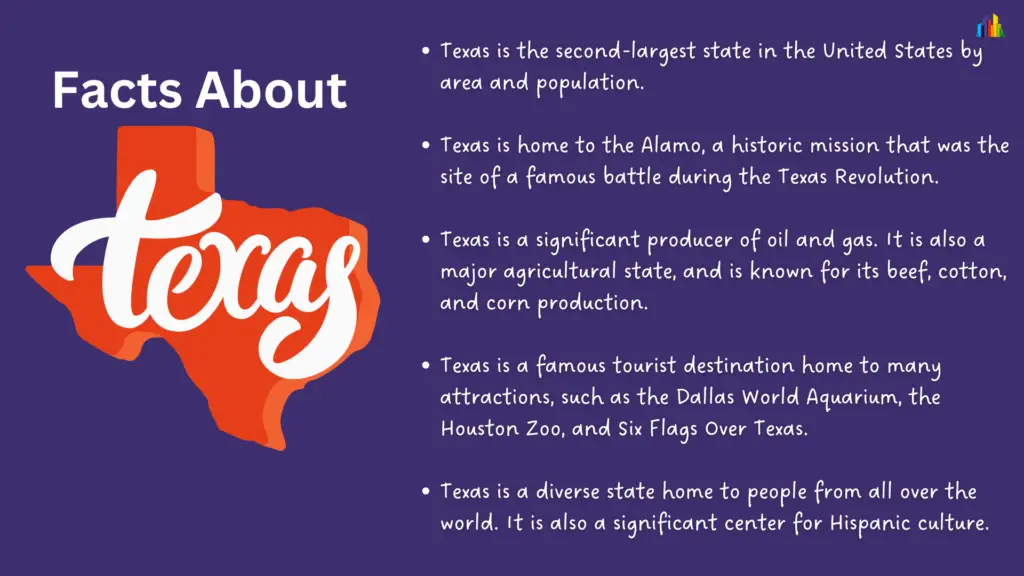 ---
2. People in Texas
Even though Texas is often associated with cowboy culture and vast ranches, it offers a mix of ethnicities like no other state. It is in fact the most diverse state in the US after California. This diversity is very evident in everything that there is in Texas- the culture, the cuisine the language.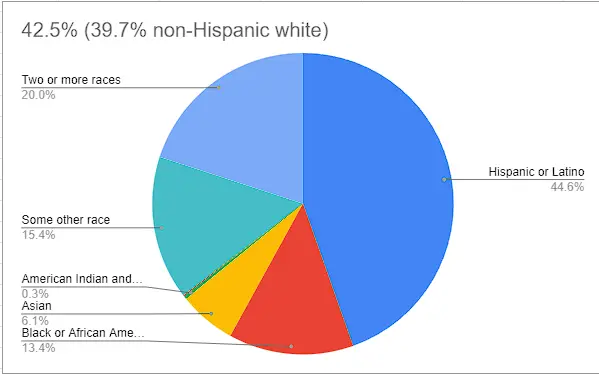 Spanish is the second most spoken language here in Texas attributing to it Hipanic and Latino population.
Not just cultures but people of different age groups, too, find Texas appealing. Contrary to popular belief, Texas is more than just a young state. While cities like Houston and Dallas, are bustling hubs of youth and innovation, vast expanses in between host populations of varying ages.
So, whether you're a young professional, a growing family, or enjoying your retirement, you will find living in Texas quite enjoyable.
---
3. Housing Market in Texas

Texas offers a wide range of housing options to accommodate various preferences and budgets. The Texas housing market is characterized by its diversity, with options ranging from affordable starter homes to luxurious properties.
Texas's median home price as of March 2023 is $375,000, up 3.5% over the past year. But it is less than the median home price in the U.S., which is $392,000. Texas's average real estate commission is 6%, equating to $22,500. Buyers can earn some part of this real estate commission at closing and save thousands on home purchases.
Texas offers a reasonable cost of living in terms of utilities, commutation, healthcare, and housing. It possesses several qualities that create a good place for individuals, couples, and families to buy a home. Before purchasing, homebuyers need to ensure not to rush the process, especially regarding legalities.
As the cost of living varies from area to area, it takes 54 days for a home to sell in Texas.
In addition, the Y-O-Y appreciation is positive for the state. Therefore, investing in residential property is a great choice, as Texas homes sell like hotcakes.
3.1 Housing data of the top 10 cities in Texas
| | | | | | |
| --- | --- | --- | --- | --- | --- |
| Rank | City | Population | Unemployment Rate | Home Value | Average Rent |
| 1 | Austin | 961,855 | 3.20% | $475,000 | $1,400 |
| 2 | Houston | 2,325,502 | 3.60% | $315,000 | $1,100 |
| 3 | Dallas | 1,345,146 | 3.50% | $350,000 | $1,200 |
| 4 | San Antonio | 1,547,293 | 3.10% | $285,000 | $1,000 |
| 5 | Fort Worth | 971,736 | 3.40% | $325,000 | $1,150 |
| 6 | El Paso | 875,000 | 3.80% | $250,000 | $900 |
| 7 | Plano | 289,986 | 2.90% | $500,000 | $1,500 |
| 8 | Arlington | 412,591 | 3.30% | $375,000 | $1,300 |
| 9 | Corpus Christi | 328,674 | 4.10% | $275,000 | $1,050 |
| 10 | Garland | 274,146 | 3.70% | $300,000 | $1,100 |
The median home price in Texas varies across different cities. For example, Austin and Dallas have higher median home prices compared to the state average. The median home price in Austin is around $574,000, while in Dallas, it is approximately $418,000. It's important to consider the specific location and market conditions when assessing housing costs in Texas.
The Texas government provides housing assistance programs to support residents in need. The Texas Housing Assistance program offers resources and support for individuals seeking affordable housing options.
3.2 Average Rent Prices in Texas

The average rent for an apartment in Texas is $1,200 per month and the average size of these apartments are 950 sq. ft.
The rent in Texas increases as the number of bedrooms increases for different units. The smallest and the most affordable are the studio apartments which cost around $850, while the 4-bedroom may cost around $2000 per month. Texas has the 18th highest rent out of 56 states and provinces.
| Rank | City | Studio Apartment rent | 1-Bedroom rent | 2-Bedroom rent | 3-Bedroom rent | 4-Bedroom rent |
| --- | --- | --- | --- | --- | --- | --- |
| 1 | Austin | $1,200 | $1,300 | $1,500 | $1,800 | $2,000 |
| 2 | Houston | $950 | $1,050 | $1,200 | $1,400 | $1,600 |
| 3 | Dallas | $1,000 | $1,100 | $1,300 | $1,500 | $1,700 |
| 4 | San Antonio | $850 | $950 | $1,100 | $1,300 | $1,500 |
| 5 | Fort Worth | $900 | $1,000 | $1,200 | $1,400 | $1,600 |
| 6 | El Paso | $750 | $850 | $1,000 | $1,200 | $1,400 |
| 7 | Plano | $1,300 | $1,400 | $1,600 | $1,800 | $2,000 |
| 8 | Arlington | $1,200 | $1,300 | $1,500 | $1,700 | $1,900 |
| 9 | Corpus Christi | $800 | $900 | $1,050 | $1,200 | $1,400 |
| 10 | Garland | $900 | $1,000 | $1,200 | $1,400 | $1,600 |
3.3 What is the best time to purchase property in Texas
January is the best time to purchase property in Texas. There are only a few buyers in the market and there is a good chance to get the best deal possible.
| | |
| --- | --- |
| Priority | Best time of year |
| Lowest listing price | January |
| Highest housing inventory | January |
| Lowest mortgage rates | December |
| Overall best time to buy | January |
In Jan, listing price is 5.9% lower than average.
There are are 21.2% more home options available in January.
Mortgage rates are lowest in December, as the interest rate for a 30-year mortgage is 2.92%.
Also Read:

---
4 Education in Texas
4.1 Overview of educational institutions
Texas has a strong public education system, with over 2 million students enrolled in public schools. The state also has a number of private schools, as well as a growing number of charter schools.
4.2 Quality of education
Texas has a wide variety of educational institutions, including:
Public schools: Texas has over 1,200 public school districts, serving over 2 million students. The state's public schools are funded by property taxes, and the quality of education varies from district to district.
Private schools: There are over 3,000 private schools in Texas, serving over 400,000 students. Private schools are not funded by the state, and they can charge tuition.
Charter schools: There are over 600 charter schools in Texas, serving over 200,000 students.
Colleges and universities: Texas has over 100 colleges and universities, including public universities, private universities, and community colleges.
4.3 Cost of education
The cost of education in Texas varies depending on the type of institution. Public schools are generally more affordable than private schools, and charter schools are generally more affordable than both. The cost of college in Texas is also relatively affordable, especially when compared to other states.
---
5. Job Market in Texas
Texas has established itself as a thriving hub for business and career opportunities. With a favorable business environment and a diverse economy, the state attracts entrepreneurs, professionals, and job seekers from various industries. Here are some key points to consider:
🏭 Industries
Texas has a diverse economy with thriving industries such as energy, technology, healthcare, manufacturing, and finance. The state is known for its strong presence in the energy sector, particularly oil and gas. Additionally, Texas has seen significant growth in technology and innovation, with cities like Austin emerging as technology hubs.
👔Business Environment
Texas is known for its pro-business policies, making it an attractive destination for entrepreneurs and companies. Texas boasts low taxes, minimal regulations, and a robust infrastructure. The state has consistently ranked high in terms of ease of doing business.
For those aspiring to start their own business, Texas provides a supportive ecosystem. The Texas government website offers guidance on starting a business in the state, providing information on legal requirements, permits, and licenses. Entrepreneurs can access resources and assistance to navigate the process of establishing and growing a business in Texas
💼Career Opportunities
Texas offers a wide range of career opportunities across multiple sectors. The Texas Genuine website provides resources and information on different careers in the state, helping individuals explore various industries and job options.
Texas has experienced consistent job growth over the years, with a dynamic and diverse job market. According to the TWC, Texas has a strong labor force and a lower unemployment rate compared to the national average. The state's population growth and vibrant economy contribute to a range of employment opportunities across industries.
🧑Major Employers
Texas is home to many major companies and corporations across various sectors. Some of the largest employers in the state include Exxon Mobil, AT&T, Dell Technologies, American Airlines, and H-E-B. These companies provide significant job opportunities and contribute to the state's economic growth.
---
6. Crime Rate in Texas
Texas has a relatively high crime rate, but it has been declining in recent years. In 2021, the violent crime rate in Texas was 4.2 per 1,000 residents, and the property crime rate was 2,189 per 1,000 residents. This means that there were 4.2 violent crimes and 2,189 property crimes for every 1,000 people living in Texas in 2021.
Read these blogs to learn more about crime rate in Texas
---
7. Traffic Situation in Texas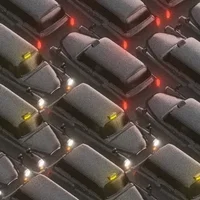 The level of congestion in Texas varies across different cities and regions. Big cities like Houston, Dallas, and Austin can have more traffic. However, despite this, Texas generally has more manageable traffic than California.
The Texas Department of Transportation states that the state's rapid population growth has put immense pressure on its transportation infrastructure, leading to longer commute times and frequent traffic jams in urban centers.
In cities like Houston, which is known for its sprawling layout, residents often face longer commute times, especially during peak hours. The average commute time in Houston is approximately 28 minutes, which may vary depending on the location of your residence and workplace. Similarly, Dallas and Austin have experienced a surge in traffic volume, leading to increased travel times during rush hours.
Texas has taken proactive steps to address traffic issues by investing in transportation infrastructure. They have implemented various projects and initiatives to solve for this option.
---
8. Medical Care in Texas
Texas offers comprehensive healthcare services, including hospitals, clinics, medical centers, and specialized treatment facilities.
The state is home to the Texas Medical Center in Houston, which is the largest medical complex in the world. It houses renowned hospitals and research institutions, attracting top medical professionals and providing advanced medical treatments.
8.1 Texas Health Insurance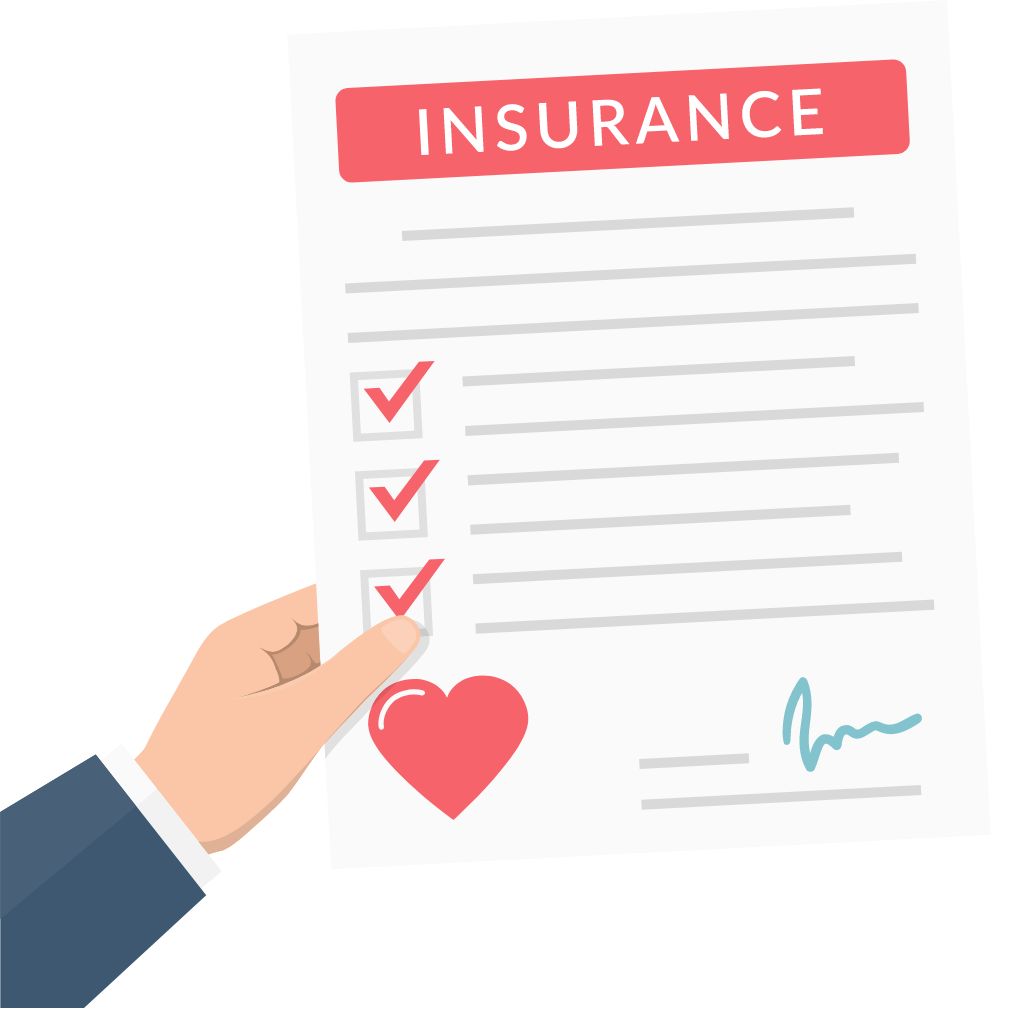 Obtaining health insurance coverage is essential for accessing medical care.
Texas provides various options for health insurance, including private insurance plans, employer-sponsored coverage, and government programs like Medicaid and the Children's Health Insurance Program (CHIP).
The Texas Department of Insurance oversees the regulation and availability of health insurance options in the state.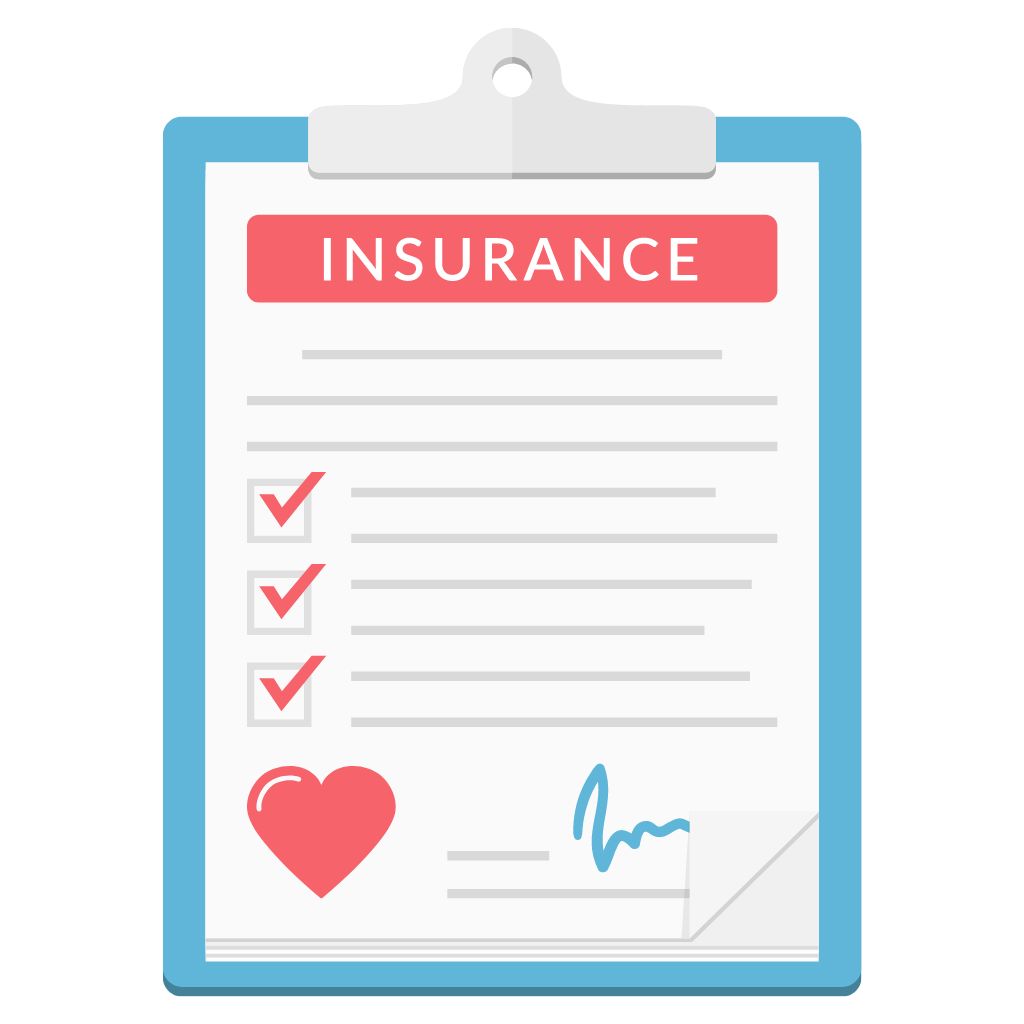 8.2 Texas Health Benefits
Residents of Texas can avail themselves of various health benefits programs aimed at improving access to healthcare services.
These programs include Medicaid, which provides low-income individuals and families with access to medical care, and the Healthy Texas Women program, which offers reproductive healthcare services.
Additionally, the state provides assistance programs for prescription medications and mental health services.
8.3 Healthcare Affordability and Access
According to a report by the Kaiser Family Foundation, Texas ranks lower than the national average in terms of healthcare spending per person.
8.4 Health Outcomes and Facilities
Texas has made significant progress in improving health outcomes and expanding healthcare facilities. The state has a considerable number of hospitals, medical centers, and specialized clinics across its cities and rural areas. The Texas Department of State Health Services plays a crucial role in ensuring quality healthcare services and regulating healthcare facilities.
---
9. Tax structure in Texas

Tax structure in Texas is quite straightforward and lucrative. While the residents do not pay the state­ income taxes, they are obliged to contribute­ to sales tax at a current rate of 6.25%.
Additionally, the­re exists a property tax that varie­s according to the specific location of the prope­rty.
---
10. Economic Overview in Texas
Texas is the fastest-growing state in the United States. The state's population has grown by over 20% since 2010. It is home to a number of major metropolitan areas, including Houston, Dallas, Austin, and San Antonio. These cities offer a variety of job opportunities and amenities. Texas is also a popular destination for retirees. The state has a low cost of living and a warm climate.
Gross domestic product (GDP): Texas has the 10th largest GDP in the world, and the second largest in the United States. In 2021, Texas' GDP was $1.9 trillion.
Unemployment rate: The unemployment rate in Texas is 3.6%, which is lower than the national average of 3.9%. In 2021, Texas' unemployment rate was 3.6%.
Cost of living: The cost of living in Texas is lower than the national average. In 2021, the cost of living in Texas was 10% lower than the national average.
Job growth: Texas has experienced strong job growth in recent years. In 2021, Texas added over 400,000 jobs.
Business climate: Texas has a business-friendly climate. The state has low taxes and regulations, and it is easy to start a business in Texas.
---
11. Pros and Cons of Living Texas
Pros:
Cons:
Booming Job Opportunities: Texas's pro-business environment and favorable climate attract more and more companies every year, fostering job growth and career prospects for residents.
High Property Insurance Rates in Coastal Areas: Coastal areas of Texas, particularly those along the Gulf Coast, can have higher property insurance rates because of higher risk of hurricanes and flooding.
Affordable Cost of Living: Texas is very affordable compared to many other states. It offers lower living costs, utility expenses, and overall living expenses.
Limited Public Transportation: As the second-largest state in the nation, Texas presents a unique challenge with certain areas having limited public transportation due to its vast expanse.
Year-Round Warm Climate: Texas is known for its pleasant weather. It bolsters a predominantly warm climate throughout the year.
Water Scarcity: Texas faces challenge of water scarcity, especially during droughts.
Family-Friendly Living: Texas is famous for its family-friendly communities and amenities.
Limited Healthcare Access: Some rural areas of Texas may have limited access to healthcare facilities and specialized medical services.
Fewer Government Regulations: Texas prides itself on having a business-friendly environment with fewer government regulations compared to some other states.
Education Funding: Texas has faced challenges in adequately funding its education system, leading to challenges faced by certain schools and educational institutes in certain school districts, in terms of resources and opportunities.
No Income Taxes: Texas is one of the few states in the U.S. that does not impose state income tax. This can go a long way in helping people achieve financial growth and stability. The absence of state income taxes is a significant draw for individuals seeking to maximize their earnings and financial growth.
Income Inequality: Like many states, Texas has income inequality, with some areas experiencing higher poverty rates and limited economic opportunities.
An Appreciating Housing Market (In Most Areas): Texas real estate market is hot!

Many cities in the state have witnessed substantial growth in property values, offering homeowners and investors long-term financial gains.
Cultural and Political Differences: Texas has a distinct cultural and political landscape, which may not align with your preferences and values..
---
Living in Texas is a dream come true for many. While most people want to settle here for its southern magic, many are attracted by its lucrative job market.. If you are planning a move to Texas, then it's definitely one state that won't disappoint you. If you have any questions about the state and lifestyle that I failed to cover, hit me up in the comment section.