Are you a licensed real estate agent considering the prospect of expanding your business by practicing in multiple states? The good news is: yes, you can! As long as you're prepared to acquire the necessary licenses and meet the qualifications of each state, you have the opportunity to be a practicing real estate agent across state lines.
However, it's essential to keep in mind that every state has its unique requirements and regulations, meaning the process of obtaining a license in multiple states can be a bit of a labyrinth. For instance, some states may necessitate additional coursework or exams. Others may stipulate that you maintain a physical presence in the state.
Moreover, understanding and complying with the differing real estate laws and practices across states can be a challenge. Reciprocity and portability laws also come into play, offering agreements between certain states that can either ease or complicate the process.
Remember, the time, effort, and cost associated with obtaining additional licenses must be weighed against the potential benefits of practicing in multiple states. This includes considering market conditions, opportunities for growth, and the capacity to manage transactions effectively in different locations.
---
1. Know the Reciprocity agreements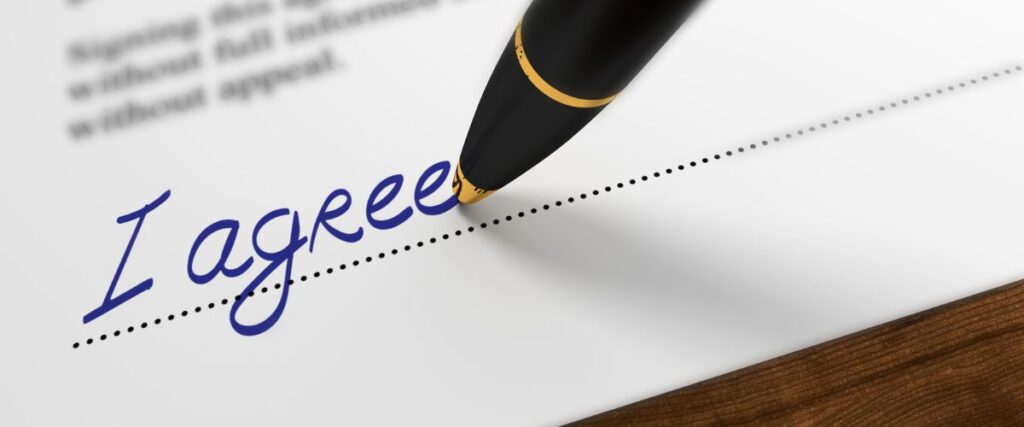 For individuals looking to become real estate agents, knowing about reciprocity agreements is crucial. These agreements are legal arrangements between two or more states, which allow real estate agents to obtain licenses in multiple states without having to go through the full licensing process in each state. This means that if an agent holds a license in one state, they may be able to obtain a license in another state without having to take the full licensing exam or complete other requirements. Also, it is not necessary for a particular state to have a reciprocity agreement with a single state only. Florida has its reciprocity agreement with eight states
Reciprocal agreements play a significant role in real estate licensing. They enable licensed agents to practice real estate in multiple states, which can increase their earning potential, expand their network of clients, and provide them with greater flexibility in their careers. However, it's important to note that reciprocity agreements may differ from state to state, and some states may have different requirements for real estate agents. Therefore, it's essential to understand the specific requirements of each state and how they may affect an agent's ability to practice real estate.
In addition to reciprocity agreements, some states have other arrangements, such as cooperative agreements, which allow agents to work in neighboring states without obtaining a license in those states. These arrangements enable agents to work in areas where their clients may have properties and can increase their business opportunities.
Here is a list of reciprocal agencies for specific states:
| | | |
| --- | --- | --- |
| AGENCY | ADDRESS | PHONE |
| Alabama Real Estate Commission | 1201 Carmichael Way Montgomery, AL 36106 | 334-242-5544 |
| Colorado Real Estate Commission | 1900 Grant Street, Ste. Denver, CO 8023 | 303-894-2166 |
| Florida Real Estate Commission | 400 W. Robinson St., Ste. N309 Orlando, FL32802 | 407-481-5632 |
| Georgia Real Estate Commission | 229 Peachtree Street, N. E. International Tower, Ste. 1000Atlanta, GA 30303-1605 | 404-656-3916 |
| Iowa Real Estate Commission | 1918 SE Hulsizer AvenueAnkeny, IA 50021 | 515-281-7393 |
| Kansas Real Estate Commission | Three Townsite Plaza, Ste. 200, 120 Southeast 6th AvenueTopeka, KS 66603-3511 | 785-296-3411 |
| Louisiana Real Estate Commission | 9071 Interline AvenueBaton Rouge, LA 70809 | 225-925-1923 |
| Mississippi Real Estate Commission | 2506 Lakeland Drive, Suite 300Jackson, MS 39232 | 601-321-6970 |
| Nebraska Real Estate Commission | 1200 N Street, Suite 402Lincoln, NE68509-4667 | 402-471-2004 |
| Ohio Division of Real Estate & Professional Licensing | 77 South High Street, 20th FloorColumbus, OH 43215-6133 | 614-466-4100 |
| Oklahoma Real Estate Commission | 2401 NW 23rd St., Ste. 18 Oklahoma City, OK 73107 | 405-521-3387 |
| Pennsylvania Real Estate Commission | P.O. Box 2649Harrisburg, PA17105-2649 | 717-783-3658 |
| South Dakota Real Estate Commission | 221 W. Capitol, Ste. 101Pierre, SD 57501 | 605-773-3600 |
| Washington Department of Licensing, Real Estate Commission | 2000 Fourth Avenue WestOlympia, WA 98502 | 360-664-6488 |
| West Virginia Real Estate Commission | 1033 Quarrier Street, Ste. 400Charleston, WV 25301-2315 | 304-558-3555 |
1.1 Types of Reciprocity Agreements
Reciprocity in real estate licensing refers to agreements between states that allow real estate licensees from one state to obtain a license in another state without having to complete the full licensing requirements. Listed below are the types of reciprocity agreements in the US.
1.1.1.  Full Real Estate Reciprocity
Full license reciprocity is a term used in the US real estate market that signifies a mutual agreement between states allowing real estate agents to conduct business across multiple states without requiring additional licenses. In simpler terms, if an agent is licensed in one state, they can operate in another state under the same license.
At present states that have full license reciprocity agreements in place include Alabama, Colorado, Georgia, Maine, Mississippi, Virginia, South Carolina, and Montana.
The National Association of Realtors highlights several advantages of implementing full license reciprocity for both agents and consumers. For agents, it eliminates the need to acquire multiple licenses, which can be time-consuming and costly, enabling them to expand their business operations. For consumers, it assures that they have access to qualified professionals who have met the licensing requirements of their home state.
It is important to bear in mind that agents must still comply with the laws and regulations of each state in which they operate, even in states that have full license reciprocity. Moreover, some states may impose additional requirements, such as completing continuing education courses or passing state-specific exams, for agents to operate within their borders.
---
1.1.2. Partial Real Estate Reciprocity and Mutual Real Estate Reciprocity
Partial License Reciprocity is a term used in the US real estate market to describe a system that allows licensed real estate professionals from one state to practice in another state without having to meet all of the licensing requirements of that state. This system allows real estate agents and brokers to expand their business across state lines and serve clients in multiple states without having to obtain a separate license for each state.
States that grant partial reciprocity include Connecticut, Florida, Iowa, Louisiana, Maryland, Massachusetts, Minnesota, Nebraska, Nevada, New Hampshire, New York, North Dakota, Ohio, Oregon, Pennsylvania, Rhode Island, Tennessee, Utah, West Virginia, Wisconsin, Arkansas, North Dakota, Indiana, and North Carolina.
The specifics of Partial License Reciprocity vary by state, as each state has its own licensing requirements and regulations. Some states have entered into agreements with other states to recognize each other's licensing requirements, while other states have their own independent systems for Partial License Reciprocity. For example, some states have agreements that allow licensed real estate professionals from other states to obtain a license in their state through a streamlined process that takes into account their existing license and experience. Other states may require out-of-state license holders to complete additional coursework or pass an exam specific to that state's laws and regulations.
Mutual Real Estate Reciprocity:
Mutual real estate reciprocity is very similar to partial reciprocity, it is an agreement between specific states that allows licensed real estate professionals to transfer their license to another state, subject to meeting the target state's education and exam requirements. Benefits include saving time and effort in obtaining a new license when relocating or expanding business. However, there may be limitations and restrictions, and real estate professionals need to stay updated with changes in the reciprocity agreement. Consulting with the relevant state regulatory agency or a qualified attorney is advisable for accurate information.

According to the National Association of Realtors (NAR), about 20% of real estate agents in the United States hold licenses in more than one state. The organization has been advocating for increased reciprocity among states to make it easier for agents and brokers to operate in multiple states and to facilitate interstate transactions.
---
1.1.3. Limited Real Estate Reciprocity
Limited license reciprocity allows licensed real estate agents from one state to operate in another state, but with some restrictions, such as only being able to perform specific real estate activities or being required to work under the supervision of a licensed agent in the new state.
Some states in the US have some form of limited license reciprocity in place like in Kentucky.
To qualify for limited license reciprocity agreements, agents must meet specific criteria such as holding a valid license in their home state, having no disciplinary actions against them, and completing any additional education or training required by the new state.
While limited license reciprocity can provide benefits to agents and consumers by increasing access to qualified professionals, it's crucial to note that each state has its own unique regulations and requirements. Agents must still comply with the laws and regulations of the state they are operating in, even if they are operating under limited reciprocity.
---
1.1.4.No Real Estate Reciprocity
No license reciprocity refers to the absence of mutual agreements between states that allow licensed agents to operate in other states without obtaining a separate license. Currently,states in the US that do not have any form of reciprocity agreements in place, include Vermont, Oklahoma, Idaho, Alaska, Arizona, California, Delaware, Hawaii, Kansas, Michigan, Missouri, Montana, New Jersey, New Mexico, South Dakota, Texas, Washington, and Wyoming.
While the lack of reciprocity can have its advantages, such as increased control and regulation at the state level, it can also present certain challenges for qualified agents who wish to expand their business into new markets. In addition, it can make it difficult for consumers to access the services of qualified agents, particularly if they are located in areas with a shortage of licensed professionals.
Moreover, states that do not have reciprocity agreements in place maintain control over their real estate markets, ensuring that agents are adequately trained and licensed to operate within their borders. This also helps to protect consumers from unqualified or unethical agents who may try to take advantage of the lack of regulation.
---
2. How Can You Become a Real Estate Agent in Multiple States?
There are a few steps to follow in order to become a real estate agent in multiple states in the USA:
Researching reciprocity agreements between states: to determine if you can operate in multiple states with your existing license or if you need to obtain multiple licenses.
Ensure that all licensing requirements are met: you must fulfill the licensing requirements of each state. This usually includes completing pre-licensing education, passing a state-specific exam, and submitting an application along with the required fees.
Obtain a license in your home state: even if you intend to primarily operate in other states, acquiring a license in your home state is essential. This will also establish a solid foundation of knowledge and experience that can be applied in other locations.
Maintain your licenses: it is vital to fulfill any continuing education or renewal requirements to maintain them. This will ensure that you remain qualified and licensed to operate in each state.
2.1. Make Use of Real Estate Reciprocity
Real estate reciprocity allows real estate professionals to expand their business and practice in multiple states. To leverage real estate reciprocity, research reciprocity agreements, plan strategic licensure, stay informed on regulations, network with professionals in other states, and seek professional guidance. By doing so, real estate professionals can effectively utilize real estate reciprocity in the USA to broaden their market reach and maximize business opportunities.
2.2 Consult Up-To-Date Guides on Cross-State Licensing
To access up-to-date guides on cross-state real estate licensing, check state licensing boards' official websites and real estate associations' websites for comprehensive information. Seek guidance from legal professionals specializing in real estate law, and use online resources such as websites, blogs, forums, and social media groups, but verify information from credible sources like state licensing boards and real estate associations.
2.3. Check Portability Laws
To check portability laws for real estate licensing in the USA, follow these steps: Research state licensing boards for information on reciprocity and portability laws. Review state statutes and rules for provisions related to portability. Check for mutual recognition agreements between states where you hold or plan to obtain a license. Consult national and state real estate associations for resources on portability. Seek legal advice from real estate attorneys or consultants. Stay updated on changes through licensing boards, associations, and legal professionals.
2.4. Research The Options
To research options for real estate licensing in the USA, follow these steps: Identify available license types in the state of practice. Research specific requirements from the state licensing board or commission, including education, experience, and exams. Understand education and exam requirements, reciprocity/portability options, and continuing education requirements. Familiarize yourself with licensing fees and the application process. Seek guidance from real estate associations for additional information.
2.5. Get Help From State Boards of Realtors
To get help from State Boards of Realtors for real estate licensing in the USA, follow these steps: Identify the relevant State Board of Realtors for your desired state. Visit their website for comprehensive licensing information. Review specific requirements, access educational resources, and seek clarification via phone or email. Attend workshops or seminars for additional information. Utilize additional resources on their websites for exam prep and FAQs to enhance your understanding of the licensing process.
---
3. Should You Get a Real Estate License in Multiple States?
Acquiring real estate licenses in multiple states can offer numerous benefits for real estate professionals. It allows them to broaden their market reach, conducting transactions in different states and potentially expanding their client base and income opportunities. Diversified income streams can be obtained by tapping into markets with varying economic conditions. Networking opportunities may also improve as professionals can connect with agents and brokers in different regions, expanding their professional network.
Another advantage is the flexibility in location, as having licenses in multiple states allows professionals to work in different markets or relocate as needed. Additionally, holding licenses in multiple states can enhance professional credibility, indicating a higher level of expertise and experience in diverse real estate markets.
However, it's important to also consider the drawbacks. Licensing requirements and costs can vary significantly between states, including education, exam, and renewal requirements, as well as associated fees. Compliance with state regulations, including different laws, rules, and ethical standards, can be challenging and time-consuming. Understanding local market dynamics, trends, and regulations in each state where they are licensed is crucial for success in real estate.
Increased liability and legal risks may arise when practicing in multiple states, as professionals need to ensure compliance with state-specific laws and regulations to avoid potential legal issues. Managing time and resources can also be challenging when juggling responsibilities in multiple states, including scheduling exams, continuing education, and administrative tasks.
---
Conclusion
Becoming a real estate agent in multiple states in the US is possible through the use of reciprocity agreements, which allow for the recognition of licenses from one state in another. Real estate reciprocity agreements can be categorized into full, partial, mutual, limited reciprocity, or no reciprocity.
Full reciprocity allows licensees to practice in another state without a separate license, partial reciprocity permits limited activities with potential requirements, mutual reciprocity is an agreement between states, limited reciprocity imposes restrictions, and some states have no reciprocity. It's crucial for licensees to understand specific terms and check with state agencies for up-to-date information.
To become a real estate agent in multiple states, it's important to make use of real estate reciprocity, consult up-to-date guides on cross-state licensing, check portability laws, research the options available, and seek help from State Boards of Realtors.
However, it's crucial to carefully consider the benefits and drawbacks of obtaining real estate licenses in multiple states. While it may offer expanded market reach, diversified income streams, networking opportunities, and flexibility in location, there are also challenges such as varying licensing requirements, compliance with state regulations, market knowledge, increased liability and legal risks, and time and resource management. It's essential to thoroughly research and understand the licensing requirements and regulations of each state before pursuing licenses in multiple states.
Becoming a real estate agent in multiple states can be a viable option for real estate professionals seeking to expand their business, but it requires careful planning, research, and understanding of the regulations in each state. By utilizing reciprocity agreements, staying updated with licensing guides, checking portability laws, and seeking guidance from State Boards of Realtors, real estate professionals can navigate the process of obtaining licenses in multiple states and potentially benefit from the opportunities it offers.